Over the last 6 months we have been helping this small business with their online marketing and specifically with their search engine optimization (SEO). And below is what we have been able to achieve. An increase in traffic from around 200 monthly visitors to 15,000 monthly visitors mainly from the search engine. So, how did we do this?

This small business had reached out to us with a familiar problem that many of you would be facing as well. "Not getting traffic to the site", "not ranking higher on Google" and "not getting new clients and phone calls". To help this client here is how we started.
1. Website: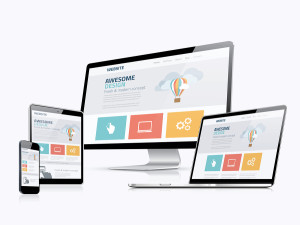 To be successful online it all starts with the right small business website. If your website is not great or if it does not have few features that you absolutely need to have then no matter what you do you won't be successful online and it won't rank higher on Google.
For this client their website had many problems including not mobile responsive website, lack of call to action buttons and lack of quality content. The first thing we had to do for them was to redesign and redevelop their website that was mobile responsive with a better quality of design and social media integrated.
If you do not know whether your website is mobile responsive or not then contact us to provide you a free audit. If you are located here in Fredericksburg then check out our Fredericksburg web design plans.
2. Keyword Research: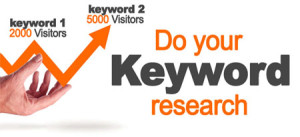 The next step that we took for this client was small business SEO by  performing a comprehensive keyword research using few paid tools like moz and semrush. We do not use and neither recommend using Google Adwords keyword planner for SEO campaigns because it provides data more from a paid ads point of view than from an organic listing point of view.
Our keyword research usually includes the data on each keyword including the monthly search volume, competition for organic listing, competitive domain level analysis on currently ranked sites and their SEO analysis.
Based on the above research we finalized 15 keywords for the client that were more likely to rank higher quickly but at the same time helped increase their customer base by getting new leads once they rank on the top.
3. Keyword-URL Mapping: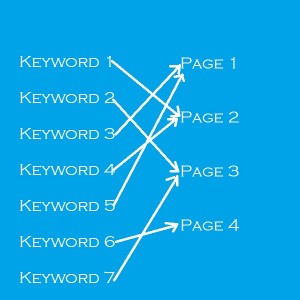 On the finalization of the keywords we then analyzed the client's website and different pages to see which page would be a good match to each keyword. We usually recommend matching 2-3 keywords per page and the most important keyword to be focused on the home page.
If we found that a specific keyword does not match to any page on the site then we built a new page, wrote quality content weaved around the keyword and published it on the site.
4. On-page SEO:
This is the most important part of the SEO. After the keyword mapping is done and all the new content is added to the site we then implemented the important on-page SEO signals including:
Optimizing titles of every page.
Optimizing descriptions of every page.
Addition of alt tags to every image/picture.
Adding H1, h2, and h3 tags to content pages.
We then implemented below site-wide SEO changes which includes below including the local SEO elements:
Developed and submitted sitemap to Google.
Developed and optimized robots.txt file.
Optimized .htaccess file.
Added locations.kml file.
5. Off-page SEO: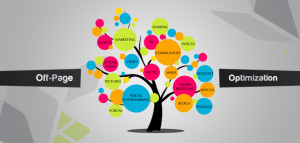 On completion of the above on-page SEO we then started the off-page SEO campaign also called link-building. Links are still playing a major role in ranking higher even after all the social media networks and the discussions around it. The more high quality links you have pointing to your site the higher the site will rank.
Since this is a location based business it was important that the client had a Google Places page and that it was well optimized.
As the first step of the campaign we setup and optimized the Google Places page of the client in such a way that it was search engine friendly.
We then submitted the client's business name, address and phone number on all local directories. Currently there are 65 such local directories where we submitted the client's business. We then started the link building campaign which included monthly press releases, articles, guest blogs and on-site blog posts to increase internal linking.
We continued the above process every month by developing new content and submitting it to new sites resulting into more backlinks which ultimately resulted into increase in traffic for their website.
Are you are ready to get more traffic and new customers for your business? We are right here in Fredericksburg, off Route 3! And as a Virginia SEO company we help clients all over Virignia and neighboring states.
The above steps are also true for Plumbing businesses and you can review these 14 steps to follow for plumber seo.
If you are not in Fredericksburg, we can still help. Just give us a call. Give us a call today! 703-563-2571.




If you enjoyed this post, GET updates. It's FREE