Specialized and Experts in
Social Media Marketing

for

Bars, Pubs

and

Night Clubs.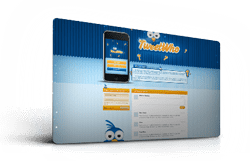 A Specialized Demographic
Your customers enjoy going to the bar for many different reasons. Some are looking for a lively social experience and others are looking for a sophisticated place to enjoy a drink. Bars and pubs are as different as the people who visit them, but one thing that bars and pubs have in common is the need for a strong and well-crafted social media campaign designed to bring in new customers and keep their regulars coming back for more. One challenge that bars face is the need for a bar social media campaign that will make their bar stand out. 99SocialMedia understands your challenges and through our targeted social media bar campaign, we show your customers why you are unique.
Promotion of All Establishment Elements
Our pub social media is not just posts and tweets about the drinks you serve. We cover all aspects of your business. Food, entertainment, ladies nights, VIP packages – our bar social media plans provide 360 degree coverage to keep your customers in the know. When your patrons have instant access to information about your establishment, they know they can count on your bar or pub to follow up with an excellent customer service experience.
Social Media to bring in new customers
99SocialMedia knows the value of using social media to attract clients and nowhere is this more evident than the lively atmosphere of a bar. Not only will our customized pub social media increase traffic to your website and your place of business, your patrons will be Tweeting their friends once they are there about the great time they are having and posting photos of their fun on Facebook and Instagram. This allows you to gauge the reactions of your guests in real time. You remain connected to their thoughts and experiences about your bar. What an edge this gives you in marketing directly to the needs and wants of your clientele!
A Complete Solution
Your bar or pub is not just another watering hole. It is unique and a reflection of your vision for a great social establishment. That is why our quest to create your social media bar strategy starts with research. We research your establishment. We talk to you about what makes it special. We take a good look at your target demographic as well as other markets you can tap into. Then we delve even deeper and research the industry itself as well as your competitors. Based on our research, we develop a comprehensive bar social media plan. This is not a one-size-fits-all template for bars and pubs. This is a plan that is customized specifically for you. We can cover every aspect of your online marketing strategy by posting content, providing community management, increasing brand awareness and mitigating negative online comments from disgruntled patrons.
No matter how many bars and pubs there are in your area, there is only one that is just like yours. You've worked hard to make your dream of bar ownership come true. Now stay ahead of the game by partnering with 99SocialMedia to promote your brand across all social media platforms.