With our
Web Design, Development, Marketing

and Branding
services, we can take your business to the

next level.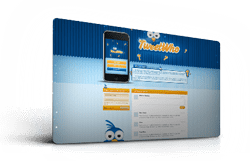 Social-Media-Marketing-Firm
Few years ago, we were a small team of social media marketing experts. Right now we stand as one of the best social media marketing companies competing with social media giants around the globe.
99SocialMedia is a social media marketing agency who teams up with companies to build their brand by leveraging various social media channels to create conversations, increase customer base, increase word of mouth and build long term relationships.
One thing that distinguishes us from other social media marketing agencies is that we are truly passionate about our work. Our social media is not one part of our service, it is our forte. We live and breathe in this field.
WE DELIVER WHAT WE PROMISE
A lot of people look forward to harness the true potential of social media marketing but don't know the ways to reach their goal. Our social media marketing firm has the expertise, skills, a great team of social media experts who can create and run an effective campaign for your business.
Our job doesn't end simply by establishing your social media presence. Our approach goes beyond that. We build communities allowing you to connect and interact with your target audiences in a close range through dialogue and interactivity. Our job is to find the customers you want to reach, understand the ways to make them tick and create a bespoke social media strategy. We focus closely to grow your fan base, monitor client's interactions and measure progress on the social media channels.
So, if you want us to establish, manage and grow your social presence, we are ready to start.