5 Tips for Making Your Website More Social
Search Engine Optimization must be a familiar term to you if you are a website operator. Something new to add to your list of Internet vocabulary is 'Social Optimization'. You will get more traffic to your site if your website is engineered to be optimized for social media sharing. There is more engagement with customers, and this leads to more sharing, feedback and interaction and more traffic to your site. To ensure that your website is more social, just follow these simple tips:
1. Encourage a more social experience.
Many people like to share on social media, many don't. What you can do is encourage sharing and engagement on your website by using smart posts and words. Choose your words carefully so they represent your product and be conversational in your tone. It's good to pick words that encourage an action and not just a command. For example, change 'Try it today' to 'Are you ready to try it?' This not only makes it conversational, but also adds a personal touch to it.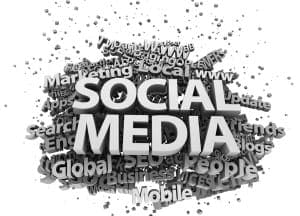 2. Raise the bar on content quality.
This has been said many many times. Creating content for your site is one thing, but creating quality and interesting content that appeals to your customers is another. A successful online marketing strategy consists of informative and helpful content. Your pages will not be shared or even discovered f your content is of poor quality. Are the articles and blog posts in your website worth sharing? If not, make them more interesting. See that your titles are eye catching and make sure you have integrated your sharing buttons with each piece of content.
The length and format of the content is also equally important. Videos, blog posts and infographics are shared more often than lengthy pieces because they are easier to read. Keeping in mind mobile users, this is especially important.
3. Incentivize [pwal id="47571587″ description=""]
when possible.
Features such as badges, starts and counts let you play. Giving incentives to your visitors to play and win greatly improves sharing. Look at your site and see what you can change and make it worth sharing. A good example is what a clothing company did. They invited buyers to vote for what the company should sell next. To get more votes, customers were encouraged to promote the outfit to their friends to get more votes. The outfit that got the most votes was carried by the store.
Not only did the program encourage shoppers to check back often, it also boosted sales. Shoppers also got the chance to purchase an outfit only carried by this store. It was a good win-win situation for everyone.
4. Actively seek customer feedback.
Have you ever asked your visitors what they would like to see on your site next? Feedback is one good way of interacting, and of knowing what your customers actually want. You would be surprise with the results!
A company once spent a year asking customers what they wanted to see and where they should go for it. By doing so, the company was able to meet customer expectations throughout its platform. This also increased customer retention and the chance of future feedback.
5. Track diligently and make adjustments.
Some people might be led to think that some brands have better luck with social engagement than others do but that is not true. You will have success when you continuously make adjustments and tests. To promote engagement on your site, look at the type of messages that encourage customer interaction. Look also at sharing buttons placement. Google Analytics and other research tools do appear on most sites, so take note of this too. Use these tools to track social media traffic. Take note of the language you use when interacting; a simple tweak of the type of language used can make all the difference. You will find that when you stop testing and readjusting your social optimization techniques, you will suddenly see a drop in engagement and that's a not very good sign.
[/pwal]