6 Ecommerce Emails Every Online Store Needs to Send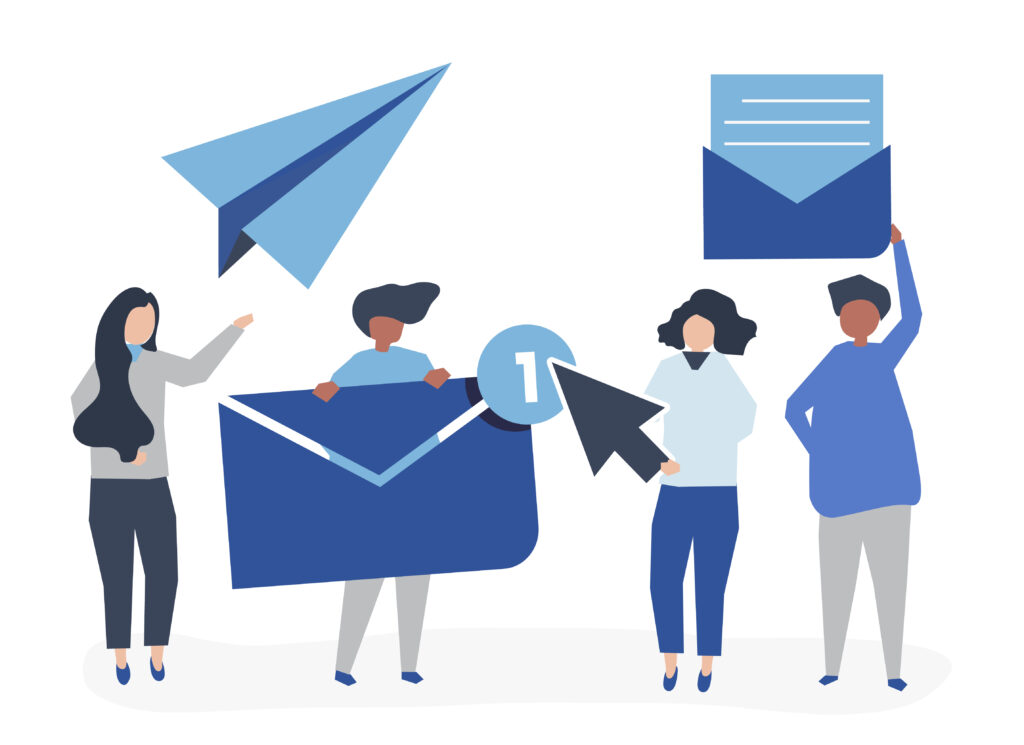 Email is the most profitable marketing channel by far, generating $44 for every $1 spent. It influences more sales than all other marketing channels. It's also responsible for 7% of all ecommerce transactions.

Every online store should take advantage of ecommerce emails to generate more sales and grow revenue.

There are six main types of ecommerce email campaigns that every ecommerce business should send. We're going to discuss these below, as well as show examples of some of the best ecommerce emails we've found online.
1) Welcome email
The welcome email is the first email you're going to send to new customers. You can use it to introduce customers to your brand and products, as well as let them know what kind of emails you're going to be sending them in the future.

Setting expectations for future communication will help to improve engagement rate and reduce the chances of customers unsubscribing from receiving further emails from your business.

Ecommerce welcome emails generate three times more revenue than all other ecommerce emails, making it crucial for all online stores to implement a welcome email sequence.

While most brands opt for a single welcome email, a welcome email sequence of three or more emails will give you more space to introduce customers to your brand, direct them to your other channels (e.g., social media pages), and guide them down your sales funnel with the help of a discount or some other type of enticing offer.
2) Order confirmation email
Shoppers expect to receive an order confirmation email after they make an online purchase, making this type of email a necessity for all ecommerce businesses.

An order confirmation email should let customers know that their purchase went through, as well as provide them with an estimated time of delivery.

With 50% of shoppers experiencing buyer's remorse after making a purchase, it's also good practice to use the order confirmation email to reassure customers that they made the right decision by purchasing from your business.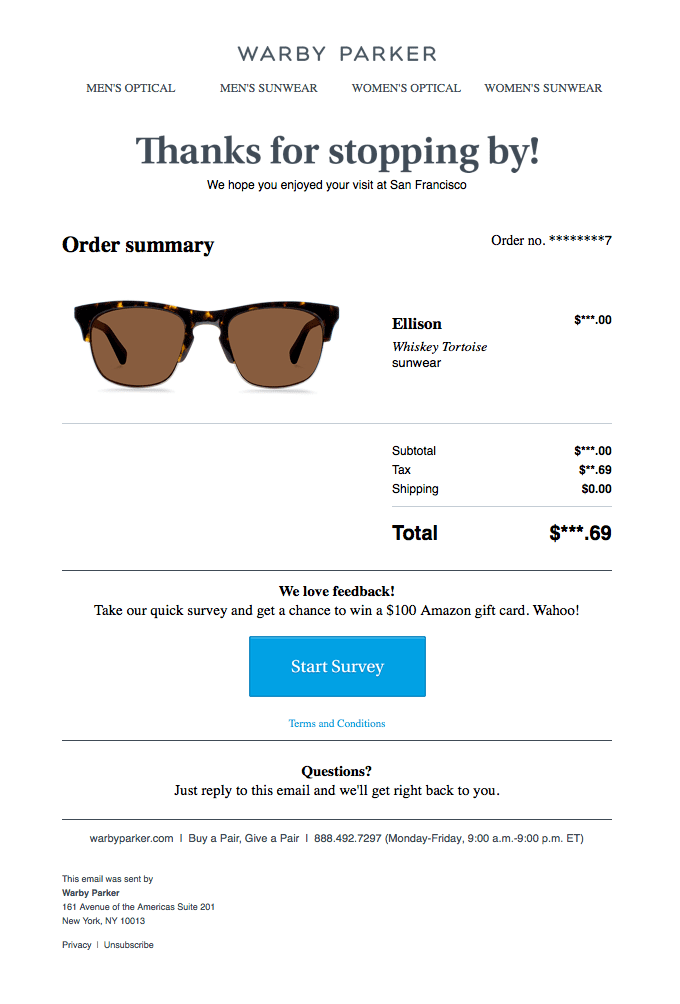 This can be done by including reviews and testimonials from your happy customers in the email. Seeing how many of your customers were satisfied with their purchase will make shoppers feel more at ease about their decision.

Apart from reassuring customers about their purchase, you can also use the order confirmation email for upselling and cross-selling by including links to products that are related to the customers' purchase. With order confirmation emails getting an average open rate of 70%, there's actually no better place to try and sell more products to your customers.
3) Abandoned cart email
69.57% of online shopping carts are abandoned before or during checkout. Ecommerce businesses that want to recover some of these orders need to implement abandoned cart emails.

These types of emails have high open rates (up to 45%) and conversion rates (around 10.7%), which makes them a very effective tool for combating cart abandonment.

Abandoned cart email sequences of three or more emails are particularly effective, recovering 69% more abandoned carts compared to abandoned cart email campaigns that consist of a single email.
4) Post-purchase follow-up email
The post-purchase follow-up email can be used to gather reviews and deliver special offers.

If you opt for using the post-purchase email to ask customers to review their purchase, make sure to simplify the reviewing process as much as possible. This will increase the chances of customers completing their review.

If, on the other hand, you decide to use this email to try to get customers to buy from you again, you can do so by including a free shipping offer or an enticing discount.

5) Upsell & Cross-sell email
Sending upsell and cross-sell emails is an excellent way for ecommerce businesses to improve their customer lifetime value and generate more sales.

With customer acquisition being five times more expensive than selling to existing customers, implementing upsell and cross-sell email sequences into your email marketing strategy should be a no-brainer.

These types of emails are very effective at generating sales because they focus on reaching shoppers who've already bought from your business. Since these people are familiar with your brand and products, and already feel confident about buying from you, getting them to make another purchase isn't difficult.

Upsell and cross-sell emails can be used to promote your best-selling products, as well as products that are similar or related to customers' previous purchases.

One thing to keep in mind when creating upsell and cross-sell offers is that you need to make sure that they're reasonable.

For example, if a customer bought a pair of $200 leather shoes from your business, don't offer them a $1,000 designer belt. People who spend $200 on shoes are probably not going to feel comfortable about spending $1,000 on a belt.

It's also important not to feature too many different products in your upsell and cross-sell offers since this can overwhelm customers and make them feel anxious about making a purchase.

Finally, if you want to make your upsell and cross-sell emails even more effective, consider combining them with a limited time discount.
6) Re-engagement email
You should send a re-engagement email to customers who haven't bought from your business in a while. This type of email can help you understand why certain customers have stopped shopping with you, as well as give you the opportunity to get these people back on your website.

Use the re-engagement email to ask customers if there's something that's holding them back from shopping with you again. If customers report an issue, make sure to fix it as soon as possible.

Consider offering inactive customers a discount code or some other type of win-back offer that might entice them to make another purchase from your business.

Improve your ecommerce email marketing strategy
If you haven't already, you should incorporate the following six ecommerce emails into your email marketing strategy:

Welcome emails
Order confirmation emails
Abandoned cart emails
Post-purchase follow-up emails
Upsell and cross-sell emails
Re-engagement emails
These six automated email campaigns can help to improve the return you're getting on your email marketing efforts, as well as enable you to generate more sales, increase customer lifetime value, and improve customer retention.