Content Slider Plugins for WordPress
You may love it or hate it but the fact is that Content Slider is not going anywhere. Content Slider gives you the option to highlight the finest content or the best performing content and thereby driving more traffic to that page or post that you want. Besides helping you drive traffic to a specific section of your website, Content Sliders can also help you deck up the look and feel of the website. Sliding images combined with powerful texts can help you grab the attention of the targeted audience instantly.  This is the reason why an increasing number of wordpress websites are adopting content sliders to spruce up the look and feel of their otherwise simple and unattractive blog.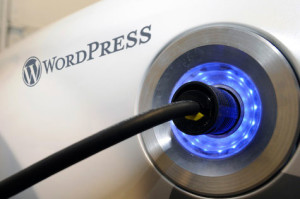 But since there are thousands of content sliders plugins available in WordPress' repository, it will be a herculean task for you to pick up the best that suits your need. To simplify your task, here we are going to give a roundup of top 10 content slider plugins –
This is a powerful content slider plugin that allows users to change the background of the slideshow and also to change the intervals between two images in a slider. This plugin comes loaded with an image and also a content slideshow and other options to change the look and feel of the website. The best thing about this slider is that it offers support for recent posts sliders, category sliders and other types of custom sliders. This plugin is fully responsive and comes with 6 different transition effects, which is just awesome.
If you are looking for an advanced content slider that comes with additional features so that you can customize everything from the scratch, you need to opt for this plugin at the earliest. This plugin is immensely popular among webmasters because of its innumerable features. With it, you will be able to create slider from video, image, posts or whatever you want. You will be able to connect it to any content source you want without facing little difficulty along way. Creating dynamic slider is a piece of cake with this slider plugin.
It is another powerful yet uncomplicated WordPress slider plugin available out there. The best thing about this plugin is that it is extremely easy to set up and also, there is no need to download flash in case don't have latest version of flash in your machine. All you need to do is to make use of custom post types and you will be able to create unlimited number of WordPress content sliders with infinite number of images. The icing on the cake is that the sliders are fully responsive as well.
This is a different kind of content slider as here you will need to download a new program named WOWSlider wizard to be able to create a slideshow. This plugin comes with tons of high quality templates and visual effects to capture the attention of the visitors. You would not have to code a single line to be able to add an amazing image slider thanks to the incorporation of a new feature – point-and-click wizard. The slider offers support to touch screen and it operates seamlessly on different devices and the best part about this content slider plugin is that it's markup is clean and it is also search engine friendly as well.
This slider has been downloaded over 400,000 times which is kinda impressive by any standard. In fact, to be precise, it is the 2nd most popular slider plugin in the repository of WordPress. Armed with this plugin, you will be able to change the duration and the dimension of the sliders and you can also make the sliders responsive if you wish so. Slide and fade are two transition effects that you can find here.
Try these plugins and let us know what you think about them. Feel free post a comment as well.