6 Google Resources That Most Marketers Are not Aware Of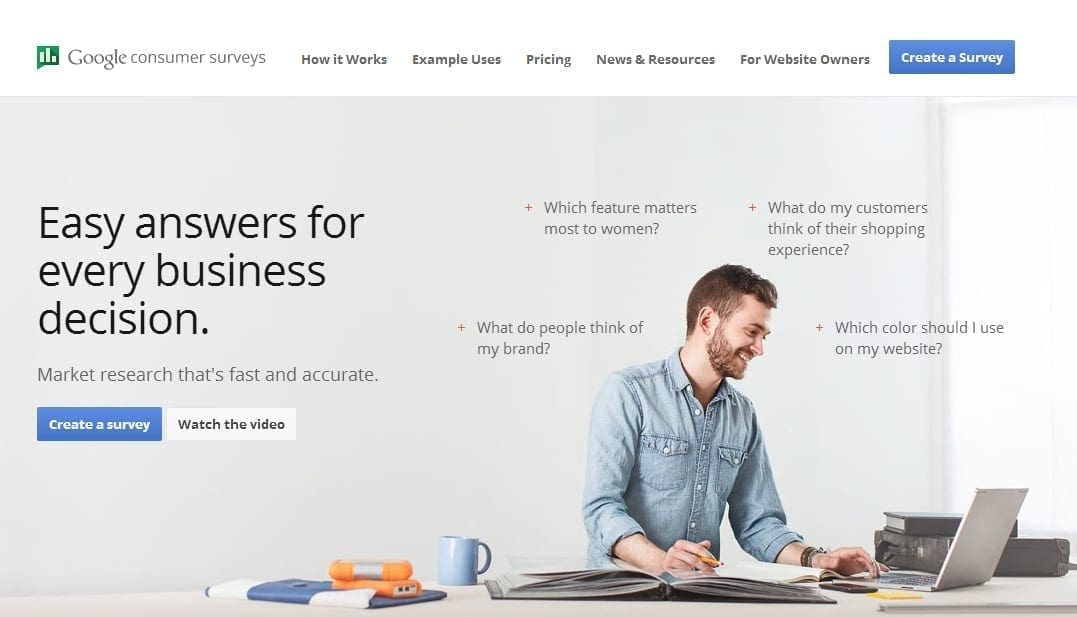 Marketers are not like the normal people right? Yeah of course, they are not. They are crunching complex data, analyzing traffic trends, formulating marketing strategy and doing other crazy stuff to ensure better presence of a website on the web. So, quite expectedly, they need to have access to some tools that will help them cut through the cutter of complex data with elan and ease.
But, most of these tools are extremely expensive and therefore, majority of the small business organizations out there might not find them affordable. But, fear not because our old friend [foe maybe if you are into black hat zone] Google is there to arm with you an array of cool tools that will help you analyze things like never before. Surprisingly most marketers aren't aware of the cheap, or even free, resources that Google offers.
Let's take a look at a few tools that may come in handy for small business owners.
To Find and Know Your Target Market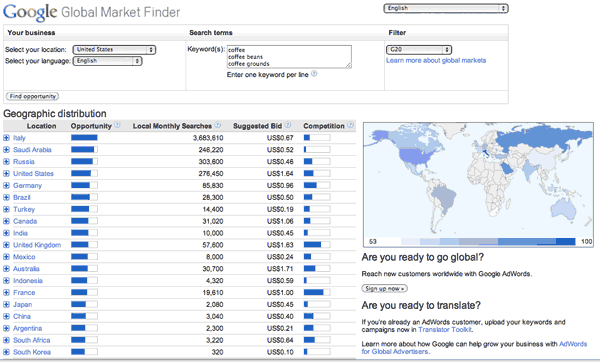 Want to identify your potential customers around the world? Just enter a keyword associated with the product or service your business offers, choose the region you want to promote it, and voila, you get opportunity-based rankings.
How does it work? Well, it translates the keyword into the regional language, and considers factors such as competition for it, recommended bid price and local search volume to come up with ranks for each location within the region.

[pwal id="58428526″ description="Like, Tweet or +1 us to unlock rest of the article"]
A little self-promotional – don't you think? Actually it's quite a lot of it. But this resource can be of considerable help if you want to learn how specific demographics behave online.
It's free studies let you identify which projects and promotions can prove to be advantageous for your brand. It can also inspire you to put into use creative campaigns; so, make sure you check out its gallery.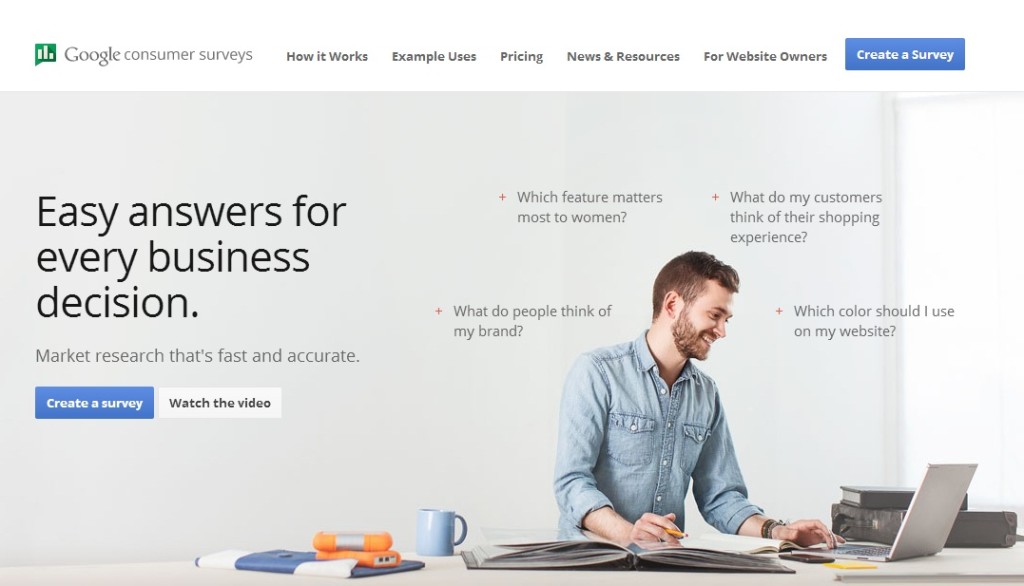 Still stuck to your usual email list to conduct market surveys? Well, you are sure to understand that it is quite limiting. Opt for the Google alternative instead. It will offer accurate data within a short span.
Worried about the cost? It's true that you have to spend a little. But you will have to do it whatever surveys you use. And the charge of $.10 for each general response and $.50 for target surveys is the most cost-effective solution you can ever get.
To Manage Tagging And Access Marketing Analytics
4. Tag Manager
To better performance and promote flexibility, this tag management tool may mean liberation for every marketer. With it, it becomes possible to manage tracking tags from a central repository; no need to get close with the back end code.
It's not the premier resource, but it's sure to be a popular one.
If you use Google Chrome, you had better use Tag Assistant. With it, you can easily double-check any tag configurations. Just click on the blue arrow at the right of the status, and you will be able to view its details.
5. Universal Analytics
Google Analytics is universally popular. Universal Analytics takes its overall performance one step further. With its far-reaching effects, it affects online as well as offline data, and its multi-channel tracking, it is one revolutionary resource.
It's still evolving, but if reports are to be believed, it sure is going to change the way marketing analytics work. It is also going to change the way you use marketing analytics, boosting its flexibility and adding to its functionality.
To Avail Of Relevant Search Data
6. Google Trends
AdWords Keywords Tool is handy to track volume estimates. But this resource can also be a good choice, considering the fluid nature of online search. Use it to gather historical search data to predict future search patterns and plan ahead.
It also lets you test seasonal patterns for particular keywords. It's 'Top Charts', which display current trends with visual navigation, can help you identify content angles. You can also use it to track your brand's recognition.
And the Hot Searches, with live visualization, is quite engaging too.
And to complete the list, there's Zeitgeist. Want a recap of the search trends for a specific country for a specific year? It's easy with this interactive resource. It can be of great help when you want a historical context for the content.
Google offers quite a bunch of handy tools; you just need to know how to use them.
[/pwal]