Steps to Take to Stop the Website Ranking Going Down on Google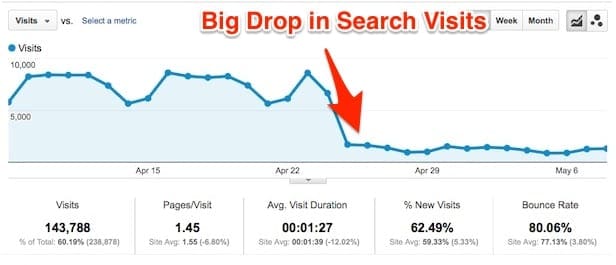 Are you concerned about the drop in rankings for some of your keywords? Many a times, this troubles website owners. It's good if you have a continuous flow of search traffic, and it's on an increase, but even if this bother's you, it's time to find a solution.
A few fixes can help you achieve improvement in your rankings. But don't expect any results overnight. It isn't magic! Implement the right tactics, and you will perceive betterment in the rankings in the next 3-6 months.
What do you do to achieve this? Here are some of the things you may try.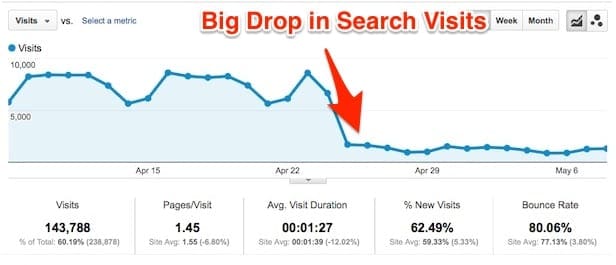 [pwal id="66458501″ description=""]
Boost site speed
If your site takes several minutes to load, you need to fix it NOW! With the average user attention span at 4 seconds, you cannot retain them with such a site. And Google considers your site speed when it determines your rankings.
Don't fret about the technical stuff; instead, use the easy and effective Google Page Speed. Just sign up and you will be able to make the little changes that will make a big impact to your site speed.
Update content
Does your site offer an outdated solution? Is it still filled with images of employees who are no longer with you? In today's fast-paced world, being outdated is quite similar to being simply non-existent.
Give your site a fresh new look, update its content to make it relevant today, and insert new images. And don't think it as a one-time thing! Your users will love it, you will get more search traffic, and Google will love to rank you too.
Make smart use of links
What do you do when rankings drop? Do you start creating loads of links for the web page? Don't. Taking such a step will only hamper its prospects even further, as it will be unnatural. And Google will see through your tactic.
Instead, focus on internal link-building. Link your web pages with one another. But, again, don't depend on rich anchor text to do it. Incorporate it in your strategy in a slow and steady manner to get the best benefits.
Add to click-through rates
Yes, Google does track your rates. And determine you rankings with these in mind. The question is – how do you increase the rates? You have two easy ways to do it:
Through Google Authorship – with your name, your face, your email and your G+ profile, you will be establish your authorship
Through optimization of title tag and meta description – the simplest way to do it is to include words that get clicked such as 'how to', 'why', 'free', and so on.
Opt for a responsive layout
If your site isn't mobile-ready, you are missing out on quite a chunk of visitors. Each day, more and more people are using mobile devices such as Smartphones and tablets to access websites.
And you need to have a design that fits these devices. Along with increasing your site's loading speed, shift to a mobile-friendly layout. This will enhance UX, whether your users use Smartphones, tablets, iPods or anything else to view your site.
Get social
Being out there in the front matters! And the more social shares, mean more traffic, and also better rankings. The easiest ways to do it – beg and bribe. Request users to like, share, pin, and do everything else for this purpose.
And give them a reason to do it. A free eBook, a discount on the next purchase, a look into a new product – many tricks work. Just find out what works for your target users and use it to your advantage.
With little steps like these, you will be able to see an improvement in rankings, in time.
[/pwal]