Don't Let Your Organic Traffic Get Stagnated
Google, as well as other search engines, are trying their best to build a faster, safer and better web experience for users. And in order to do it, they are constantly changing the search algorithms. For an SEO expert, this can be a nightmare. But it doesn't need to be so.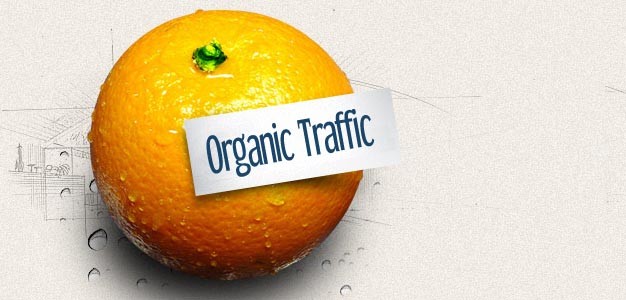 If you are aware and updated about the SEO best practices, you can stay ahead at the game. You need to focus on how to boost organic traffic to your site, and how to keep the flow. Continuous experimentation is the key to success here.
Let's take a look at the ways you can ensure that your organic traffic doesn't get stagnated.
Be specific
Google is turning intelligent every moment; as is evident in its smart search. Type in a specific query, and instead of a few links, it grabs the portion that answers your query best at the top of the search results.
For example, search 'why is the sky blue' and Google finds the relevant answer from the right site and displays it at the top. Therefore, if you want to make your content hit the mark, you need to make it more specific.
Tip: Simple and straightforward works best when it comes to content creation.
Link right
Getting authoritative sites to link to your site content helps you establish yourself in your niche. A luxury blog is sure to generate interest if the Luxury Society links to it or when a business consultant gets mentioned on Entrepreneur.
But it's not as easy as it sounds. You can try to pitch your story or your site to an authoritative site. Or, you can depend on PR companies that offer such services. Remember, it's hard work, but it'll help you gain a good reputation among your target audience.
Even if the site doesn't link to you, a mention is also a good thing. While it doesn't seem of any value, Google does consider it. The easiest way to get a mention is to participate in industry events, give an interview and be active on social media.
Translate content
Suppose your business is based in France and your site is all in French. Why will Google show your site in its search results in China? It won't; even if you have business interests in that country. It'll show location-specific results, in Chinese.
It's best to translate your content to the languages you deem necessary to reach out to as many of your target audience as possible. This will help your site rank higher in location and language specific searches on Google.
Tip: The Transposh plugin does a great job to this purpose for a WordPress site.
Go local
As mentioned earlier, Google is making the web experience smarter. And this is quite evident when you see location-specific results even for a generic search term. Just enter a simple search, such as 'web development services', and you'll know.
Now, it isn't a feasible idea to create separate sites for each city you target. But it is possible to create separate landing pages for each city instead. Add appropriate and relevant content to each too.
You can also follow few of the tips from our Plumber SEO guide.
Be responsive
B2C ventures have understood the importance of being compatible to mobile devices. But most B2B companies haven't. If you are in the latter group, it's time to update your site and opt for a responsive web design.
It'll help your site gain organic traffic from the users who browse the World Wide Web on their mobile devices. And this figure is on the increase. It won't yield overnight results; but so won't most SEO best practices of today. But it'll prove fruitful in the long run.