SEO for Plumbers – 14 Tactics You Can Use to Rank Higher [Infographic]
Do you want to move your plumbing business to the next level?
Of course you need a website, but it's just a start. After spending money on a professional website, most plumbers struggle to get local clients. 
But you can have a different story.
As a local business owner, I've discovered that the search engine (primarily Google) is the best customer acquisition source for small businesses (e.g., plumbers, food truckers, water repair, home decoration) that want to attract local clients and increase revenue.











You may try social media or PR, but organic search beats them all.
Here are 3 statistics to prove my point:
Organic search leads generate a

14.6% close rate

, while outbound leads (such as display advertising) yields a 1.7% close rate.
[toc]

I don't need to remind you that plumbers are basically looking for local clients. Because if your business is located in Washington, DC, you'll need to attract clients from Washington and surrounding areas.
Given what local searchers want, you need to ensure that your website and its pages are well-optimized. It's a great way to increase your chances of ranking higher in Google's first page – which gets 33% of the total traffic, compared to 18% traffic for the second page.
In this in-depth article, you'll learn what happens behind closed doors, and how top plumbing websites are dominating organic search rankings.
Specifically, I want to walk you through the 14 SEO tactics that you can implement into your plumbing business web pages. Let's get started:
Want to share this infographic on your site? Just copy the code below!
Want to share this infographic on your site? Just copy the code below!
1.    Target question-based keywords
There are keywords that show clear intent. For example:
Where to find plumbers in Washington, DC?

Who is the best plumber near me?
When you provide in-depth and clear answers (in form of content) while targeting these keywords, you'll rank higher and faster in the organic listings.
More importantly, you'll generate leads and customers. It might take some time, but stick to it.
It's no surprise that keywords drive your local search campaigns. You can't talk about SEO for plumbers without devising a plan on the keyword to target.
To get you excited, is your target audience (i.e., local clients) asking questions in the search?
Absolutely!
Local consumers are asking questions when they come to search engines to look for information or to shop online.
In fact, this data shows that 53% of consumers use smartphones to search for directions to local stores.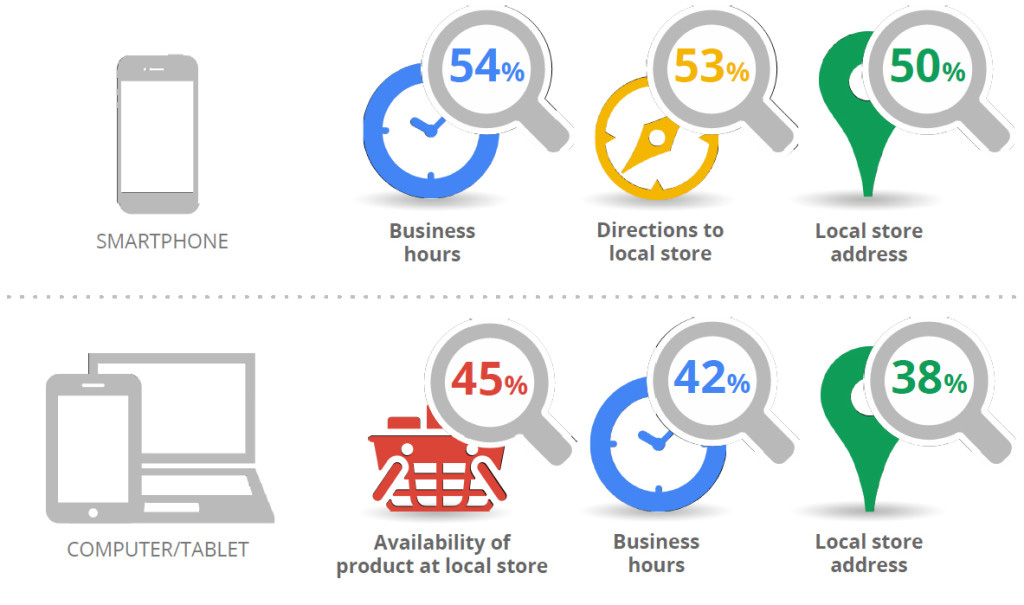 With several types of keywords that you can target, "question-based keywords" are easy to rank, but often neglected because they have low search volume. But you shouldn't let that stop you.
If you target question-based keywords and search phrases, even if you end up getting 1 – 2 local clients, I think it's worth it. Also, consider this: question-based keywords are becoming the norm. People are searching more by talking to their smartphones like Apple's Siri or home speakers like Amazon's Alexa. People are searching more and more through talking rather than through typing.
To find these types of keywords, you may have to ditch Google Keywords Planner, and use an alternative tool that's designed for such jobs.
I like to use KeywordTool.io.
Simply enter your primary keyword and add a modifier. For example:
Plumbing contractors + where

Plumber CA + how
If you do a search with any of these search operators, you'll find similar keywords as this:
It's important to cast your net wide.
You'll be steps ahead of other plumbing businesses that aren't optimizing for such keywords. And you'll rank higher in the search, and drive local users to your plumbing business.
2.    Use consistent citations on your web assets
When it comes to citations, consistency wins.
Before you ever consider beautifying your website, you need to make sure that your citations are consistent across search, social, and other sites.
Citations are basically elements on your website that make your business accessible. More than ever, plumbing contractors need to include the same name, address and phone number (NAP) on their web properties.
Pipe Doctor Plumbing is a perfect example:
You shouldn't stop at your website. Your Facebook page header banner, Twitter homepage banner, and even your Tumblr blog (if any) should show legible and consistent NAP citations.
If you make a mistake in your phone number or misspell your office address, you'll send potential clients to the wrong address. In turn, this would send a negative signal to search engines that your company is questionable. Make sure you fix it.
If you've moved your plumbing business, then you should update your NAP. Why? Because 20% of local searchers on local business directories return the wrong information.

Start by creating a business directory listing, which is targeted around your locality and market.
Although having a consistent citation doesn't affect search rankings, but it impacts user experience. And how do you intend to rank in Google's top listings if your users aren't engaged?
3.   Geo-target your web pages around specific locations
As a plumbing contractor, you want your ideal clients to find you in Google for specific keywords, right?
One of the things you should do is map out the specific locations where your business serves. Yes, geo-targeted keywords (e.g., plumbers in Alexandria VA) are easier to rank in Google, because they're less competitive. They also convert very well.
If for example, you serve Northern Virginia or the Virginia suburbs surrounding Washington DC, focus on the neighborhoods within the region. Depending on where you are, places like Arlington, Alexandria, and Fairfax should form the foundation of your keyword research.
A lot of businesses and organizations are now optimizing their web pages for such keywords. Don't believe me?
Well, Hauser-Ross Eye Institute & Surgicenter, a regional eye care provider located in Chicago, leveraged on geo-targeting keywords and saw a 333% revenue increase.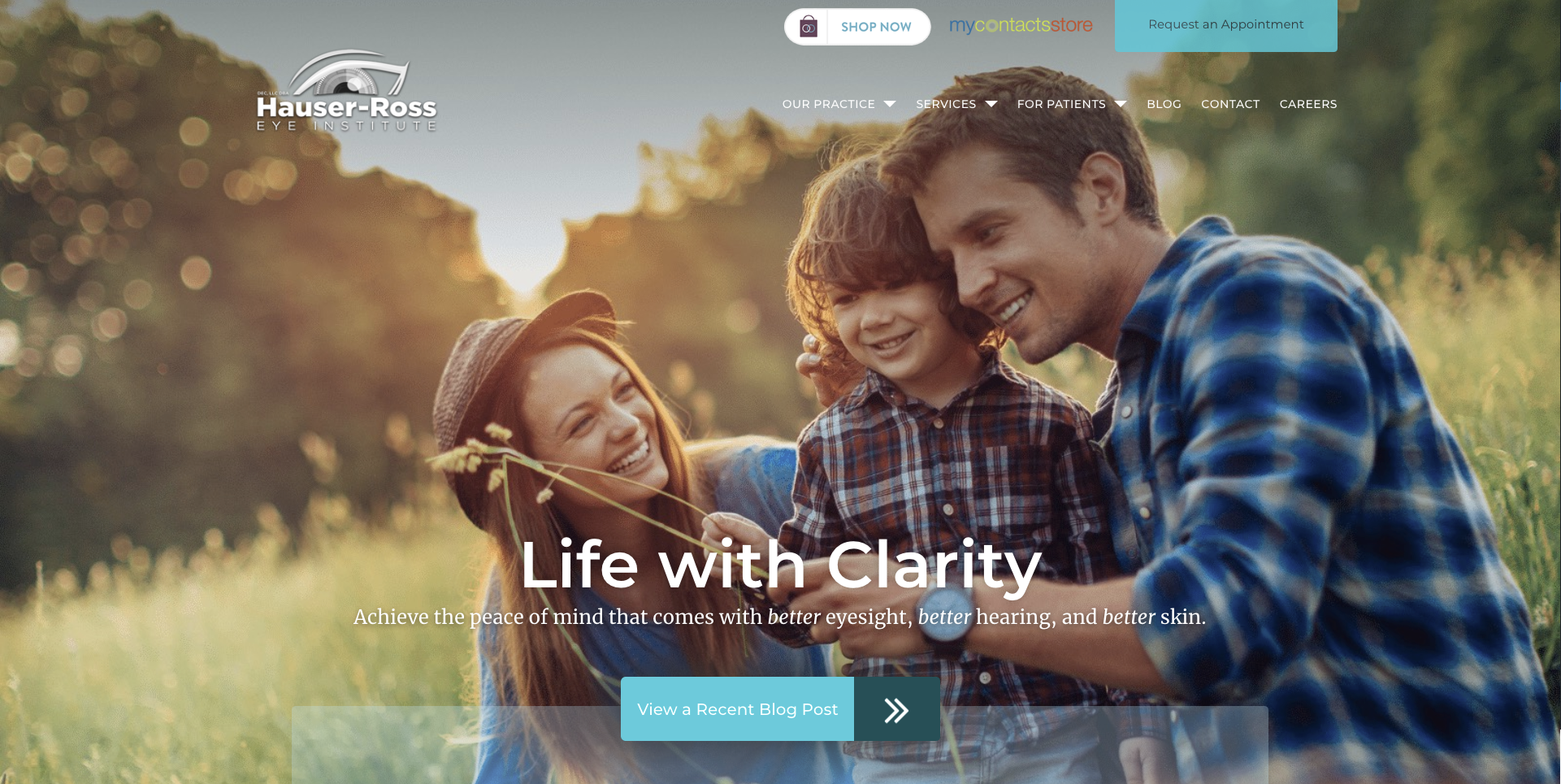 So instead of creating content around "plumbing contractors in the US," you can narrow down to the location you want to gain local consumer from. In this case, "plumbers in Northern Virginia."
Better yet, you can use Google Keywords Planner to find some other related geo-targeted keyword phrases for this specific location. 
Don't forget smaller towns and cities in your location. When you decide to target a particular area, go all in. Put plans in place to dominate that area in the organic search listings.
4.    Build relationships with local businesses
As the old saying goes, "it's not about what you know but who you know."
For self-employed plumbers and plumbing companies alike, this couldn't be truer. If you want to reach your maximum potential, you need to start building relationships with local businesses. Become generous.
I've seen the impact of relationship building. This has also changed the way I do SEO.
When Pat Flynn, founder of Smart Passive Income was about to launch his FoodTruckr.com website, he spent more time connecting with Food Truckers in his city and beyond.
By the time his first blog post was published, he reached out to his network, and notified them about it.
More than 30 Food Truck owners shared the post, and sent trusted and relevant links to his web pages. Today, his website ranks at #2 for the popular keyword, "start a food truck business."
Connecting with local businesses is one thing. But building a strong and honest relationship is where the magic happens.
Relationships can lead to important introductions to organizations, potential clients, and speaking engagements.
Influencer marketing, which basically involves establishing a strong rapport with industry leaders, helped AirBnB market its mobile apps – and thousands of downloads quickly.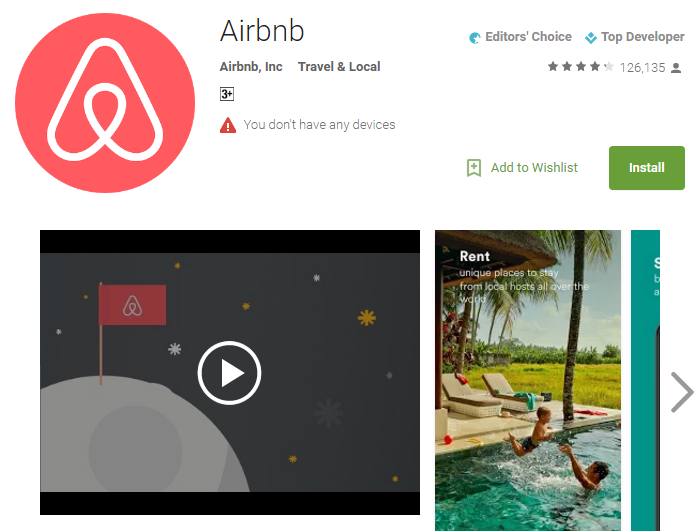 But it's not easy to build a relationship. Because time and trust are required. You can make it easier when you're helpful. Help other plumbers (even your so-called competitors), and other local businesses.
Remember that you're not competing with any business per se. You should strive to complement what's already out there. That's how to build a successful business that thrives.
You can volunteer to help out in a social cause. It's a great way to measure your impact.
In a business setting, offer professional advice, expertise or feedback at no cost. Share important information that would help other businesses and entrepreneurs, such as events, articles or research work.
Interestingly, you can simplify the relationships you build through your business page in Google. Don't know how it works? Let's talk about it briefly.
5.    Optimize your Google My Business Page
To supercharge your local search strategy, you need to create and optimize your Google My Business Page. It's high time you show people you're open for business.
If you're reading this and haven't claimed your business page, go and set up a new page so that local clients can find you quickly.
Once the page is ready, optimize it for search users, by including the major keywords (e.g., best plumber in Houston) you want to rank for. Then verify your page.
You might want to watch this video, which shows the extent to which Google Business Page has helped Yogolandia, a small frozen yogurt shop in the Chicago area reach its target audience and grow revenue.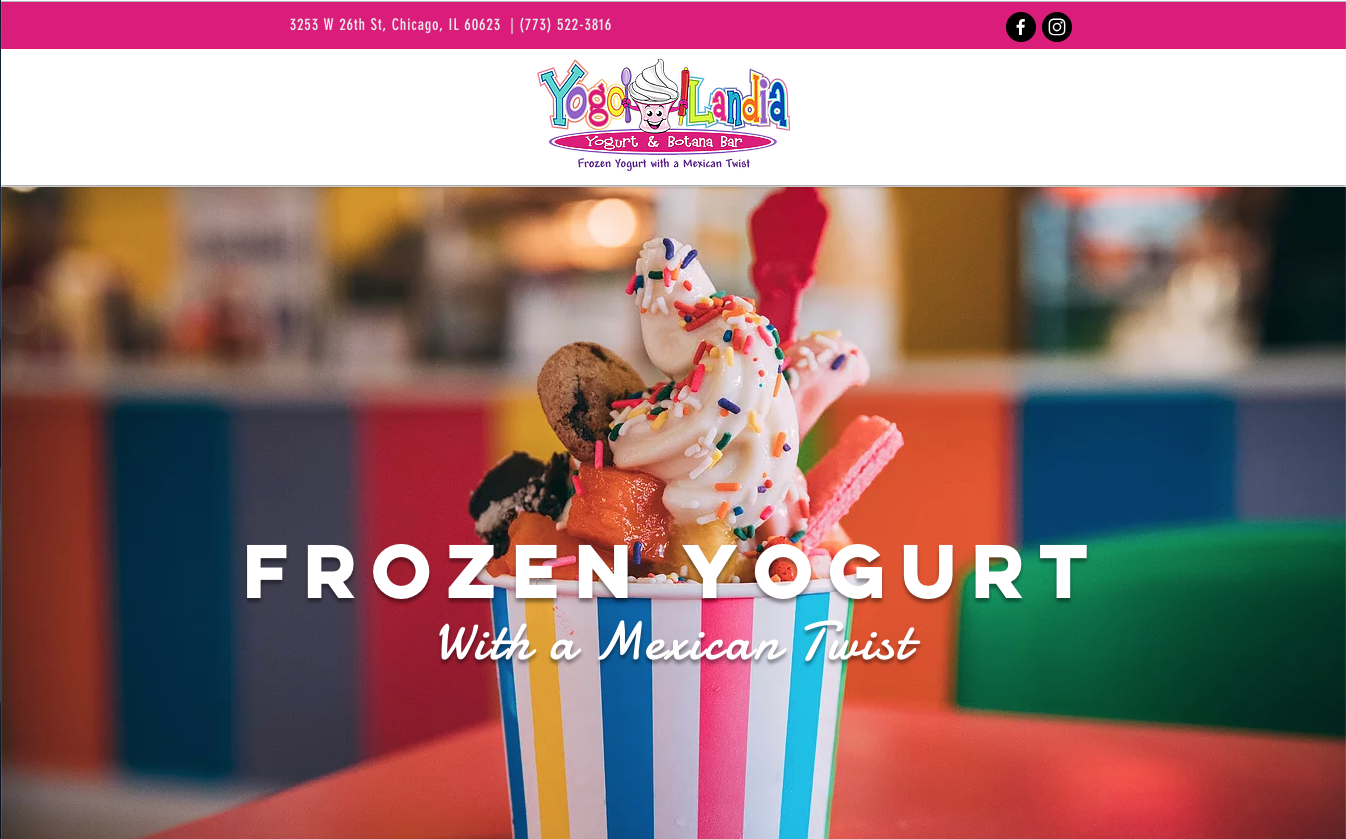 When optimizing your Google Business Page, you need to go deep, and include essential information about your local business. Keep these in mind:
Choose and assign your business to the right categories.
Optimize your Google Business Page as much as possible by:
Choosing the right business categories

Upload and use high-quality and relevant photos

Including your local phone number(s)

Adding business hours

Including a unique description for your business
To learn more about Google My Business Page, see the resource below:
6.    Generate Real Reviews from Your Customers
Legitimate customer reviews and ratings can help your search results stand out in the organic listings.
According to Moz's Annual Study on Local Search, "Review Signals" contribute significantly to the overall ranking factors, approximately 15.44%.
More importantly, 88% of consumers consult online reviews prior to purchasing from a local brand.
Yes, online reviews fit into the customer's buying cycle.
You know that people are ready to purchase a product or service the moment they start looking for online reviews.
To a large extent, the number of real reviews that your plumbing business generates, how fast you get these reviews and feedback, the authority of the websites where the links came from, and the influence of the people who write your reviews, all impact your search rankings.
In the local map pack and organic results, these are essential factors that you must consider. The local results are in the red rectangle below.
So how do you get these reviews?
Well, you can solicit reviews from your customers directly via email. Better yet, ask your happy customers to visit your Google Business Page and write you a review.
Make sure you provide specific instructions to customers who are willing to leave helpful online reviews.
7.   Fulfill your on-page requirements
There are basically two aspects to every SEO strategy:
Primarily, the journey begins with on-page SEO. On-page refers to tweaks and optimizations that take care of title tags, headings, page content, images, and URL structure.
Here's a more accurate view of on-page SEO, which takes into account the content quality, keywords, and user experience.
Despite Google's algorithm updates, however, on-page factors have continued to influence search rankings.
The critical thing to note is that every task that you do in-house (i.e., on your own website) is really for the user's benefit. That's why page's user experience is one of the on-page factors that matter.
Talking about on-page optimization, you also need to add Schema markup. This will inform Googlebot or search spiders that you're bold to stand behind your business – especially now that your location is visible.
Of course, you're a plumbing company, but search engines may not know, until you add your target keywords to the title tags, meta description, heading tags (<h1>,…</h3>), and create rich and compelling plumbing related content around the keywords.
8.   Create local citations and links
Yes, you can increase your plumbing business' visibility online, if you build local citations and links. Are you confused?
You don't have to!
When you build a local citation, you're simply listing your business' name, physical address information and business phone number on another local website or local directory – where your ideal customers hang out.
And of course, your local citation has to be consistent with the one you have on your own website. You can creatively use your business name as the anchor text and link back to your homepage or about page.
Remember that links from domains on the same local geographic locations help search rankings tremendously. You'll understand it better with this chart:
9.    Start a plumbing blog
Search engines love blogs.
In fact, the majority of local businesses that dominated search engines results pages (SERPs) for their target keywords are consistent with blogging.
The primary aim of every plumbing contractor is to attract, acquire, and retain customers. If you take blogging seriously, you'll never run out of local customers.
According to HubSpot, 78% of businesses that publish a new and valuable blog post daily acquired more customers.
Whether you want to rank your web pages in Google Maps or improve rankings for related long-tail keywords, blogging is the answer.
Benjamin Franklin, one of the renowned plumbers has an active blog. On this blog, he addresses some of the concerns that homeowners, offices, and factories face with their plumbing works.
The popular topics are Disposals, drains, faucets, general plumbing, pipes and sewers, toilets, tubs and showers, water heaters, water conditioning, sinks, and pipes.
Do you need real proof that blogging works?
Marcus Sheridan, founder of River Pools and Spas was at the brink of going bankrupt. He's invested thousands of dollars to acquire new customers, but there was no result to show for it.
The good news is, the moment Marcus added a blog to his local business website and started publishing articles that answer prospect's questions, his sales increased.
Interestingly, one of his blog posts generated $2 million in sales. If you study the post below, you'll agree that it's timely, rich, and provides answers to bugging questions that people have been asking.
Blogging is hard but not when you know your audience and the questions they're seeking.
If you're stuck and don't know what to write in your plumbing blog, you can use Quora to find related questions.
See additional resources
below to learn more:
10.   Hire a social + search expert
Long-term positioning in the organic listings page is more important than a one-time organic traffic spike. So you're not looking for a so-called SEO expert who promises to rank you at #1 in Google this week.
If you want to enjoy all the benefits that a plumbing business offer, then you have to have an open mind.
Why?
Because what works for another plumber may not work for you. For example, you might know a plumber who started his business, told his family members and colleagues at work, and boom – clients everywhere.
Trust me, this approach may or may not work for you.
But you can never fail in life or business if you learn to hire the right expertise. As a plumbing contractor, don't try to do what you're not proficient in. And don't make the mistake of hiring a search expert who sucks at social media marketing.
Come on, if I know how to research keywords, create content, and build links to a web page, I should be skilled at getting social shares, tweets and retweets, Facebook likes, pins, and so forth.
Remember that social signals play an important role in the Google rankings algorithm. In fact, a content page that generated 70 Facebook shares and 50 Facebook likes increased search rankings by 6.9%.
11.   Optimize your meta description
If you're not familiar with meta descriptions, they're primarily used by search engines to determine the topic and focus of a particular web page. This preview snippet is what you see when you do a search in Google.
Although Google hasn't added meta descriptions as one of the ranking factors, but they're extremely important – if you want to gain more user click-through from the organic listings.
It's your opportunity to persuade searchers that your content has what they're searching for. Don't use hype or try to sell any product on this section, instead write to address the searcher's question.
A lot of bloggers and website owners write bad meta descriptions. Consequently, this has affected their search rankings negatively.
When writing your meta description (which should not exceed 160 characters), you've got to naturally include your keywords but put the entire focus on the searcher – and nudge them to click on your result.
More so, the page where searchers will land after clicking on your search results should be relevant and unique with your meta description.
The meta description is the most essential feature for improving your click-through rate.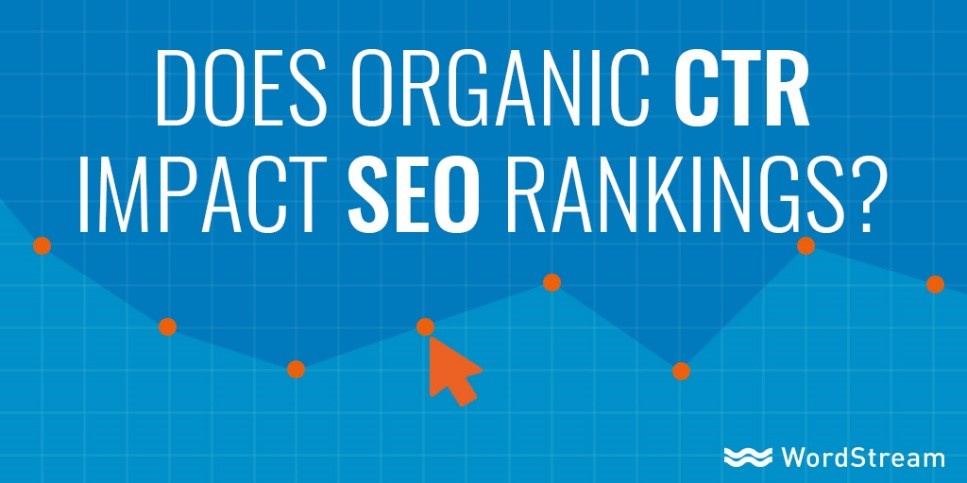 The more CTR your search results get, the more user behavior data Google collects from your web pages, the better your site will show up in Google top organic listings.
Apart from the Knowledge Graph information and local map packs, the title, the page URL, and the page description are the 3 main features that determine whether searchers will click or not.

Above all, include a call-to-action to your page description. This description plays the role of an ad copy in the SERPs.
This will become obvious when your rankings increase – at the top positions just below the Google paid ads.
Include a short and compelling call-to-action (CTA) or a relevant offer to boost your click-through rate – and help you stand out from your competition. Take a closer look at what Salesforce uses in their description.

12.   Start with a local SEO audit
At some point, you're going to run into muddy waters with your competition.
As a plumbing business that's competing in a local market, especially to rank your localized results in search engine results pages (SERPs), you need to conduct a local SEO audit. The benefits are endless.
SEO audit helps you collect data about the market, state of search, ranking factors, user behavior, and more.
Data Analytics, in turn, takes your local SEO strategy to the next level. According to the VentureBeat Report, more than a billion dollars have been invested in data analytics in 2015.
Given all the huge investments into data analytics, you can no longer ignore conducting SEO audit at some point in your plumbing business.
Where do you stand in your market, and what do you need to fix? These and more are some of the questions that you should answer – based on the competitive landscape.
But it's easier said than done. Where do you begin this local SEO audit? Well, Casey Meraz highlighted the 8 factors to analyze in a local SEO audit:
a).  Google My Business page audit: After few months of setting up your business page, you need to search for your plumbing business and see if your search results show up in Google Local Maps Pack. If not, dig deeper into the structure of your page and fix issues quickly.
b).  Website & landing page audit: Build separate landing pages for the specific tasks you do as a plumber. Your landing page needs to follow the perfect format. You also need a funnel. If too many people are visiting your landing page but you get few or no conversions, you've got some work to do.
c).  Ongoing strategy: On a daily basis, develop a pattern for your work. Have a strategy in place to guide you, in terms of research, content creation, on-page SEO, inbound linking, and more.
d).  Review analysis: Can I be straight up with you? Reviews are important factors that indicate how much your content or page attracts people. But reviews can have issues that you must fix – considering they're hard to get.
How do you fix reviews? Well, there is nothing wrong with getting rid of negative reviews, especially when they're not justifiable.
Now, don't get me wrong. Negative reviews are great, but you must have a reason to use them. Fix your customer reviews, format them properly, and make them visible.
e).  Citation analysis: It's high time you dwell on quality, not quantity. This is because fewer but better links from trusted local directories will weigh more than a lot of links from irrelevant and questionable directories.
f).   Organic link & penalty analysis: Did you get a Google Penalty? It's time to analyze which particular links triggered the algorithm to work against you.
Find those links, remove them, and build more relevant links that will improve your profile.
g).  Social analysis: When it comes to social optimization, you need to ensure that your profiles are unique. In other words, don't use the same description on Twitter, Facebook, and LinkedIn. Why?
Because you'll pass social signals or juice from your bio description to your pages. This may not have a direct impact on search rankings, but it does correlate in some way. And more importantly, a unique profile improves the user experience.
h).  Competition analysis: I like to tell my clients that they aren't competing with any brand. Rather, they need to complement what other brands are doing. And do better.
That's why competition analysis is important. You can start by reviewing their citations and see if there are opportunities to get inbound links.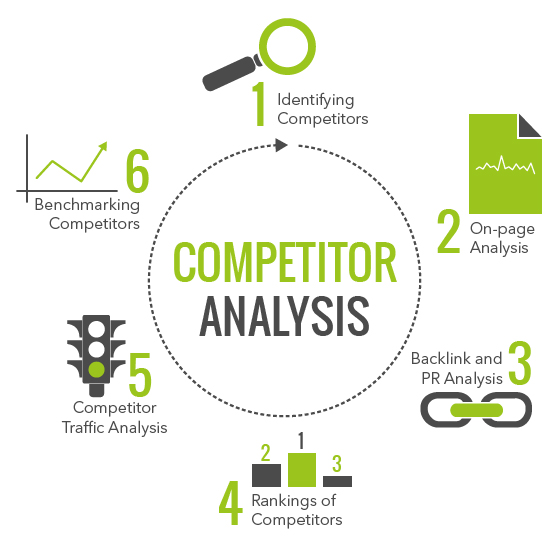 As a plumbing contractor, locate other plumbing websites and study their copy. Tap into their insights and improve your own campaigns.
13.   Optimize content pages for behavioral signals
Click-through rate data is an important user behavioral data that Google collects at every given time.
Make no mistakes about it. User behavior data influences local organic search rankings in a dramatic way. You can gain more traction in the SERPs and improve your brand image – if you study and understand your users.
And for that to happen, you need to properly optimize your content page for users first, then search engines. Why?
Because search engine spiders don't click on search results, neither do they have money to purchase your digital product.
More so, search spiders follow users. Which means that if users are happy with your page, search engines will have no option than to rank you highly. Direct your focus on the users.
If you fail to optimize your page for users, you're doing yourself a disservice.
An exclusive research study by Experienced Dynamics revealed that unoptimized page content causes 70% of users to abandon your page in search of another site that has the information they're looking for.
Content is still king. The only viable way to help search engines understand what your page is about, is when you publish content regularly – and incorporate user generated data into it.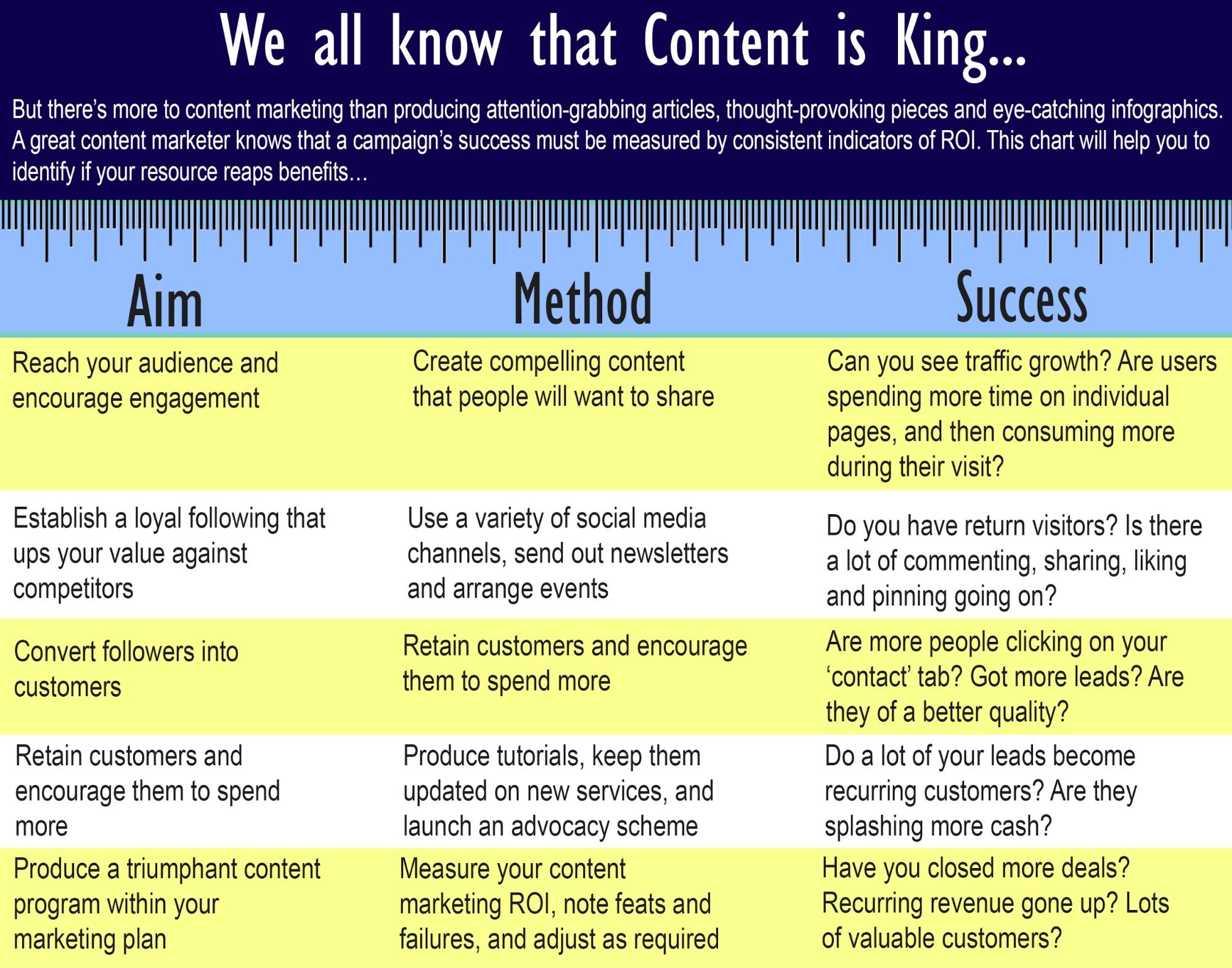 For example, if users expect to see the word "plumbing" in your content, then by every possible means, make sure that you've it on your page title, page description, and above the fold (within your content).
No doubt, if you fall in love with creating engaging content, then you know you're ready to survive in the ever-competitive plumbing field.
Recent stats show that marketers (including Plumbers, Food truckers, Restaurants, and more) that consistently produce useful and interesting content through blogging generate 126% more leads, 97% more inbound links and substantially increased revenue.
14.   Target long-tail plumbing key phrases
Google drives 70% organic long-tail search traffic. And the conversion rates on these long-tail keywords are high.
To improve your plumbing business website or page's ranking in Google, you need to target long-tail key phrases. Why?
Because you have a better chance of ranking in Google's first page for a not-so-popular keyword, but highly targeted to your audience.
You can't imagine what the first page rankings in Google will give you, do you?
A research data from Advanced Web Rankings shows that, on average, 71.33% of searches resulted in a click on an organic page 1 Google result. Whereas, results listed on page 2 and 3 generated only 5.59% of the total clicks.
And on the first page, the first 5 results account for 67.60% of all clicks. That's huge!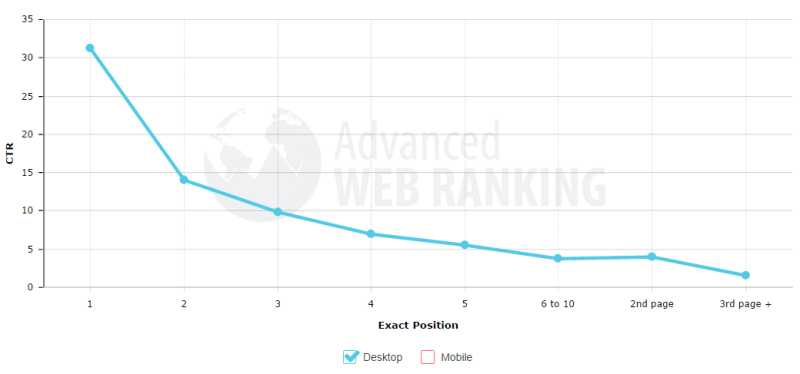 If you're just starting out in your plumbing business and wants to acquire local clients, then don't make the mistake of targeting generic and competitive keywords like:
Plumbing company

Best plumbing contractors

Hire a plumber
You'll barely rank in the top 100 search results.
Instead, go for the long tail keywords. You can start with Google's own related search terms – which appear below the search results.
Generally, long-tail keywords contain 4 or more words. And because they have low search volumes (sometimes 1 – 100 average searches per month), big brands with huge marketing budget ignore them. But that's your advantage.
A side note: You don't want to manipulate search rankings in any way. Stay safe.
You need to understand that Google is basically a powerful machine that extracts and collects essential data from users, based on how they interact with your web page from the search results.
The more compelling content you create and publish, the more user behavior data Google will collect from your web pages. And this can improve your rankings significantly.
As an example, Rambler increased its click-through rate by up to 32%, by optimizing for the user, implementing personalization best practices and producing high-value content consistently.
That's why I recommend optimizing your plumbing business' pages with long-tail keywords. Because you have a better chance of ranking at #1 – and getting all the valuable clicks.
Conclusion
Plumber SEO isn't a complicated subject. Yes a lot of plumbing contractors frown at it, and I can understand why. Google is unpredictable!
However, if you follow this local SEO best practices, understand your target audience better and learn to communicate in their own language (use the terms they use in searches), you've achieved half the job.
When optimizing your content and page for relevant keywords, don't forget that search users aren't robots or scripts, but real human beings with blood flowing through their veins.
These are your ideal customers, and they've questions they need answers to. The truth is, some of them could be up at 12:00 midnight to search Google, with the hope of getting the right answer before dawn.
They're relying on you.
I hope this ultimate guide search engine optimization for plumbers has given you a resounding reason to stick to your business and grow it. It's your choice.