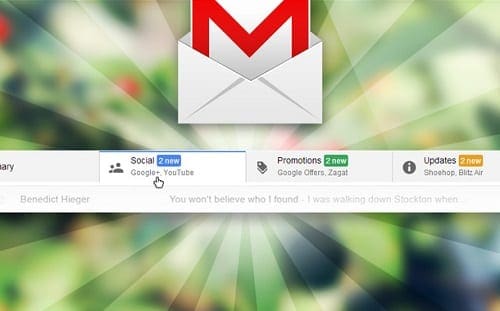 Have You Switched Over to the New Gmail Inbox Yet?
Users get different kinds of emails every day. Some from family and friends, but mostly from marketers who send them special offers and sales promotions. And when you add in the various notifications, social updates and spam mails to the mix, what you are left with is an inbox filled with clutter.
For all those who like to have an online persona, having to deal with a daily onslaught of emails is considered as part of the package. Depending on how seriously your customers takes their online presence, a user can be bombarded with a gazillion emails of anything and everything ranging from news, sports and entertainment websites, subscriptions, special offers, emails from family and friends, and then of course, how can we forget spam, the pain in our side and the reason behind most of our virtual constipation.
Dealing with all of this plus knowing that you won't be able to get back to most of your customers in a timely manner is something that we have all grown used to and have learned to accept by now. But Google thinks otherwise, which is the reason why the search giant has rolled out its new Gmail inbox which is packed with features to end the anxiety of both the cyber busy body and the online marketer.
So, What's the Big Deal?
The big deal is that Google has decided to
Like, Tweet or +1 us to unlock rest of the article
If you enjoyed this post, GET updates. It's FREE