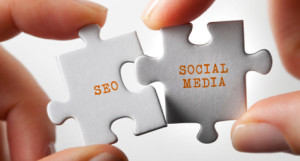 We always knew that social media plays a vital role in increasing website traffic and creating awareness for your product or service. But do social signals play a role when it comes to SEO? The answer is yes.
The online visibility of your site depends on social signals. As our world becomes more and more social every day, the importance of social media and its SEO influence also becomes greater.
What Is a Social Signal
This is anything from a tweet mentioning your name or brand or someone that shares a link to your website, to someone 'liking' your Facebook page, to receiving a number of +1s on Google+. These are all direct signals. Indirect signals are inbound links from the creation of awareness and the positive reviews your site gets with community engagement.
How Social Signals Work
Like, Tweet or +1 us to unlock rest of the article
If you enjoyed this post, GET updates. It's FREE