How to Advertise on LinkedIn? A PPC Guide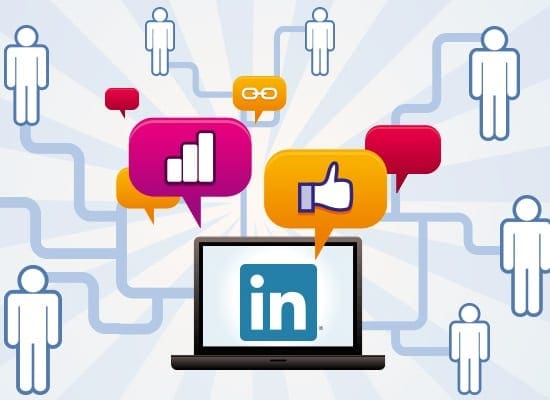 So, your business is humming, the online traffic directed towards your business websites can be compared to rush hour on 42nd and Broadway during rush hour, and your Facebook page has turned out to be a great strategy for your business. Good stuff, but what about LinkedIn?
Apart from offering several options to online marketers who use social media as a marketing medium, the best thing about using LinkedIn as part of the marketing mix is that it offers access to a more targeted audience. Unlike other social media outlets, LinkedIn allows a business owner to get in touch with other likeminded users in the field.
This blog is going to be all about the essentials one will need in promoting their products or services using LinkedIn.
Creating a LinkedIn Ad Campaign:
First of all, you will need to log in to LinkedIn using your user account. The initial setup on LinkedIn will require you to search for the LinkedIn ad feature and press start once you are in the LinkedIn ads section. After that, the LinkedIn ads page will appear, you will then need to complete a few steps to fill the LinkedIn online ad form.
Name the Campaign:
It's all in the name. To ensure that your LinkedIn ad campaign makes an impact you will need to come up with a unique campaign name that relates to the viewer, is easy to remember and amplifies the uses of the product or service you are pushing on LinkedIn.
Since the name is only visible internally, it is important to make it as informative as possible. The campaign name should give the viewer a solid idea of what your business is all about, without them having to click on the ad.
Select the Language:
[pwal id="50986339″ description=""]
Once you have come up with a campaign name that describes your services adequately, you will need to set the language that you want as the ad to be viewed in. While LinkedIn will not translate your ads to other languages, the ads can be written in different languages to cater to a diverse, multi-cultural audience. For that purpose, LinkedIn supports a number of languages, which include French, German and Spanish, and others as well.
Choose Your Medium:
Next, you will need to choose the media type that you want to use in the ad campaign. LinkedIn has two media types for ads, text ads and video ads. It is important to keep in mind that LinkedIn video ads should be thirty seconds or less, while text ads should contain a maximum of seventy-five characters or less. It is also important that your headings should not exceed twenty-five characters.
Write the Copy:
Finally, you are now ready to start writing the copy for your LinkedIn ad campaign. Firstly, you will need to decide where you would like to direct your viewers. Whether you want to send them to your business page on LinkedIn to find out more about the company and be a part of your online group or discussion, or would you prefer to divert them directly to the landing page of your company's website.
Headline:
As mentioned earlier, the headline of your ad should only contain a total of seventy-five characters and should be able to convey your message across to the LinkedIn audience, without them having the need to click on the ad itself.
Body:
The body of text in your LinkedIn ad should not contain more than seventy-five characters and should be direct and to the point, without beating about the bush. To produce better results, try using different ads for different audiences, and try tweaking the ads for them to appeal to specific target demographics.
Call-to-Action:
Having a powerful call-to-action is also important for your LinkedIn ad campaign to be successful. Apart from writing interesting copy that compels an audience, a strong CTA will aid in improving the click through rate of your LinkedIn ad.
Value:
Adding value to your LinkedIn ad campaign is also going to be important. You can do that by elaborating all the benefits of purchasing or hiring your products or services. When writing copy for your LinkedIn ad campaign, don't be afraid to try out different variations and see which ones work best. You can also try using images in your copy.
Target the Viewers:
You can target who views your LinkedIn ad campaign by age, location, company, job title, group and skill set. Being in control of who sees your ad means that you are in a better position of reaching the relevant audience and hence, increasing your conversions.
Choose the Payment Method:
Before you use your LinkedIn ad campaign, you will also need to choose a payment method which will work best for you. LinkedIn provides you with two payment options for pay-per-click advertising. One is the CPC or cost-per-click and the other, CPM or pay per thousand impressions. LinkedIn will suggest the range depending on the market value of your services in a particular field and your budget.
When it comes to choosing from the two, CPM helps in branding campaign where businesses need more people to view their ad. CPC on the other hand, helps those businesses who want to improve online traffic towards their company website. CPC ad campaigns on LinkedIn start around a few dollars and can go higher depending on the progress of your click through rate.
Quick Tip:
You can boost the impressions and score higher CTR if you regularly update your LinkedIn ads, preferably once a month. It is also important to bear in mind that running simultaneous LinkedIn ads is not a good idea.
Collect the Leads:
One of the cool new features of LinkedIn also allows the option for LinkedIn to collect leads on your behalf. Once a viewer requests additional information related to your business, you will be notified via email which will allow you to reply in hope of turning those viewers into customers as well.
Check the Results:
Once you have launched your LinkedIn ad campaign, you can easily keep track of your progress by using the ads platform on your home screen. This also allows you to view statistics on your PPC ads and other data that will allow you to tweak your LinkedIn ads accordingly. In order to track the results of the site your LinkedIn ad is funneling traffic to, you will need a tracking code.
[/pwal]