Mobile PPC – The Guide That You Have been Looking for
Smartphones have become ubiquitous. In fact, it would not be stretching of the truth if we say that it has become an extension of a modern human being. People simply can't live without smartphone even for an hour. This has opened up a window of opportunity for marketers.
It is seen that 93 out of 100 people who usemobile devices to make product research end up buying the product. And if this statistic is not enough to make you swing into action, we have more data to impress. As much as half of the total paid search clicks are likely to come from mobile devices in 2015. Local searches from mobile devices are going to beat the desktop searches in 2015 as well according to eMarketer.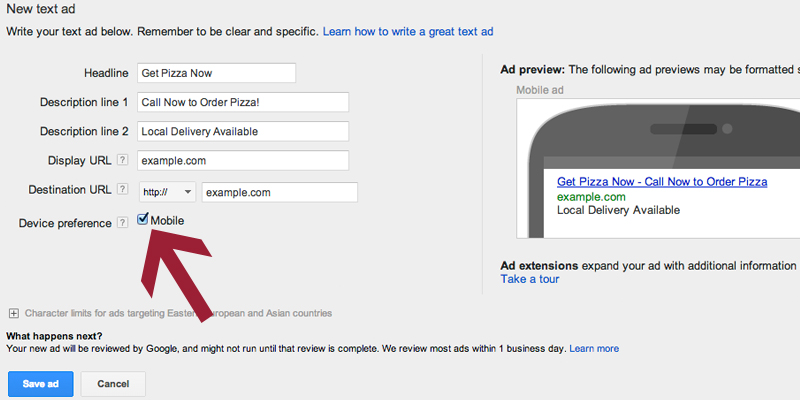 Even if you find that most of the conversions and the clicks are coming via desktops, it makes sense that you have a separate budget for mobile PPC because you may never know how it can contribute positively to your ongoing marketing campaign.
Make Sure Your Targeted Audience Are on Mobiles
Just because mobile searches are on the rise does not mean that you should be investing heavily on mobile marketing. If none of your targeted audience is on mobile devices, it will be sheer waste of your marketing dollars.
So, before you decide to pump money on mobile platforms via your Adwords account, there are some questions that you need to ask yourself first –
What would I do, if I were to look for the product that I am selling? Would I search in desktop or would I pull out my smartphone to make a Google search?
How many calls my business is getting from prospective customers? How many mails I am actually receiving?
Is there anything unique about my product/service that might make people search for it on their mobile devices?
These are some vital questions and the answers are going to determine the future of your marketing effort.
Compare the Performance Across Verticals
Not all campaigns need to join this mobile marketing bandwagon. To make sure that your campaign is poised for this change, you need to dig into Google Adwords account to search for some clues. The best way to figure out whether your business can earn more revenue from mobile devices is by comparing the performance of your ads on mobile and desktop devices –
Login to your Google Adwords account.
Click on the Campaign tab.
Now click on the 'Segment' option and select the – 'Device' option.
Now, you have got access to the following details like – Converted Clicks, Clicks, and Impression etc. You find out which devices are sending more customers without incurring huge cost.
Now, if you find something positive, you need to get into the thick of things to create a mobile specific Adwords campaign.
Mobile Specific Ads
You need to create two different ad copies for two different devices – one for the desktop users and another one for the mobile users. Previously, Adwords specialists had to create separate campaigns to be able to create separate ad copies for mobile devices but not anymore. Google Adwords has included a 'check box'. Just 'tick' on that check box and it will be served to mobile users only.
Here are some more tips to create a stellar mobile specific ad copy –
You need to get into the shoes of a mobile searcher. You need to feel what a mobile searcher is actually looking for. Once you have the idea, you will then be able to create mobile specific ad copies.
Use Call Extension. This extension works like magic for mobile devices. It enables mobile users to make a direct call from their smartphones.
Use some mobile specific trigger words like – 'at your finger tips' etc. This will encourage people to click on them.
Create a Mobile Specific Landing Page
The biggest mistake that an Adwordsmarketer can do is using the same landing page for both mobile and desktop users. You need to create separate landing pages for mobile users; there is no two ways about it.
There are some factors that you need to take into consideration while developing a landing page for mobile devices. Make sure it gets loaded fast and for that the landing page needs to have a simple structure and you should avoid using excessive designing elements. The Call to Action button should be big enough to click on it on small screen.
So, these are few things you need to do if you are to make the most of mobile PPC.