10 Reasons why PPC must be part of your inbound marketing strategy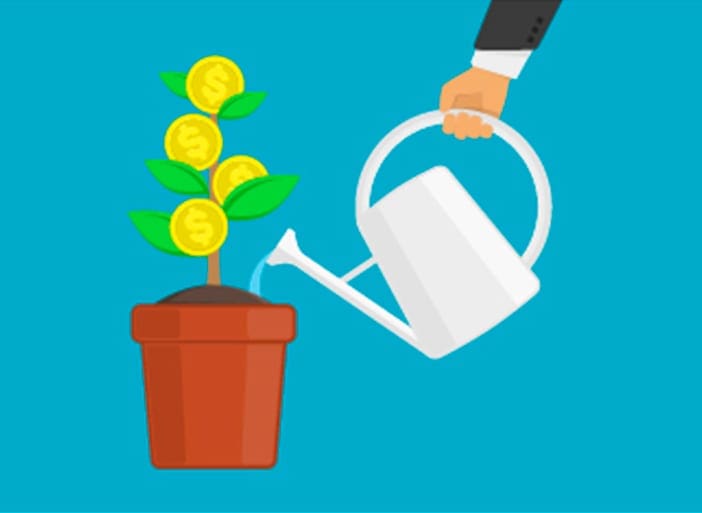 Inbound marketing works, but only if you put in the work. If you want success with your inbound marketing strategy, then you'll have to switch things up and have a lot of variety in your campaign. You'll need to use different channels and different tools. You probably already know everything there is to know about writing plenty of blog posts and using social media and email marketing to your advantage, but have you heard of PPC advertising?
PPC stands for Pay Per Click and is one of the most powerful forms of advertising you could ever use. It allows you to target users based on a number of factors that you have full control over.
One of the greatest advantages of this form of advertising is the control it gives you over your budget. You only pay when someone clicks on your ad. It also has an incredibly high success rate, which is apparent in the fact that it's becoming quite popular among businesses. It's not a silver bullet, but it's definitely got some silver charm to it. Need more convincing? Here are 10 reasons why you should make PPC advertising a part of your inbound marketing strategy.
1. PPC Gives you the Power of Targeting
One of the major draws of outbound marketing is the fact that it's limited in its targeting abilities. Imagine a business buying seconds for a commercial from a major television network. They don't get to carefully define which part of the network's viewer demographic watch their ads. The best they can do is try to air their ad at specific times.
With most inbound marketing techniques, on the other hand, targeting is crucial. You don't want just anyone visiting your site; you want your visitors to be people who are already interested in what you have to say. PPC allows you to do this by targeting people who search for a specific keyword, from a particular geographic location, and so on. Your ads will be seen by people who were already seriously considering the possibility of buying what you were selling anyway.
2. PPC Helps Ignite the rest of your Inbound Marketing Strategy by promoting your Inbound Marketing Content
PPC ads can serve more than one purpose. Assuming you already have a hot banging website with plenty of helpful information in the blogs section, PPC could help you get visitors to see this content and mark you for a trusted authority. You can even include links to your blog in your PPC ads as landing pages to direct them. If your content is good, they will trust you more and be converted into leads.
3. PPC Produces almost immediate results
An Inbound marketing strategy takes time before you see its results. You won't have to face that problem with PPC advertising. The results are immediate and you get to analyze them and gain valuable insights into how the ad campaign is performing. Tools like Google analytics give you the ability to evaluate your key performance indicators and see what you can do to improve your conversion rates.
4. With PPC, you have information that can help your inbound marketing strategy
As mentioned in the point above, there are lots of tools integrated into platforms offering PPC services that allow you to see how your key performance indicators are doing. The thing with PPC that makes it a powerful way of advertising is that the platforms measure nearly every aspect of your campaign. From the clicks to the impressions, to the average amount of time users spend on your website, to the average order value when they make a purchase. You can get to know just about everything about your users. If you use this information wisely, you would be able to vastly improve your business.
5. With PPC, you're in full control of your campaign
Due to its fast nature, PPC gives you complete power over your marketing campaign. You can make split-second decisions, decide who you're going to target with your campaigns, perform experiments and AB tests on your target audience and even decide which keywords you want to focus on.
PPC also gives you complete control over your budget. You only pay when someone clicks on your ad and you can fix your daily spend so you don't go over your budget.
6. PPC helps boost your SEO
PPC helps you out when your SEO isn't as good as you'd like it to be because your site can show up near the top of search engines after a particular search. But we're assuming you already have pretty good SEO.
In that case, your PPC campaigns can help you seem more relevant because your name will be appearing in paid searches as well as organic ones.
7. PPC can be a significant boost to your other marketing strategies
It's already a known fact of inbound marketing that a customer will come into contact with your brand multiple times before they make their first purchase. In between, they have done plenty of searches online, read content on the subject, consulted with their friends and influencers and checked social media.
Using PPC along with your other inbound marketing strategies helps you create synergy between your marketing strategies and helps you catch potential leads at various stages of the purchasing funnel.
8. PPC is known to lead to an increased average order value
According to this study, paid marketing strategies have a positive effect on the amount of money customers spend per purchase. Direct marketing improves average order value by 27%, email marketing, social media and organic searches improve it by 14%, and affiliate marketing improves it by 12%. PPC can also improve your average order value, or AOV if applied well.
9. PPC helps build your brand
Whatever kind of industry your business is in, your brand is important. You need to make sure your potential customers recognize it and see it as much as possible online. With PPC, you get to achieve this. In fact, most of your audience will be at diverse points on their inbound journey, meaning they will notice your brand is emerging at different points in their journey to making a purchasing decision. It makes you look relevant and it makes them more likely to want to buy from you.
10. PPC helps you learn more about your customers and improve your business
This has been touched on so much in the other points that it feels like it needs a point of its own. Marketing isn't just about getting people to buy your stuff the first time. It's also about learning about their behavior and what they like so as to improve your product and advertising strategy. PPC enables you to do this because of its fast results. If you follow the data, your business will grow and improve at a much faster rate than it could have without PPC.
Bottom Line
PPC works, as most businesses that have tried it out will attest. Including it in your inbound marketing strategy will teach you some fresh and interesting new lessons at the very least and drastically improve your profitability at the very best. All it takes is the leap of faith to try it out and you will quickly see the difference. Besides, if you don't like it, you can always end your campaign and move on. We're willing to bet that you'll fall in love with it, just like we did.