How to Safeguard Your Website from Upcoming Penguin 3.0
Why do you need to prepare for Penguin 3.0? The last Google algorithm update, Penguin 2.0, and the following 2.1, resulted in penalizing a number of sites. Its effect on queries led to loss in web traffic, which eventually affected revenues and crippled businesses.
What is the point of the Penguin updates? Similar to every update unleashed by Google, the aim of the Penguin updates is to ensure relevance in search results and get rid of spam. And the next update is sure to be more unforgiving than the previous ones.
How do you know whether your site is at risk? If your site was affected by the last Penguin updates, and you haven't done anything to prevent its happening again, you are at a high risk. But that's not all; you may be at risk if you never edit your content and link profile.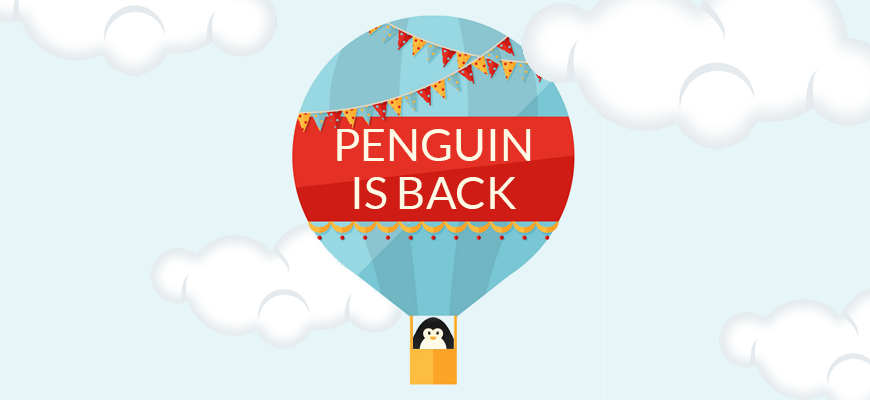 [pwal id="75008551″ description=""]
The question is – how do you ensure that your site isn't hit by Penguin 3.0?
It isn't easy; but it isn't impossible either. Just make sure your site has high quality content and a healthy link profile. Google targets obvious paid links, irrelevant links, spammy backlinks, optimized anchor texts, exact-match anchor texts, and so on with its updates.
Let's look at what you can do to safeguard your site from being penalized by Penguin 3.0.
Be Brutal When Removing Spammy Links
Do a careful audit of your site to check links from other sites. And remove everything that looks like spam. Be it from a low-quality site, an off-topic one or a link directory, it can seriously hamper the quality of your link profile.
Don't be lenient. Remove every link that looks a tad shady. Even if you remove a few good ones, it won't be a problem. You can always add them back later. But if you leave behind even one bad one, it may land you in trouble when the update rolls out.
Get Rid Of Links From Guest Blogging Networks
Once it was so easy to get a link – from an article or guest blogging network. If you had built your SEO on such a house of cards, it's time to redo all of it again.
Find out the links on guest blogging sites, and remove them. If you have the authority, you may be able to do it on your own. And if you don't, it's high time to get in touch with the owner or webmaster of the site and request removal of these links.
Exact Match Anchors Are A Strict No-No
Before you do this, you need to understand what it is. This happens when the anchor text and the non-URL title of the page are the same. So, 'anchor text' hyperlinked to example.com/anchor-text is what you need to avoid.
Remove every such exact match. Otherwise, your site may be in for some big trouble.
Overly Optimized Anchors Can Spell Doom Too
If you had been building too many links with targeted anchor text, it can lead your site to be penalized. This no longer provides value in the long run, and may be even decrease value.
Get rid of the habit of over optimizing anchor text; it can get you into some serious problem when Penguin 3.0 hits. And remove the anchor texts you have already optimized too much to make sure your site has a healthy link profile.
Add Nofollow Links To Guest Posts
Guest posting was a popular choice for link-building. But nowadays, it's just the opposite. You need to get rid of the links from these posts. Just check out whether you have guest post accounts from where you can do it.
If this isn't possible, request the sites to make the links nofollow to prevent problems.
[/pwal]