7 Tips for Using Instagram Direct for Small Business eCommerce Marketing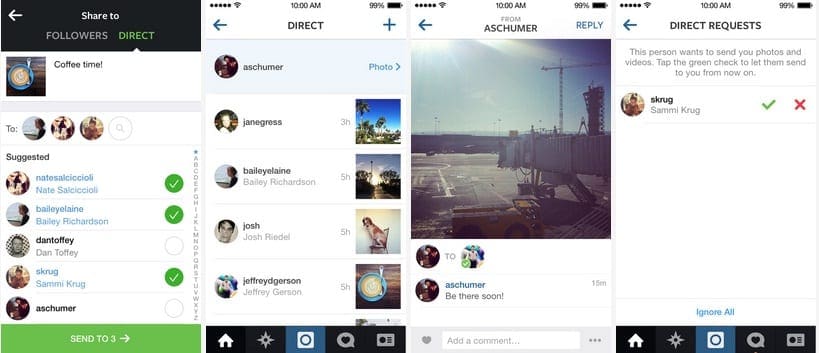 Whenever a new avenue for communication among individuals opens up, marketers begin to think – how can it be used for business?
It's, therefore, no wonder that small business owners jumped to the opportunity the moment Instagram Direct was launched. With its easy photo and video sharing feature, it brings something new to the world of social sharing.
The question is – how is it possible to integrate Instagram Direct in your small business ecommerce marketing efforts?
Here is how you can make use of Instagram Direct for your small business too.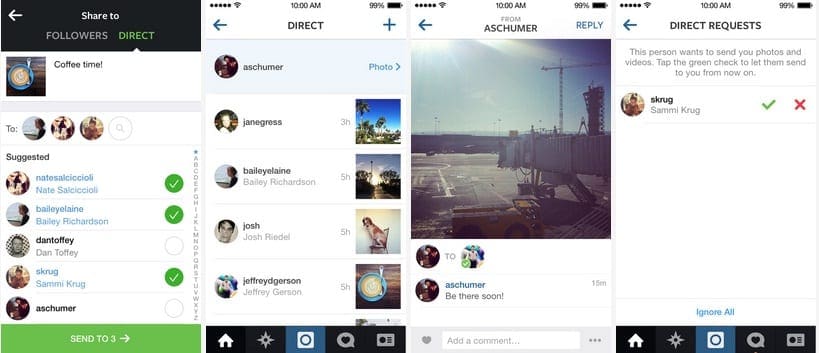 Reach
Instagram Direct is a favorite among teens, though it seems to be catching the attention of more mobile users every day. But you can bring in better results if you keep the young generation in mind while using this means for online marketing.
Teens of today are more prone to sharing their lives online, be it a picture of their morning coffee or a video of their dance moves. If your business targets this demographic, include Instagram into your marketing campaign.
[pwal id="60141996″ description=""]
Connect
What can be a better way to create and nurture relationships with customers than direct contact? Instagram Direct gives you the opportunity to share photos and videos, with effects, filters and captions, with select customers (up to 15 individuals).
Give them a sneak peak of a new product. It won't be possible for them to share it on other social media platforms, but it will arouse their interest. And it will also generate some word of mouth publicity, still regarded as the best way to promote.
Interact
Snapchat Killer, the chat function supported by Instagram, lets you converse with your customers in a threaded discussion. It also makes it easier to hold a question and answer session, which can bring out data that your market surveys failed to gather.
A direct interaction between the business and the customers is always a better way to strengthen the bond. Michael Kors promised a special personal message to the first 50 individuals who posted a picture and tagged it correctly.
Engage
Take a cue from Gap. Once Instagram Direct was launched, they saw its huge potential and posted a picture with a contest, in which only the first 15 people who commented could participate.
The straightforward call to action (invitation to post a comment) and the attraction of a reward (a free macbook satchel) made it a superbly simple yet excitingly effective campaign. And got people commenting and taking interest in it too.
Humanize
What makes a small business different from the big players? It's the personal touch. With Instagram Direct, you can easily add to the human aspect of your business. It's simple.
Suppose you make cakes. Share photos and videos of the cake making phases with your ardent admirers. You will generate even more admiration, and it will make your small business seem what it is – an effort of a real individual.
Share
It also works well if you transform your loyal customers into business insiders. And Instagram Direct gives you the perfect path to do this. Just share, or promise to share like Kardashian Kollection, an exclusive snippet of your business.
It can also be a good idea to ask your followers to post photos and videos of their own, related or not to your products or services. Ask for their permission to share those with others. This will generate a good feeling among your customers.
Resolve
The direct access Instagram Direct establishes between businesses and customers makes it easy to offer the best in class customer service. Some questions may be answered on open platforms.
But the issues that cannot be discussed in an open forum may be easily resolved with ease via this channel, and that too, in real time. Imagine how great it will be for your brand building.
[/pwal]