5 Ideas to Generate Reviews for Your Dental Practice
Reviews are very essential to every business, Dental practices are no different.
As George Washington formerly said, "With public opinion on our side, we can do anything. Without it, nothing."
Surely, as a dental professional, you focus on taking care of your patients, managing daily operations, and learning new dental procedures. However, if you aim to build your business with a good reputation, you must also consider generating reviews as one of your top priorities.
A research report by Zendesk showed that 90% of the research participants made their buying decisions with the influence of positive online reviews, while 86% made theirs with the influence of negative reviews.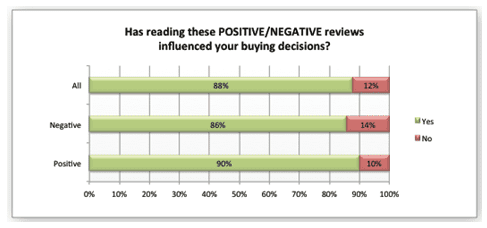 Generating reviews, however, is never easy, especially with the nature of your dental practice. Worrying about reviews would be the last thing to do.
To help you get started, here are the 5 ideas to help you generate reviews for your dental practice:
1). Get listed on the right dental practice review sites
If you are making the effort to generate online reviews, it only makes sense to make sure that your reviews are listed in the right places. Ideally, your reviews must be natively hosted on third party sites.
Third party review platforms such as Yelp and Trust Pilot are trusted by consumers due to their proliferation on various websites.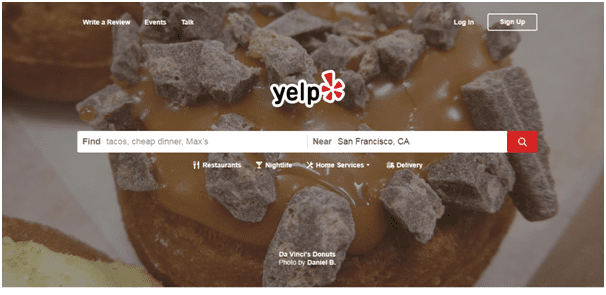 These sites already have a distinctive name, logo, and branding, which makes their reviews more recognizable.
Firstly, of course, you must make sure that your dental practice business is listed on major search engines such as Google and Yahoo.
It's where people search for your business when they look for information and reviews about your products and services. Then, you should get listed on key industry directories such as ZocDoc or other similar websites.
2). List your dental practice's reviews on your website
Today's consumers generally look online before choosing a dentist or any other product/service.
As a dental practitioner, you're judged by your level of organization. Obviously, the reviews you receive will be scattered on several review websites.
It's your responsibility to collect all of these great reviews and add them on your website. More importantly, make sure the review page on your website is professionally designed.
Ideally, you can create a standalone page on your website where you can publish these great reviews and direct potential customers so they can have a taste of what you have done so far with your profession, and how well you treat your clients.
Essentially, you have to reference and link to the source of the review. The review content isn't going to be unique or original on your website (and make sure you don't tweak it in any way).
Last but not least, you should do your best to get permission from the reviewer (the person who wrote the review on Yelp or any other site) and confirm that you have the right to republish their review on your website.
If you're honest and tell your patients why you need to publish their reviews, I don't think they'll refuse your request. But even if they do, the worst you can get is a "No."
Remember that if your ideal customer did not find and read the review on the review site, you still have another opportunity to show it to them on your website. Hence, the need to publish it there.
This is the perfect time for you to list reviews on your website—it's another proven way to create more brand awareness.
3). Respond to your dental practice's reviews
Responding to reviews shows readers that your dental practice is engaged. If there is positive feedback, then the dental practice can acknowledge it.
If there is negative feedback, the dental practice can acknowledge the problem, and address it internally.
Both positive and negative reviews can be a great help in promoting your business and improving the quality of your business. It is important for prospective patients to see that their feedback does not fall on deaf ears.
According to the 2016 consumer review survey of Brightlocal, 90% of consumers read an approximate of 10 reviews before they trust a business.
Aside from the fact that responding to customer reviews is a form of showing politeness, it is important to respond to clients because everyone can see the reviews.
The public can read everything, including your response. Reading your response to reviews can help customers know how you handle your customers in general.
It can also improve your search rankings. By replying to reviews properly, you can make the reviews show up on the first page of the search results.
How do you properly respond to reviews, anyway? While everyone has their own ways of doing this, there are some steps that you can follow.
How to Respond to a Positive Review
Step 1. Thank the customer for the review and be specific
Make sure that the reviewer knows that the response is given by a real person and is not just an auto reply by being specific to your message.
Step 2. Use the keywords in your business
Including your dental business' name and location in your response will help the reviewer's positive review appear in the search results.
Step 3. Add a bit of marketing to your response
As said, the review as well as your response are public and others can see it. This is a good opportunity for you to throw in some marketing.
Here, you can mention of your customers' unique experience or some new promotions in your business.
How to Respond to a Negative Review
Step 1. Apologize for the negative review
It may be a challenge on your pride to do this, but it will significantly help you in your business. Add a few words of sympathy to your response.
Step 2. Add a bit of marketing to your response
Even if it's a negative review, it's still important to add some form of marketing that can help make up for the reviewer's experience. Here, you can explain what most of your customers usually experience in your dental practice.
Step 3. Keep your response short and simple
Avoid asking questions or going into too much detail to prevent something that might cause the customer to add more feedback. Three sentences are enough.
4). Send reminders after appointments via email
Dental practices need to stay in regular contact with patients after procedures. People generally need multiple exposures and reminders before they act.
That's why it's very important to send email reminders for your next appointments.
Emails are private matters. Before sending emails to your patients, make sure that they are HIPAA compliant. HIPAA is a major seat of American health care laws that protect patients' privacy.
Always remember that your patients' medical records and other health-related information must be confidential.
This will not only help maintain your relationship with your existing customers but will also spread a good word-of-mouth to other customers.
5). Offer incentives
Giving incentives can be an effective way to generate reviews, and there are a lot of different kinds of incentives to give. To better understanding, here's an excerpt from KISSmetrics:
"Chances are, if you've been to a restaurant recently, you have seen an offer on your receipt for a chance to win a cash prize if you call in to do a review over the phone. This same strategy can be applied to online reviews as well.
Offer your customers incentives for creating reviews. Local search directories allow you to share coupons and discounts on their sites. Special coding on Facebook can allow you to share special offers for fans only. You can offer a giveaway for people who send in a video review. The possibilities are endless, and the better your offer, the more reviews you're likely to receive."
There is a balance with incentives, though. They don't have to be too expensive. You don't have to offer too much for the sake of reviews. Instead, offer some additional services, for example, to get reviews.
You also must remember that you should not expect positive reviews from those who accept your incentives. After all, it's their choice to make.
While it's true that generating reviews can be significant in your success, remember that the quality of your dental practice is what matters most.
Balance your core focus between your business management and your review generation. This way, you can make sure that you are not missing on something that can make your business grow even better.
(* * *)
Want to learn more dental marketing tips? Download our latest eBook and get a comprehensive guide to know the ins and outs of getting more patients for your practice.