3 Ways to Improve Ecommerce Conversion Rate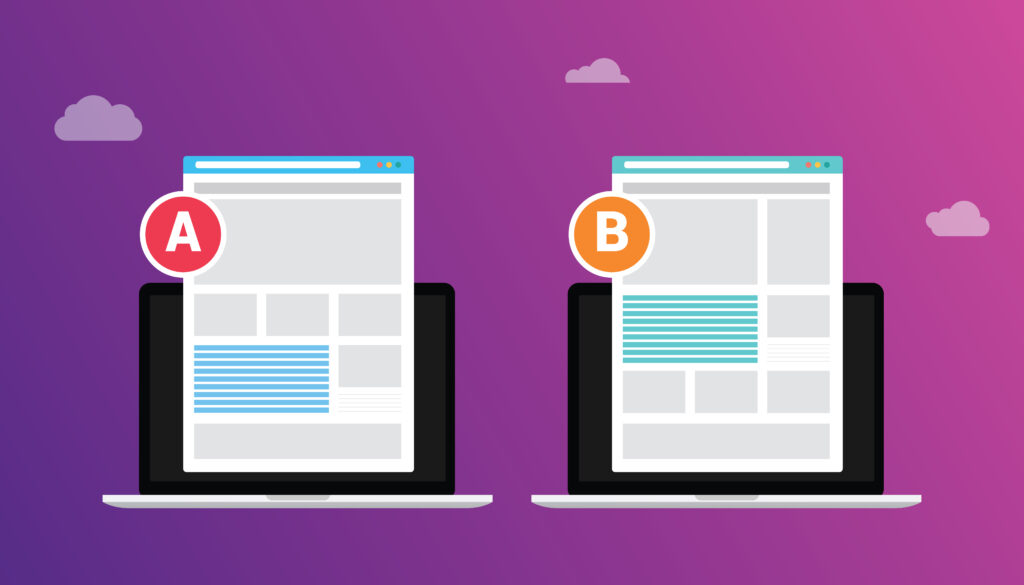 If you're running an ecommerce business, you should always be looking for ways to generate more sales from your existing traffic.

Here are three tactics that can help you improve your conversion rate significantly.
1) Improve your checkout process
Your checkout process has a significant impact on your website's conversion rate. As much as 28% of abandoned shopping carts are abandoned because of a complicated checkout process.

You'll be spending most of your time optimizing your checkout if you want to improve your conversion rate and generate more sales from your existing traffic.

There are many different factors that influence checkout conversion rate, and we can't possibly cover them in a single guide.
What we can do, however, is show you three strategies that will most likely have the biggest impact on improving conversions.

These include reducing distractions, simplifying the checkout form, and providing your customers with more payment options.

Reduce distractions
Anything on your checkout page that doesn't help shoppers complete their purchase is a distraction. If shoppers get distracted, they'll visit a different page on your website and possibly give up on making a purchase.

This means that you need to work hard to reduce or completely remove all distractions from the checkout page. These include header and footer navigational links, the search bar, promotional banners, etc.

Simplify the checkout form
Shoppers are lazy. They don't want to fill out a huge form just to buy something they like.

If you want to increase the chances of shoppers completing their purchase, you should make it as easy as possible for them to do so.

Start by simplifying your checkout form by removing any fields that aren't crucial for finalizing the transaction, such as the Salutation, Address 2, and Company Name fields.

You should also allow shoppers to simply check a box to choose to use their billing address as the shipping address for the order.

With the average ecommerce checkout form containing double the amount of fields than are actually necessary to complete a purchase, simplifying your checkout form will ensure that you'll make the shopping experience as pleasant as possible for your customers, as well as stand out among your competition.

Provide more payment options
50% of shoppers claim that they give up on an online purchase if the website they're shopping on doesn't offer their preferred payment method as a payment option.
40% of them state that they prefer to make online purchases from businesses that offer multiple payment options.

These stats should make it clear why it's important to work on providing more payment options for your customers.

If you're already accepting credit card payments, you should also consider starting to accept payments from popular digital wallets such as PayPal, Apple Pay, and Amazon Pay.

Allow shoppers to check out without creating an account
Forcing shoppers to create an account before they can complete their order is what causes 37% of all abandoned shopping carts.

We've mentioned this before, but it's worth repeating: shoppers are lazy. You need to make it as easy as possible for them to make a purchase.

You can do this by allowing shoppers to check out without creating an account.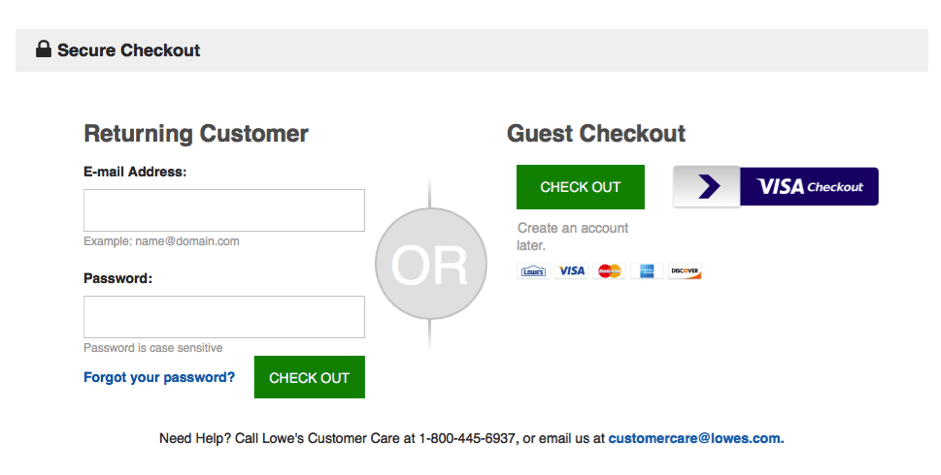 Enabling guest checkout can do wonders for improving your conversion rate. In fact, as much as 48% of retailers claim that implementing guest checkout made the biggest impact on improving their conversion rate.

Don't worry about not being able to gather data on your customers. You can always offer them the option of creating an account after they complete their purchase or create one for them automatically.
2) Use social proof
People tend to think of actions as more appropriate if they see others do them. This is a concept known as social proof.

Social proof can help you build trust more quickly and make shoppers feel confident about buying from you.

Examples of social proof include reviews and user-generated social media content.

Reviews
Product reviews are an essential part of every product page.

Shoppers read an average of seven online reviews before they buy a product. 90% of them claim that reviews influence their buying decisions.

If you want to improve your conversion rate, you should focus on getting more reviews for your products.
This shouldn't be that hard since 70% of shoppers state that they'd leave an online review if they were asked to do so.

Email your customers 30 or 60 days after their purchase and ask them to share their opinion on the product they bought.
Consider offering them a discount in exchange for leaving a review to increase the chances of customers taking the time to share their opinion.

User-generated social media content
User-generated social media content has a big impact on consumers' purchasing decisions. 79% of shoppers state that user-generated content influences their decisions about whether to buy a particular product or not.

You can incentivize your customers to create more social media content related to your brand and products by offering them special offers, prizes, or discounts.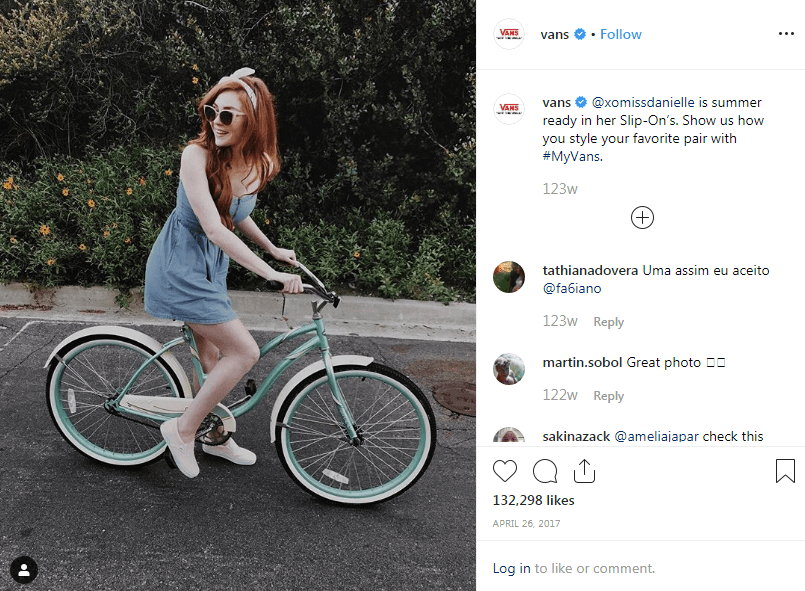 Once customers create content involving your brand, makes sure to reshare the content on your social media pages to acknowledge it and to give the content more exposure.
3) Optimize your website for mobile devices
34.5% of all ecommerce transactions are completed on mobile devices. Ignoring your mobile users can damage your conversion rate significantly.

Work on optimizing your website for mobile devices to ensure that you're able to convert as many mobile shoppers as possible.

Start by testing your website with Google's Mobile-Friendly Test Tool. It will show you the biggest mobile-friendliness issues your site is suffering from, as well as suggest possible fixes for all of them.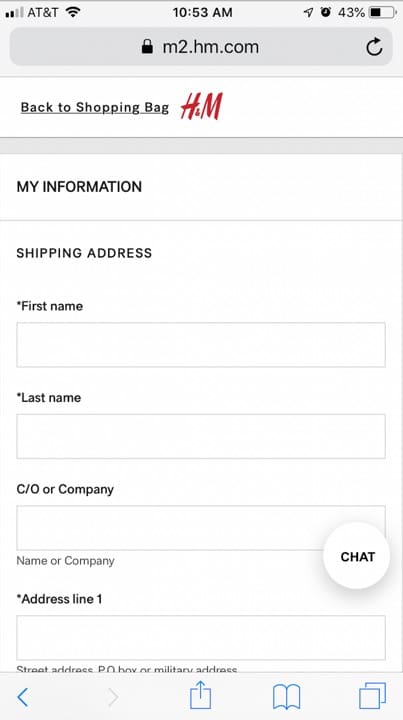 Once you fix these, focus on making your website easy to use for mobile users. Keep in mind that mobile shoppers don't have a mouse or touchpad to help them navigate your website.

Use a bigger font size, larger buttons and input boxes, as well as plenty of space between different website elements to help shoppers have an easier time navigating your website on mobile devices.

Finally, avoid using popups since they can make the mobile browsing experience very difficult.
Improve your ecommerce conversion rate
All ecommerce businesses should constantly be working on ecommerce conversion rate optimization in order to maximize the profit they can generate from their existing traffic.

The checkout process has the biggest impact on an ecommerce website's conversion rate. In order to get more conversions, businesses should work on reducing checkout distractions, simplifying the checkout form, offering more payment options, and enabling guest checkout.

Social proof is another big factor in determining how likely shoppers are to convert. You can use social proof to your advantage by displaying positive reviews on your product pages, as well as by showcasing user-generated content on social media.

With more than a third of ecommerce transactions being done on mobile devices, it's crucial that ecommerce businesses work on creating an excellent shopping experience for mobile users by fixing mobile-friendliness issues and making it easier for mobile shoppers to navigate their website.