6 Ways to Generate More Ecommerce Traffic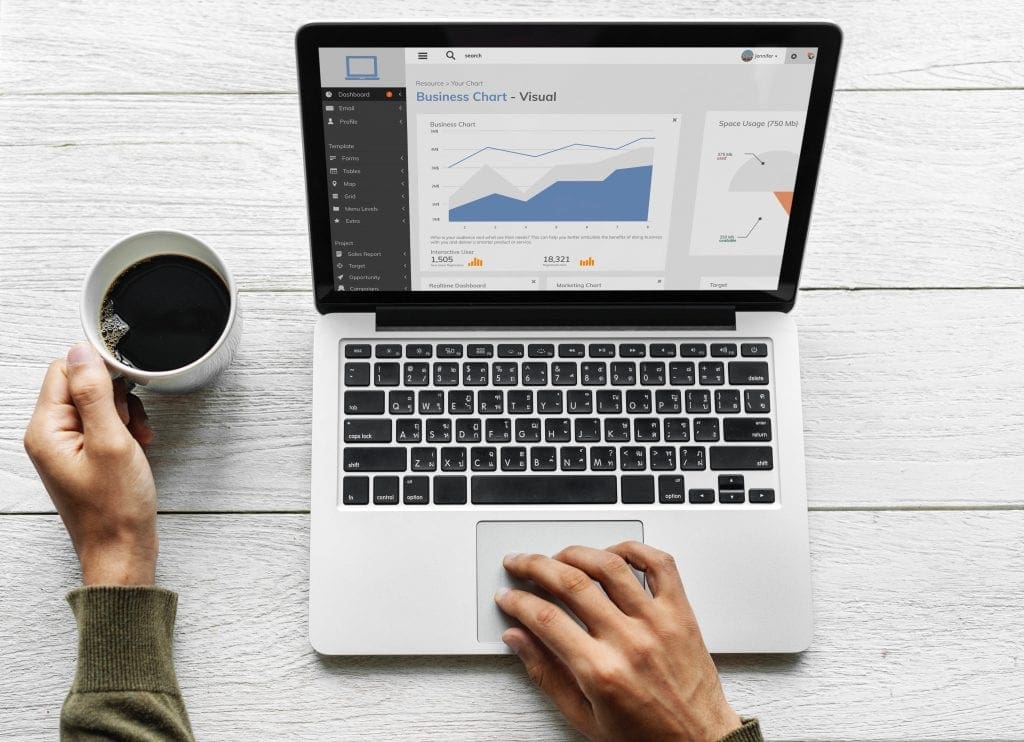 Looking to drive more traffic to your ecommerce website? You've come to the right place. We've outlined the six most popular ways you can generate more ecommerce traffic and sales below.
1) Optimize your website for search engines
Source: pixabay.com
The easiest way to start driving ecommerce traffic is to optimize your website for search engines. This will allow you to have the greatest chance of ranking high in search engine results and attracting valuable organic traffic.
Here's what you need to do to make sure that your content is optimized for search engines:
Optimize titles and meta descriptions
The titles and meta descriptions of your website pages play a crucial part in determining how well you're going to rank in search engine results. These elements also influence the click-through rate you'll be able to achieve every time a search engine displays one of your pages as a result for a search query.
When it comes to optimizing the title for any particular page, try to use your main keyword as close as possible to the beginning of the title. If you're looking to rank for some long-tail keywords as well, try adding modifiers such as "best", "guide", or "2019".
Similarly to the title, the meta description should include the main keyword as well as one or two secondary keywords. Don't try to force secondary keywords into the meta description. Instead, try to use them naturally if it's possible. If you can't include them in a natural-sounding sentence, then simply leave them out.
Use short, descriptive URLs
Your page's URL is also a ranking factor in search engines, particularly Google. The search engine giant has actually confirmed that the first few words you use in a URL can have an influence on a page's ranking (Stephan Spencer). It's also been shown that shorter URLs have an advantage over longer ones (Backlinko).
Source: backlinko.com
As with the title and the meta description, you should try to use your main keyword in the URL of the page you're looking to optimize.
Add internal links
All your pages should contain at least two internal links, preferably more. Internal links help search engines to index all of your pages faster.
They're also helpful for your website visitors since they enable them to discover other content on your website that might interest them. This helps to increase average session length and reduce bounce time, both of which can help to improve your search engine rankings.
Use keyword-rich image names and alt tags
When optimizing your website for search engines, don't forget about the images. Try to use keyword-rich image names and relevant alt tags for all the images on your website.
Since search engines can't read images (yet), adding alt tags is crucial for letting Google understand what your images contain and helping it determine if one or more of your images are relevant to a particular search query.
2) Create content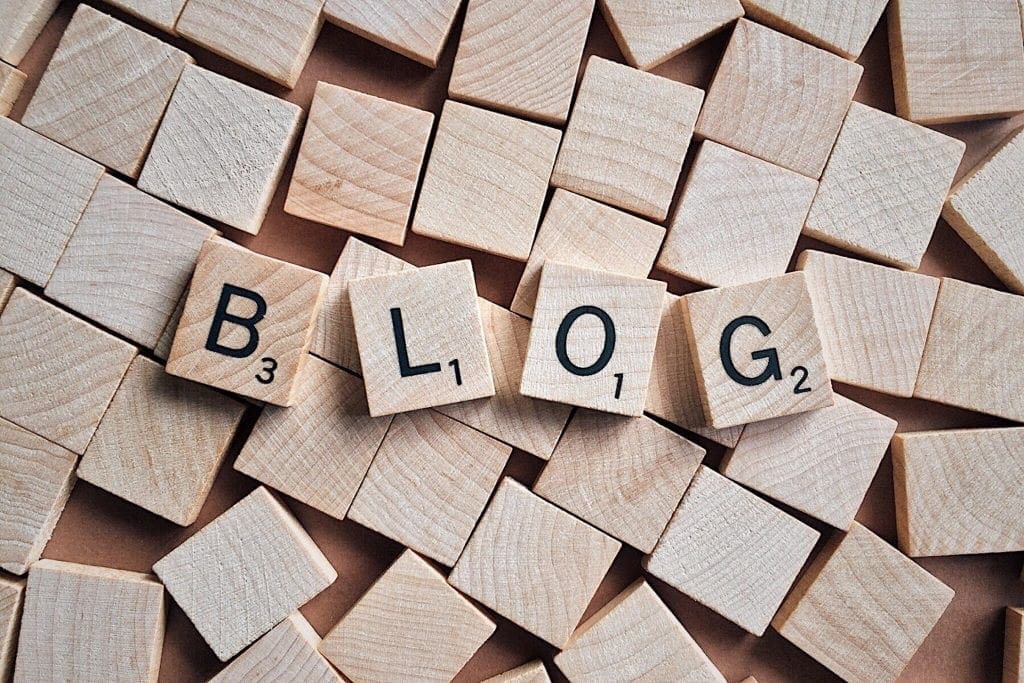 Source: pexels.com
The Internet is used primarily to consume content. If you're looking to generate more ecommerce traffic, one of the best things you can do is to start creating content.
In general, any content you produce should either educate or entertain your audience. It should also preferably be in-depth and highly-researched, as well as relevant to your target audience.
Don't focus on trying to sell your products with the content you produce. Instead, try to genuinely help your target audience by creating content based around their specific needs and pain points.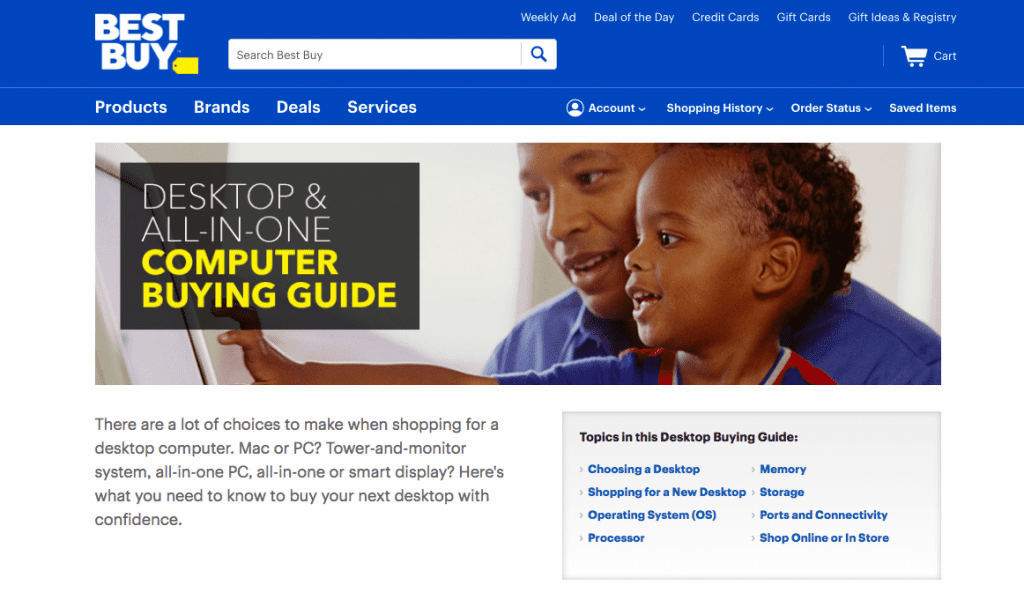 Source: bestbuy.com
This will allow you to develop a more meaningful relationship with your audience, as well as enable you to raise brand awareness and establish your brand as a thought leader in your industry.
What type of content you're going to create will depend highly on your industry, products, and budget. You also need to consider how your audience prefers to consume content. It would be pointless to focus on writing blog posts if your audience consumes most of their content in video format.
A few of the most popular content formats you'll want to consider include:
Blog posts
Podcasts
Videos
Ebooks
Infographics
Once you create a particular piece of content, you can also repurpose it by converting it to a different format. For example, your latest blog post could be used as a script for your next video, while your video could be converted into a podcast episode.
3) Take advantage of social media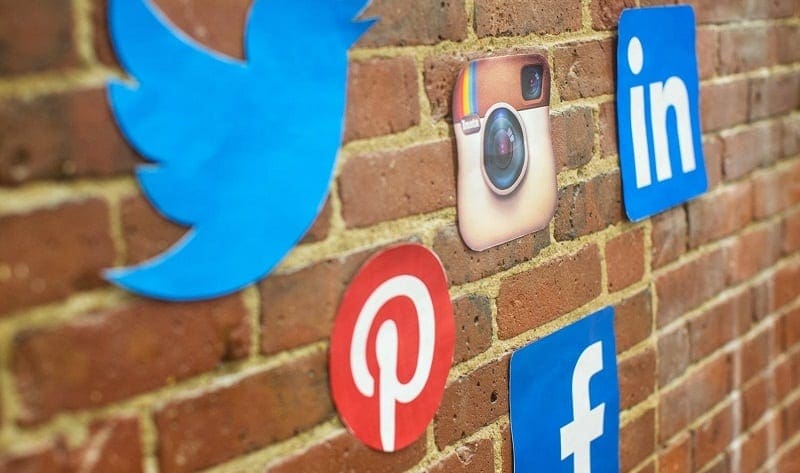 Source: digitalinformationworld.com
As an ecommerce business in today's age, it's almost impossible for you to be successful without establishing a presence on social media. Platforms such as Facebook, Instagram, Pinterest, and Twitter enable you to communicate with your customers directly and build a more meaningful relationship with them.
With that said, you don't need to be on every social media platform in existence. Focus on a few social networks where your target audience spends most of their time.
Try to post at least once a day to keep your brand top of mind. Test out different types of content to find out what kind of content produces the most engagement.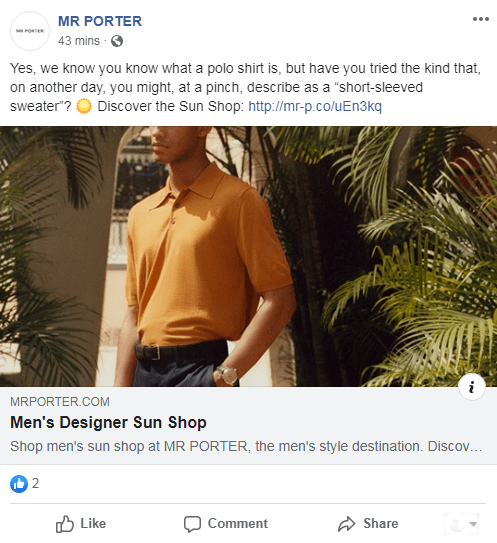 Source: facebook.com
Don't focus your social media activity on directly promoting your products but rather try to educate or entertain your audience. Use the 80/20 rule (Wikipedia) and dedicate 80% of your social media posts to educating or entertaining your followers, with the remaining 20% being focused on promoting your products.
4) Engage in influencer marketing
Source: pexels.com
Influencer marketing generates $7.65 for every $1 invested, making its average ROI 11 times higher (TapInfluence) compared to other marketing methods. It's currently one of the most popular methods of generating ecommerce traffic and improving brand awareness for ecommerce businesses.
Collaborating with the right influencers will allow you to grow your social media following, get more exposure for your brand and products, as well as drive more ecommerce traffic and generate sales. Content produced by influencers you collaborate with can also be repurposed by using it on your website or social media pages.
Source: instagram.com
If you want your next influencer collaboration to be a success, it's crucial that you find influencers that have a highly-engaged audience and that fit your brand's image.
Pay special attention to influencers' engagement rate – an influencer with 10,000 followers and a 20% engagement rate will provide you with more value than an influencer with 100,000 followers and a 1% engagement rate.
Once you find influencers that are a good fit for your brand, reach out to them and try to set up a collaboration. Most influencers will be happy to promote your brand in exchange for a free product. You should be aware of, however, that more popular influencers might also ask for monetary compensation.
5) Send automated email campaigns
Source: automizy.com
Sending automated email campaigns is one of the most effective forms of marketing you can use to drive more ecommerce traffic and sales for your busienss. In fact, it's been shown that email marketing generates $44 for every $1 spent (Campaign Monitor), with 7% of all ecommerce purchases being completed as a result of email marketing (Shopify).
As an ecommerce business, you should strive to send the following types of automated emails to your customers:
Order confirmation emails
Most of your customers will open the order confirmation email to make sure that you got every aspect of their order down correctly. This makes order confirmation emails a perfect opportunity to try to upsell or cross-sell products to your customers.
Welcome emails
You can use the welcome email to introduce shoppers to your brand, point them to your social media pages, or direct them to relevant content on your website that might be of interest to them.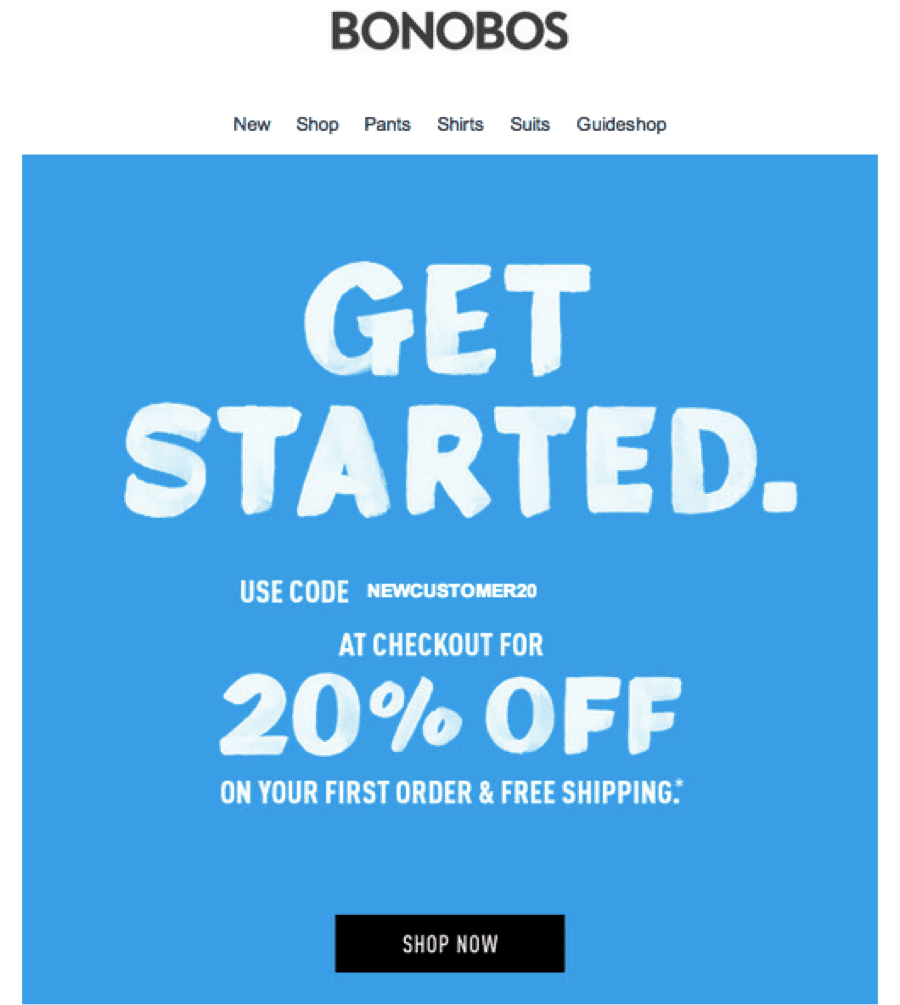 Educational emails
Sending your customers emails that focus on educating them on topics that interest them is an excellent way to keep nurturing your customers and develop a deeper relationship with them.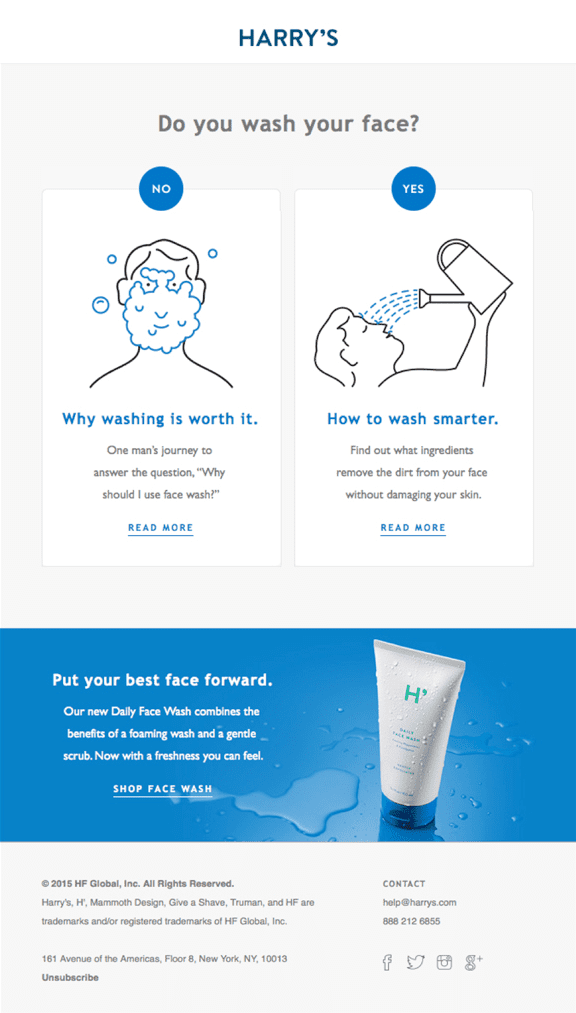 Abandoned cart emails
As much as 69.57% of all online shopping carts are abandoned (Baymard). You can get back some of these orders by sending a series of abandoned cart emails to your customers, reminding them what they left behind and offering them a discount to entice them to complete their purchase.
Re-engagement emails
You can use re-engagement emails to try to engage customers that haven't shopped with you for a while. Most re-engagement emails use a discount code to get customers to make another order. These types of emails are also a great opportunity to find out what might be keeping customers from buying from you.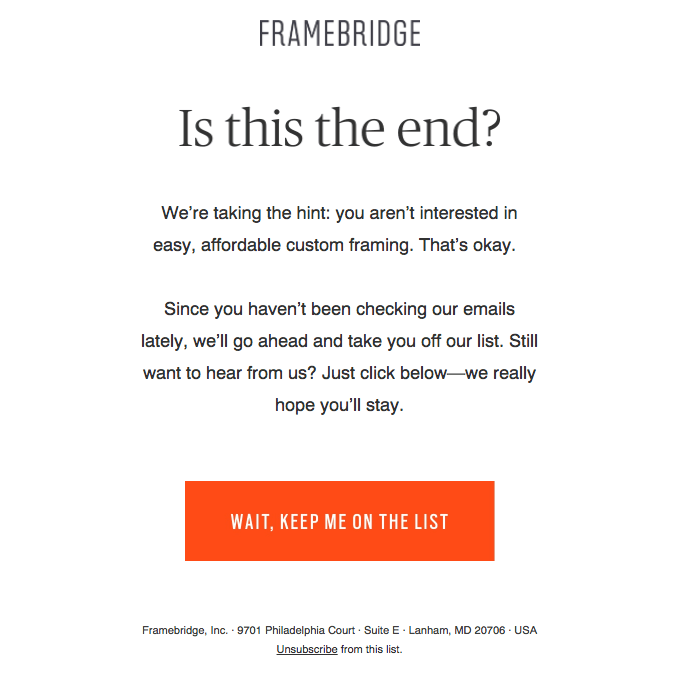 6) Use PPC ads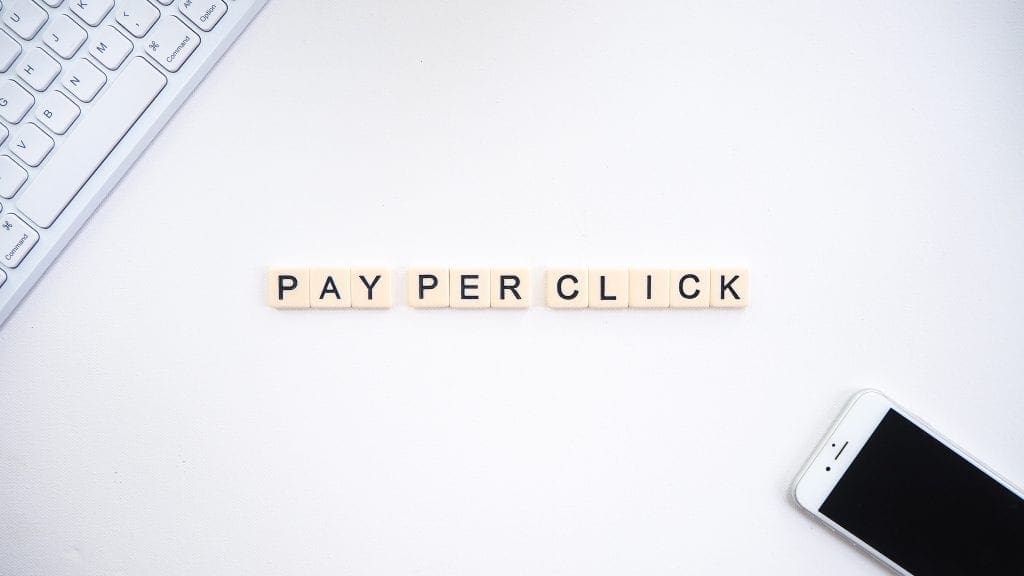 Source: pexels.com
We've left this one for last since it usually requires a greater investment than the other methods outlined above. If you have the budget for it, PPC (Pay-Per-Click) advertising is one of the fastest ways to generate more ecommerce traffic for your business.
The two biggest advertising platforms you should consider include Google Ads and Amazon Advertising. While most ecommerce advertisers focus on these two platforms, you might also want to experiment with Bing Ads.
Before you start advertising, make sure to set up ecommerce tracking properly. Here's how you can do it in Google Analytics.
Drive more traffic to your ecommerce website
Are you using the six methods outlined above to drive more ecommerce traffic? Which method have you found to be the most effective for your business? Let us know in the comments.