[Infographic] 32 Steps to Rank Higher on Google Maps for Your Small Business
When you search a term on Google or any other search engine, you instantly get two kinds of results: free and paid.
In either case how does Google decide whom to show on the very top, whom on the bottom and how to arrange the websites in its results? The main Google's principle is "Focus on the user and everything else will follow."
Google arranges results in searches it shows according to how relevant and useful it thinks they are.
To determine relevancy, usefulness, ease of use and overall user experience, Google uses many ranking factors.
For example, how quickly does a website load? Websites that load quickly are more likely to provide a better user experience, because users hate to wait, especially today and especially on the Internet.





Does a website have pages with simple, clear and descriptive meta titles? Great websites have great structure and are very convenient to use.
While there are a lot of factors to consider and many things to do, most of them you can do yourself or have your assistant do them.
With the help of local SEO experts we have created the below infographic with 32 steps you must take if you want to rank higher for your local small business.
Want to share this infographic on your site? Just copy the code below!
Source: 99MediaLab.com.


Want to share this infographic on your site? Just copy the code below!
Source: 99MediaLab.com.

32 Steps to Include in your local SEO checklist roadmap:
[wpanchor id="desktop-website"]Well-designed desktop website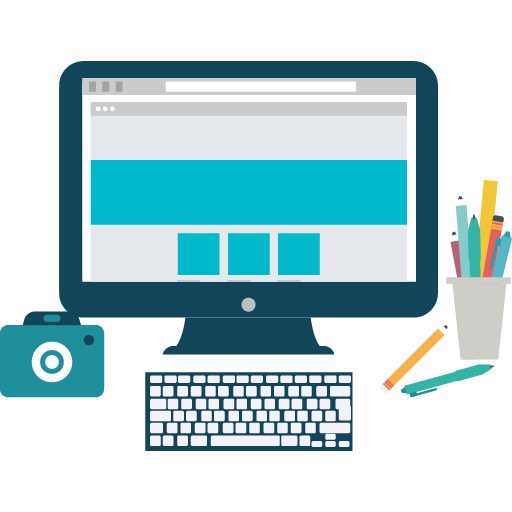 Any local SEO checklist must start with the right website. In order for your website to rank well on search engines, you need for all your website visitors to have a great experience with your website.
While it is true that the number of mobile users is growing all the time, a significant number of Internet users still access the web from their computers and you need to make sure that your website looks good and is convenient to use on relatively big laptop and desktop screens.
Mobile first is a very popular strategy for building a website today. According to this strategy, you build a mobile website first and then scale it up. This strategy assumes that if a text is easy to read on a mobile device, then there should be no issues it on laptops and desktops.
However, even if you are using this strategy, don't ignore the general principles of website design and make sure that your website looks great on a desktop too, especially if you are dealing with older and senior citizen demographic.
Make sure to also check out our infographic on 50 features every website must have to be successful.
[wpanchor id="mobile-responsive-website"]Mobile Responsive Website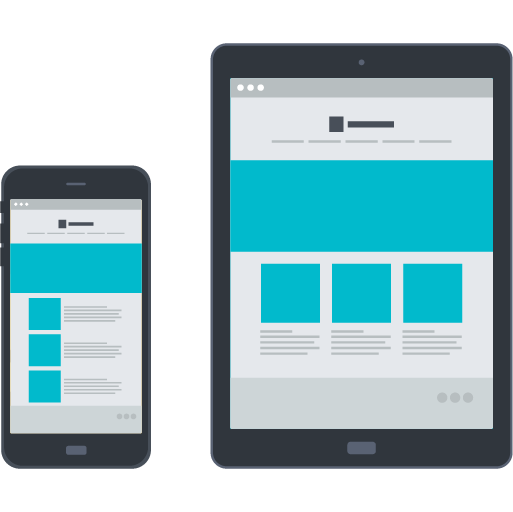 Internet usage on mobile devices exceeded Internet usage on desktops in early 2014. Today the number of mobile-only users keeps growing and the number of desktop-only users keeps going down. Most people access the Internet both on desktops and mobile devices.
This means that having a mobile-responsive website is not optional, but a must, especially if you are in a service business. More and more prospects are looking for information about businesses on the go on their phones.
Because of this, you want to make sure that your website is fully mobile responsive, is easy to read and navigate on a small screen and gives someone in a rush enough information about you and enough reasons to choose you over your competition.
This will help users spend more time on your website and have a better experience, both of which are extremely important factors that search engines are looking for.
Be sure to check out our small business website design service which includes mobile responsive and all SEO integration.
[wpanchor id="blog-integration"]Blog integration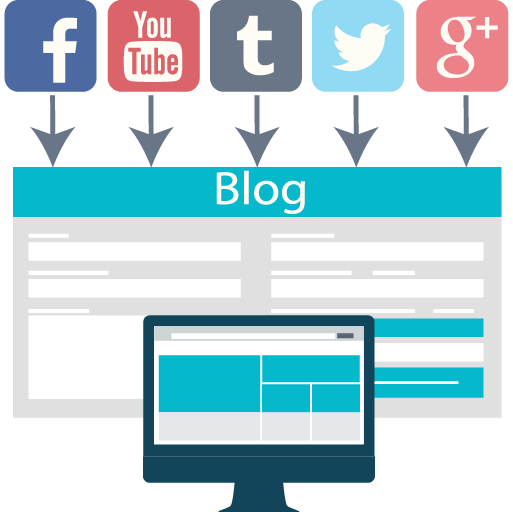 Search engines absolutely love blogs because blogs offer fresh, relevant, timely and unique content. Most likely pages on your website don't change too often and that's where the blog comes into place.
To the search engines often updated pages mean that your business is doing well and is looking to serve its customers better. This is why you want to have a blog to provide your customers with most relevant and fresh content. One of the ways to have such content is to develop a marketing plan and update your website with new promotions and offers. You can also be answering most popular questions from your customers on your blog.
Blogs also provide you with a number of opportunities to get links to your website. If you position yourself as an expert in your industry, people will link to your articles and opinions.
You can also do interviews on your blog and invite guest experts. This can also raise the popularity of your blog, which, in turn, will make your website more popular, too.
[wpanchor id="business-address-phone"]Business address and phone number in the header and footer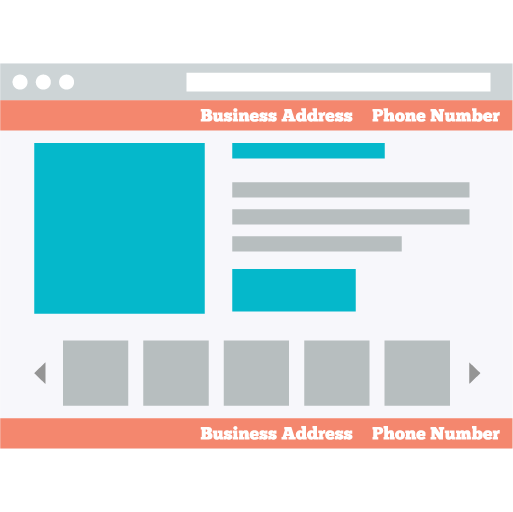 A lot of business owners get so excited about their website that they forget why they need to have a website in the first place. One of the reasons why you need a website is so that your current customers and prospects can find you easily. This is why you want to have your business address both in the header and in the footer of your website.
You want to have your address and phone number in the header because you will have customers who will look you up only because they forgot your address or phone number.
At the same time, you have prospects visiting your website who have never done business with you before. Prospects are more likely to spend some time on the website, read about you, and scroll down for more information.
You want to make the experience of dealing with you as easy as possible. You do not want someone to scroll up and down when not necessary. This is why you also need your address and phone in the footer.
Having your business information in the header and footer will make visitor experience better and will tell the search engines that you care about your visitors.
[wpanchor id="customer-reviews"]Customer reviews and testimonials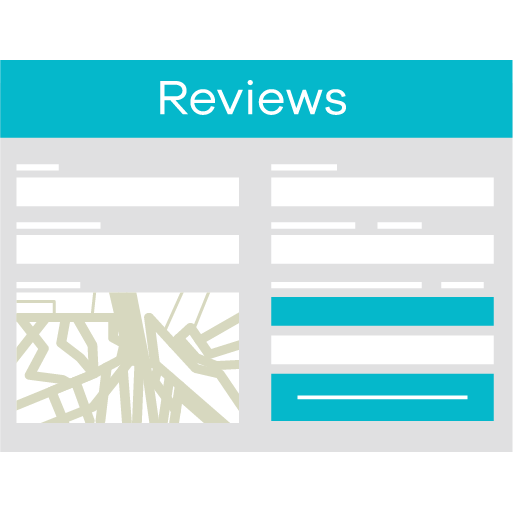 As you probably very well know, small businesses can prosper or die thanks to word of mouth. Reviews and testimonials play the role of the word of mouth on the internet.
This is why it is really important to have them everywhere: on your website, on Facebook, on Google, on Yelp and any other social networks and ranking websites, you may be using.
If you are wondering whether people do read reviews, research shows that the answer is a definite yes. Not only do your prospects pay attention to them, search engines also notice reviews.
Your position in search results depends on how many reviews you have, how different they look and what websites they are posted on.
[wpanchor id="contact-page"]Contact page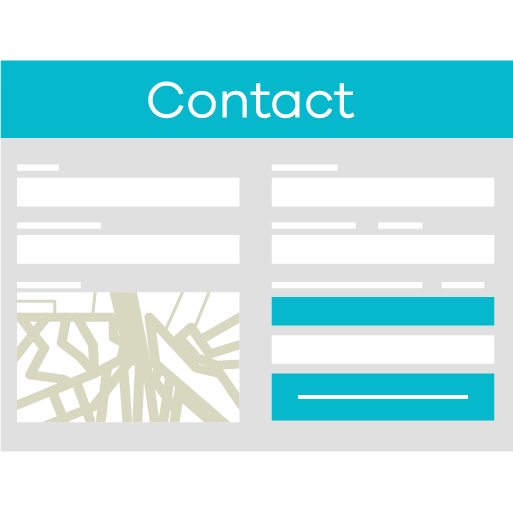 Putting up a website today is easier than ever, which makes it easier to start and promote a legitimate business, but it also makes it easier for con artists to try and scam people on the Internet. Having a contact page with your full information, physical address, phone number, business hours, directions on how to get to your business tells both visitors of your website and search engines that you are not a scam artist trying to hide behind a website, but a legitimate business that has nothing to hide.
If you want to see an example of a contact page done well, check the contact pages of the major New York Museums such as the American Museum of Natural History contact page. They post their hours, address, maps, directions, tips and a lot of information useful for their visitors.
[wpanchor id="redirect-non-www"]Redirect non-www to www and vice-versa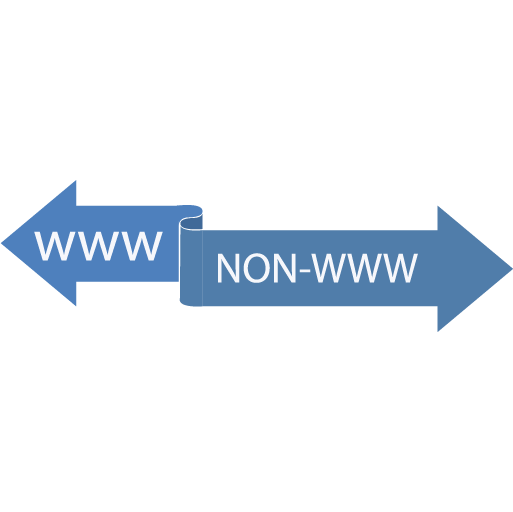 A lot of people are used to typing "www" in front of websites that they are visiting. At the same time, there are people who never put "www" in front of website addresses when typing a URL in their browser.
You want to make sure that both types of people end up on your website. The last thing you want happening is a "not found" message on the screen of someone who is looking for you simply because they didn't type www in front of the name of your website.
Doing so is really easy: simply add a non-www to www redirect or vice versa. This way everyone will be able to easily find your website. This will also ensure that Google does not penalize your site for duplicate content if the home page loads on both the versions. So make sure to choose a preferred version and then redirect the other to the preferred version.
[wpanchor id="keyword-research"]Keyword research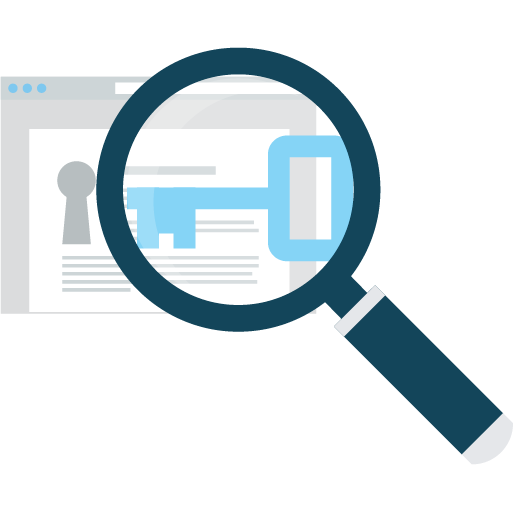 The Internet gives you a unique opportunity to attract prospects who have never heard about you before. The beauty of having high rankings with search engines is that you get in front of people who are looking for information about you or businesses like yours on autopilot, 24/7/365.
One of the things you need to do to make sure that people can find you is optimize your website for relevant keywords.
There are several ways to do this. You can use this guide on keyword research.
[wpanchor id="unique-content"]Content – Have unique, original and high-quality content on all the pages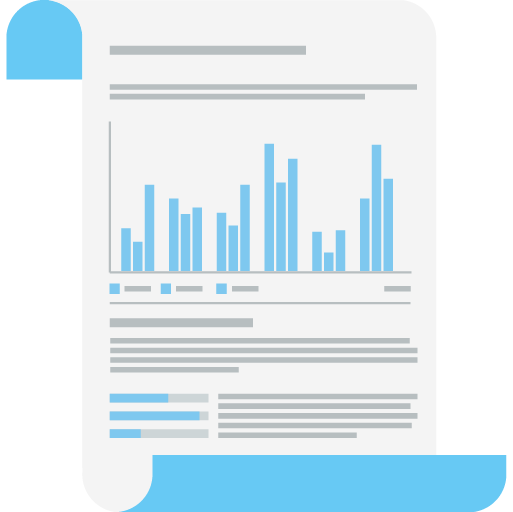 Search engines today have extremely sophisticated algorithms and tools to rank websites. Search engines want to see original and unique content on your website. This is why you can't simply copy something from another website. Search engines will see it and may punish you for it.
Do your best to create unique, original content.
It is easier than you think: simply write about the things that you know about and that matter to your customers. If writing is hard for you, imagine talking to your customers. What questions do your customers have about your business and your industry? What would you say if you were asked to describe how you are different from your competition?
[wpanchor id="keyword-mapping"]Map keywords with different pages
The next step after keyword research is mapping your keywords. You can do so by creating a spreadsheet with the following columns: page, URL, primary keyword, 2nd keyword, 3rd keyword, total searches.
The goal of this spreadsheet is very simple: you want to optimize different pages for different keywords, so that when your prospects look for these keywords on Google or any other search engines, your relevant pages will come up.
The process of keyword mapping is very simple: look at different pages of your website and decide what questions this page answers and why it exists in the first place. Each page of your website exists for a unique reason; otherwise, it would be a part of another page.
[wpanchor id="clean-urls"]Clean URL for every page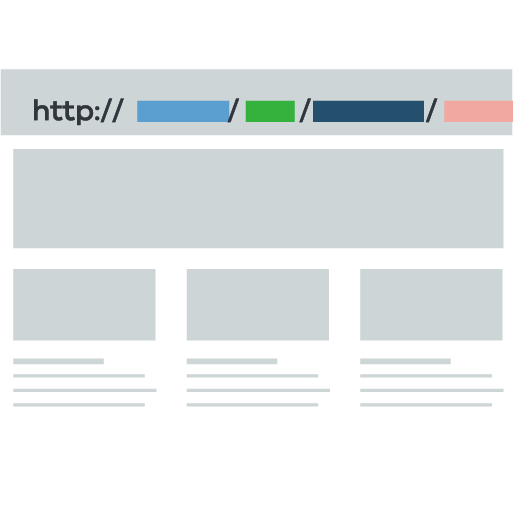 Google and other search engines like websites with clean URLs.
An example of a clean URL is www.99medialab.com/local-seo
An example of a URL that you want to avoid is www.website.com/index.php?page=2343sssaweess
Clean URLs are easy to remember for humans, which means that they make your website easier to use and browse.
They look better and are easier to link to. They help cut down on confusion, mistakes, and typos because they make it very clear what is going on with a page.
[wpanchor id="unique-meta-title"]Unique Meta Titles for every page using keywords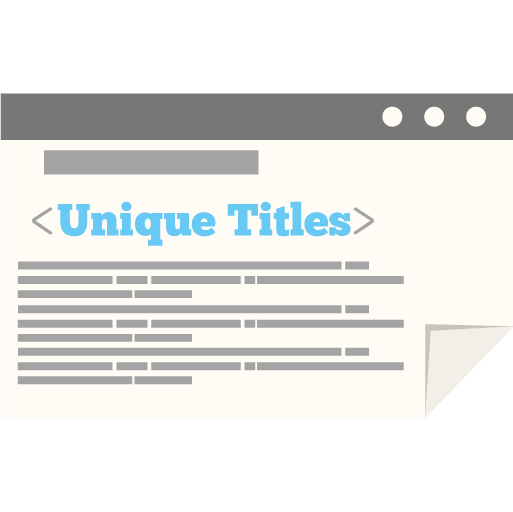 Page meta titles are one of the important elements that search engines use to determine what type of business or service you are.
Their logic is simple: if a web page is about plumbing, it will probably have plumbing in its title. This is why you want to make sure that after you do your keyword research and map keywords with different pages you insert the keywords into page meta titles in such a way that it makes sense. If you are looking to rank higher for "Fredericksburg website design" then your page's title should have that term somewhere in the beginning.
It is also important to give a unique title to every page. Even if the pages are similar and talk about similar things, come up with slightly different titles for them, so that search engines can tell the difference between different pages.
[wpanchor id="unique-meta-description"]Unique meta description for every page using keywords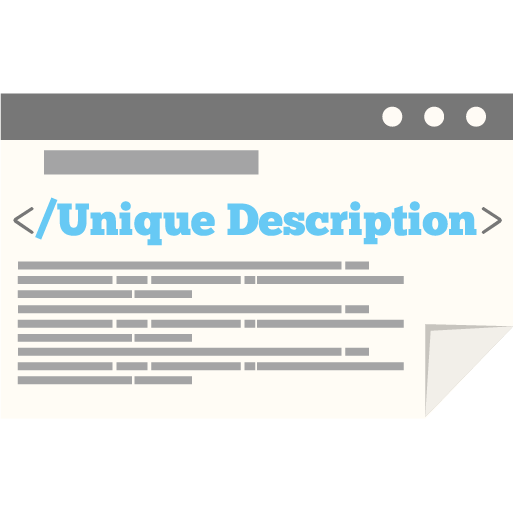 Next item that search engine look at when deciding how to rank a page is a page meta description. If you page is ranked, page meta description is what is going to appear in a search engine right after the page meta title.
This is why you want to have clear and easy to understand page descriptions. When a visitor sees a record of you in the search engine they will first see page or website title and then click on your link or not based on what you say in the page description.
Just as with page titles, you want to make them unique and use page keywords in them to make it easier for search engines to understand what the pages are about.
[wpanchor id="heading-tags"]Heading tags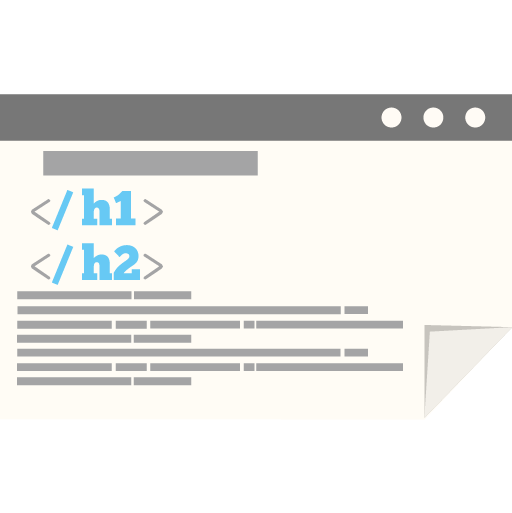 A bounce rate is the percentage of visitors of a website who navigate away from the site after viewing only one page.
Here's how search engines think: they think that if a search engine user finds what they are looking for, they are not coming back to a search engine to look for other pages. They will spend some time on a page, read through it and get the information they are looking for.
This is why it is very important to have your pages clearly structured. A lot of people today don't read. They skim. You want to have small paragraphs with heading tags that summarize what paragraphs are about.
This way once someone arrives at a page on your website they can quickly glance through it to see what the page is talking about.
Search engines also look at heading tags to determine what a page is about. You want your heading tags to contain some keywords, too.
[wpanchor id="alt-tags"]Alt tags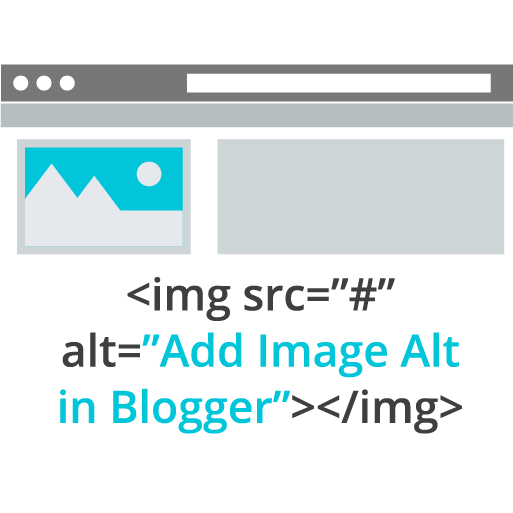 Alt tag is a term that is used to describe the Alt attribute within the IMG tag. Every time you use an image on a page, you use an IMG tag. Alt tags provide text information for images if a visitor of your website for some reason can't view the images.
Here's why alt tags are important: search engines can scan and recognize text, but they can't recognize what your images are about.
Having alt tags helps search engines see that the images that you have on the pages of your website are relevant to the text, the keywords and the information that you provide on your website.
[wpanchor id="schema-integration"]Schema.org integration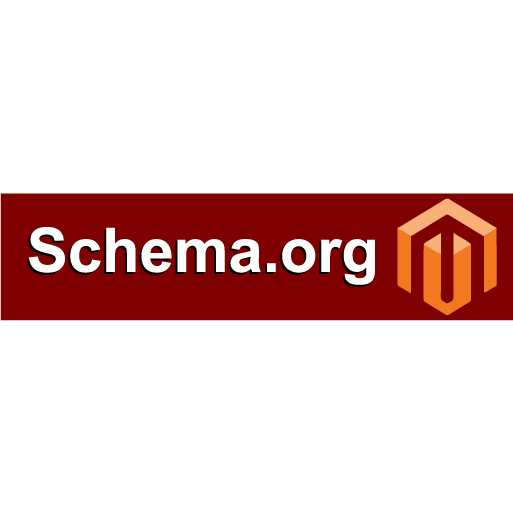 Schema.org is a collaboration project between Google, Bing, Yahoo and the largest Russian search engine Yandex. The goal of the project is to create and support a common set of markup terms and tools used to structure data on web pages.
For example, Google officially supports schema types that identify reviews, products, events, people, recipes, video, and brands.
Integrating your website with schema.org means making your website extremely friendly to search engines. For a small business its very important to integrate schema.org snippet at least for their business name, physical address, phone number.
[wpanchor id="internal-links"]Internal linking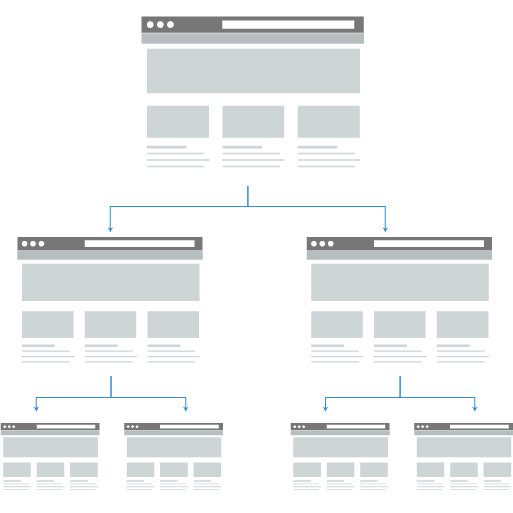 A great user experience on a website is when someone finds useful information and then can click on a link to get more useful or relevant information. For example, someone may read about your restaurant and then click on a link to the page that has driving directions to your restaurant.
In technical terms, this means that pages of a website need to be linked to each other. A website that ranks well on search engines needs to be well structured. There should be no broken links or links to pages that do not exist. At the same time, pages need to have links to them on the other pages. That's one of the criterion search engines use to determine how useful a page is.
[wpanchor id="facebook-page"]Facebook business page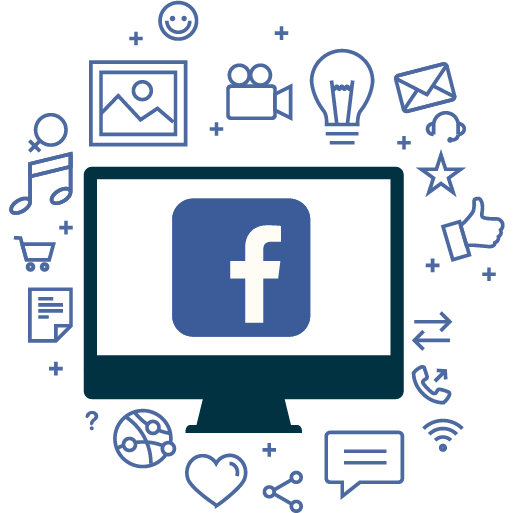 In the pre-Internet days, customers used to judge a business by how many people knew about it and were talking about it. If all your friends were to talk about a certain restaurant, you'd trust that restaurant more even if you have never visited it.
Exactly the same thing is happening today on the Internet. The only difference is that instead of people it's web pages and websites that talk about you.
Today Facebook is the biggest social network in the world. There are over 1.65 billion monthly active Facebook users worldwide. Over 4.5 billion likes are generated daily. In March of 2016 1.09 billion people were logging into Facebook daily.
This is why Facebook has a lot of authority in the eyes of search engines. Similarly to listing your physical address on your website, having a Facebook business page adds credibility to your business and your website and shows to search engines, your customers, and your prospects that you are a legitimate business that has nothing to hide.
[wpanchor id="NAP-facebook"]Add physical address on your Facebook page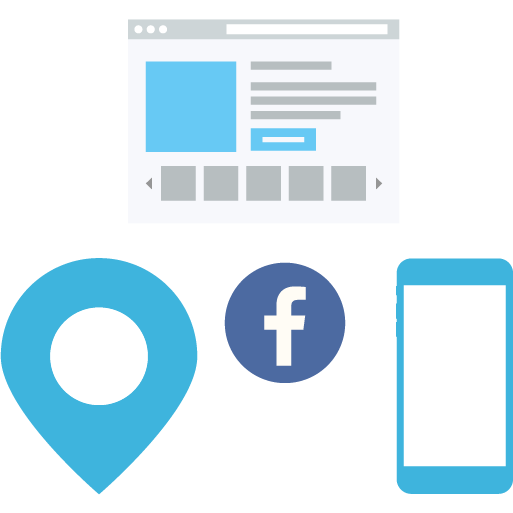 Adding physical address on your website and all your pages on social media does a few things.
First, as we've discussed talking about other steps on this map, it adds credibility to your business. It shows that you are not hiding from your prospects and customers.
Second, adding physical address makes it easier for your customers to find your store or place of business.
Third, a physical address is yet another unique identifier that tells search engines that a page belongs to you. There may be several businesses that have similar names. It is highly unlikely that there are several different businesses with similar names located at the same physical address.
[wpanchor id="claim-Google-places"]Google Places page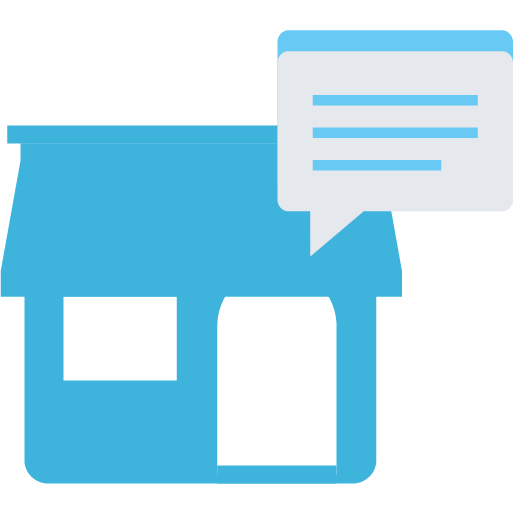 Google Places page is similar to a Facebook business listing. It's a listing of your business on Google.
Obviously, one of the places Google looks at to determine your page rank is Google. Having a listing on Google Places, a page with Google+ will help increase your credibility in the eyes of Google.
Your Google Places page will appear on Google for free when and if people are searching for you. You'll stand out when people are looking for you both on Google Search and Google Maps.
A listing in Google search results has a name of your page and a short description of what the page is about. A Google Place page occupies a much bigger portion of the search results screen giving you a lot of visibility for free.
[wpanchor id="correct-address-Google-places"]Address on Google places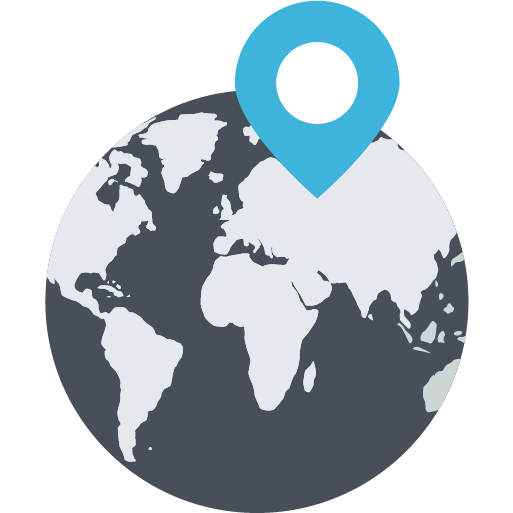 You should list your address on Google places, just like you should do it one your website, Facebook business page, and Yelp business page.
Your address on Google Places will bring up your business on a map. A snippet of a map is going to show up in search results when someone is looking for you using Google Search. Your business will also appear on Google Maps and show up when someone is looking at a map of your area.
The address will help search engines to identify your business, customers to find you and add credibility to your business.
[wpanchor id="website-google-places"]Website on Google places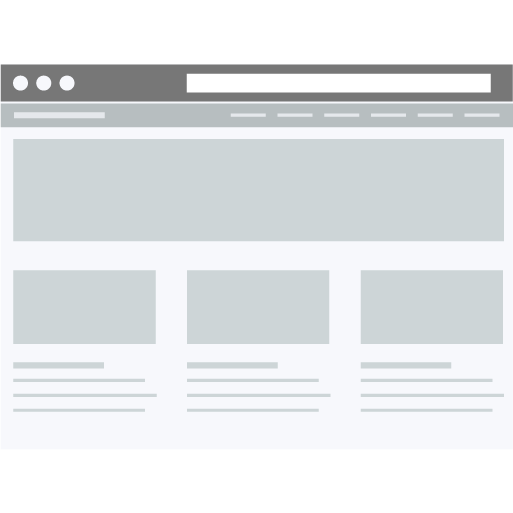 When you add your website to Google places it will appear in the information both in Google Search and Google Maps. By having your website in Google Places you give your prospects another chance to find about you, click on your link and visit your site.
Best of all, this chance is free, is appears in addition to regular search results and on Google Maps.  Therefore, not using this chance is not a smart idea. Setting up your Google Places page only takes a few minutes, yet can bring you a lot of new customers.
[wpanchor id="correct-business-categories"]Categories on Google places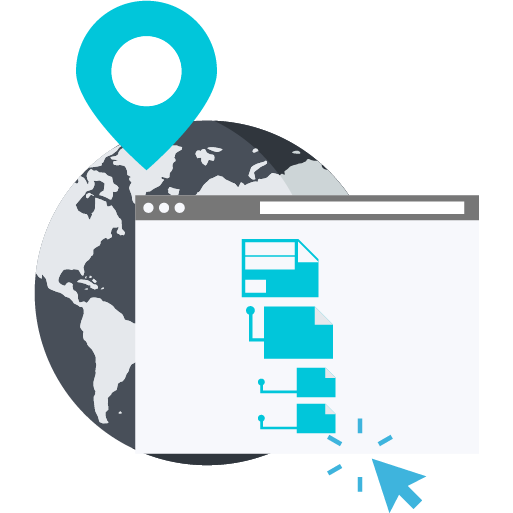 Adding a category to your business on Google Places helps Google determine what your business is about. Use as many categories as possible from the list Google is going to provide you. This will help avoid confusion as to when and who to show your business page to. Choose categories that are as specific as possible. Do not use categories that describe businesses located nearby. Listings on Google places are regularly reviewed by Google employees. They are not simply categorized by robots. Also, any Google user can file a complaint about a Google Places page. This is not a place to do anything shady. Be very clear, upfront and transparent.
[wpanchor id="business-images-google-places"]Pictures and images on Google places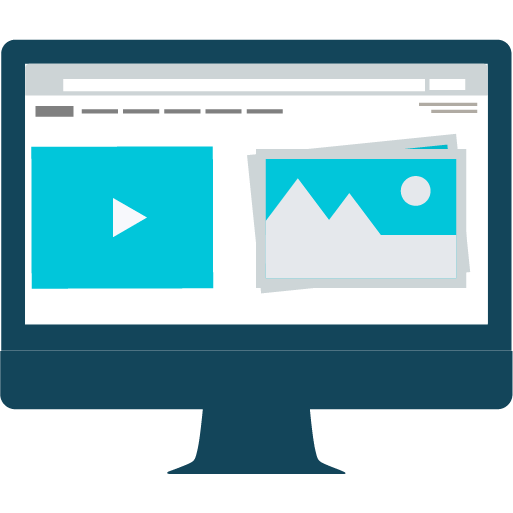 A page on Google Places lets you add pictures and images of your business. Remember that on Google you are dealing with prospects that have a burning interest right now in what you have to offer. Adding pictures and images is yet another tool you have in your arsenal to captivate the attention of these visitors, tell them more about your business and convince them to become a customer.
If you don't have good pictures, it makes sense in taking some pictures of your business or the work you do. Think about the things that are most attractive about your business. Does your storefront look new and inviting? Do you have friendly and helpful employees? Are you proud of your menu? You can put all these pictures on Google Places and they will appear for free when someone is looking for you on Google.
[wpanchor id="business-intro-google-places"]Introduction or About us on Google places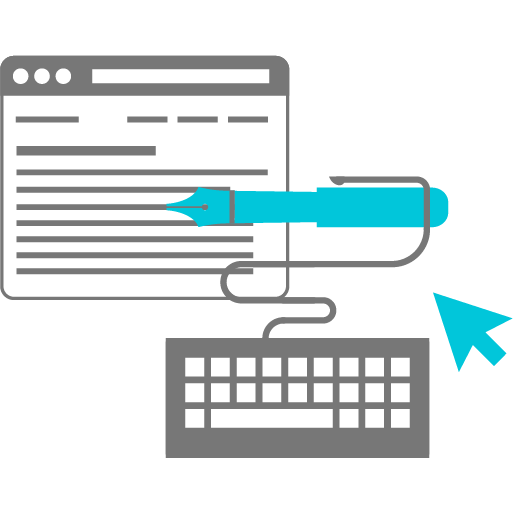 In regular Google Search results all you can get is a link to your page that is your page title and a short description. You can optimize you pages for different keywords and create different descriptions, but you don't really control what shows up and when.
On Google Places, you can have a captivating introduction or a story about your business that you can't fit into a description of your pages in regular search results.
Think about this introduction as an elevator pitch about your business. What would you say to someone about you if you only had 30 seconds? Put this information into the introduction section on Google Places.
[wpanchor id="business-hours-google-places"]Business hours on Google places
Listing your business hours may seem like a tiny detail, but it's a very important detail. Google will show your business hours and a message "Open now," "Closed," or "Closing soon" right next to it.
A lot of your current customers may go on Google and look specifically for you just to see what your business hours are. This is extremely important around holidays such as Independence Day, Thanksgiving, Christmas and New Year's Day.
Make sure to double-check that your hours are entered properly. If you suddenly start experiencing a lower number of customers around your opening and/or closing hours, make sure to check your business listings on Facebook, Google, and Yelp.
You can make a note on all those pages several days before a major holiday to make sure that your customers know that you are open. The last thing you want is for your customers to think that you are closed when you are actually open.
[wpanchor id="claim-yelp-business-page"]Yelp Business Page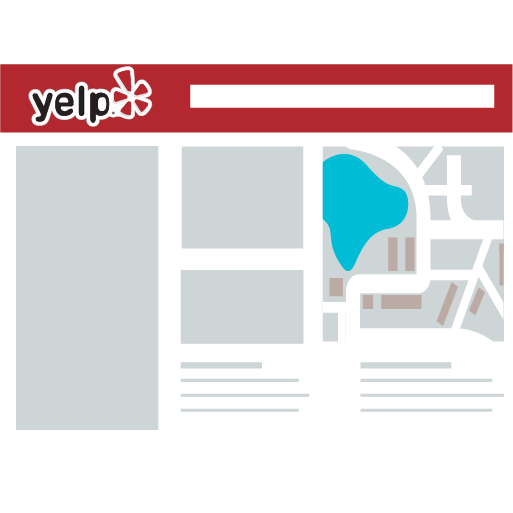 Yelp is a website and that publishes reviews about local businesses. The reviews are crowd-sourced, meaning that it's your regular customers who are writing them for free because they want to share their experiences, good and bad.
Customers also have an opportunity to upload pictures of your business on Yelp.com
Yelp visitors can search for businesses in a certain area and sort businesses by price, rank or distance.
Having a high number of positive reviews on Yelp is similar to positive word of mouth and can definitely help you attract new prospects for free.
While you can advertise on Yelp similarly to the way you can do it on Google and Facebook, Yelp has been known to manipulate and block unbiased Yelp reviews in order to get advertisers to increase ad spending.
[wpanchor id="claim-other-local-pages"]Other local directories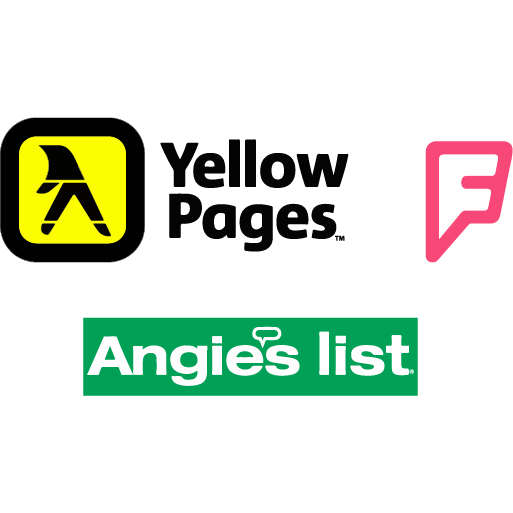 In addition to Facebook, Google and Yelp you may have other directories that are popular in your area. Having listings in them is also a smart idea. Some service businesses, for example, get a lot of business by having a listing with Angieslist.com
Examples of local directories include Local.com, Whitepages.com, and others.
You may also have local bloggers, local newspapers and community websites that are popular among the residents and visitors of your area. Having a listing there is a great idea, too. Don't think that you only need to stick to major websites. Sometimes a smaller local directory can bring you more customers than a national website
[wpanchor id="get-google-reviews"]Get reviews on Google places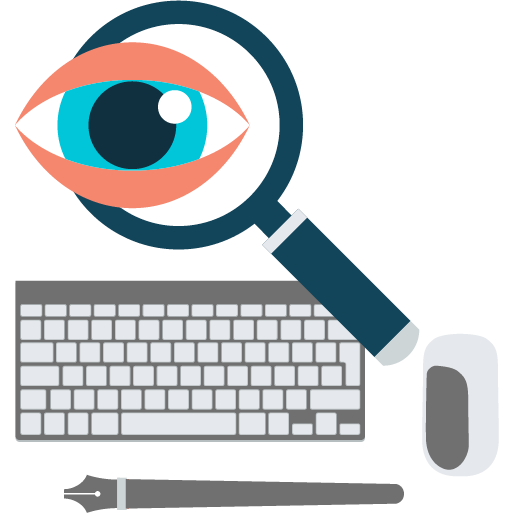 In addition to providing information about your business, Google Places has an option to leave a review about your business. You can stimulate the reviews by asking your prior customers to leave a review for your business.
Some businesses get really creative about this and give out and/or send postcards to their customers asking them to leave a review.
The solution to getting reviews is very simple: you should be asking for them.
A lot of business owners think that if they are doing a good job people will be leaving reviews by themselves. Truth is, most of your customers are probably really busy. They have information coming at them all the time from everywhere. If you want them to do something for you, you need to ask for it.
[wpanchor id="respond-reviews"]Respond to reviews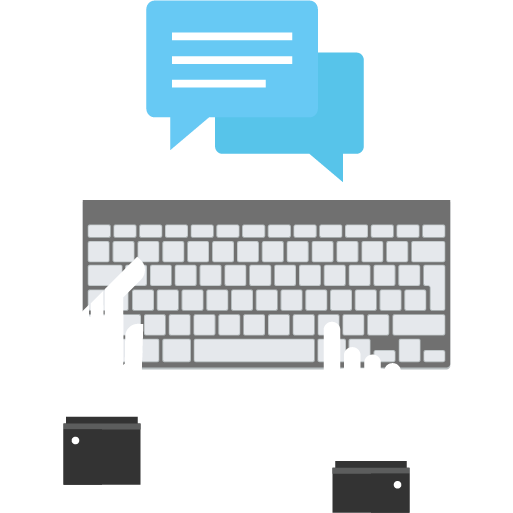 Search engines and social networks pay a lot of attention to what reviews you have and to what happens when you get negative reviews.
They assume that an active business would be responding to reviews. They also think that a legitimate business would try and fix the problem should there be a negative review.
This is why ideally you want to be responding to all the reviews that you get. If it's a positive review, you can say simply thank the reviewer. If it's a negative review, ask about what you can do to solve the problem.
See the rules that different websites have. Some allow for updated reviews. At the very minimum, your goal should be to resolve all the issues that cause the negative reviews and to have reviewers update their negative reviews with positive ones.
[wpanchor id="google-search-console"]Google search console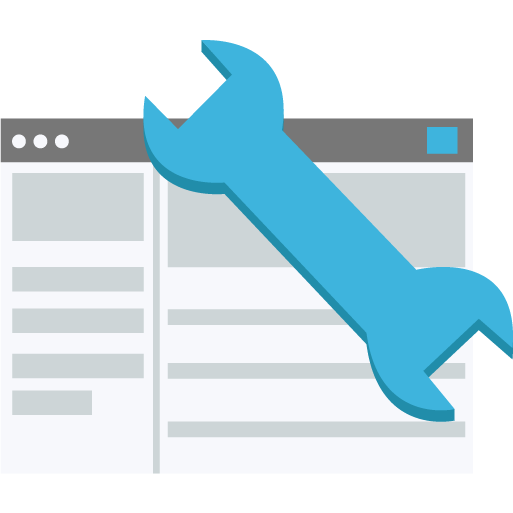 Google search console is a free service. Google Search Console can help you monitor and maintain the presence of your website in Google's search results.
With Google Console, you can make sure that Google can access your content, submit new content to Google and remove content from search results, monitor and resolve spam issues.
Even if your website is doing well, you should become familiar with the basics of the console and learn what it can do. It is a good idea to learn about how your website is performing so that you can make better decisions about your website.
[wpanchor id="google-analytics"]Google Analytics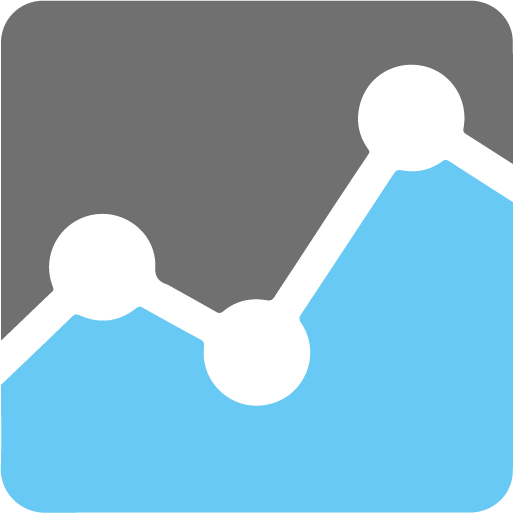 Google Analytics is a free analytics tool offered by Google. It tracks and reports information about the visitors of your website.
Google Analytics is the most widely used analytics platform for websites on the internet. With Google Analytics, you can see how many visits your website is getting, how much time visitors are spending on your website, what countries they come from, what software they use to access the internet, what pages on your website they visit and much more.
You can also define certain actions and set them up in Google Analytics to see, for example, how many people sign up for your newsletter or buy products on your website.
Google Analytics is also integrated with Google's Advertising Platform, Google AdWords. If you use Google AdWords, you can review your campaigns, track landing page quality, conversions and costs.
Finally, make sure to follow all the steps above to successfully rank higher on Google Maps. These are just the basic things that you can do on your own to set up the foundation which might be enough if there is not much competition in your area and industry of business. Even after following all the above steps if your business does not rank higher on Google Maps then there would be a need for an advanced local SEO campaign which includes natural link building and high quality content development. In that case reach out to us for our local SEO services.