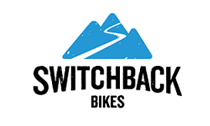 Switch Back Bikes
"After 30-days…21% increase in website traffic…128% increase in sales!"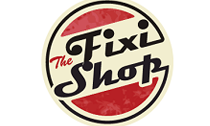 The Fixi Shop
"99MediaLab Team been awesome to work with and have delivered results rapidly at a reasonable price!"
Real Results Achieved for Real Fredericksburg Clients
For Our Small and Local Business Clients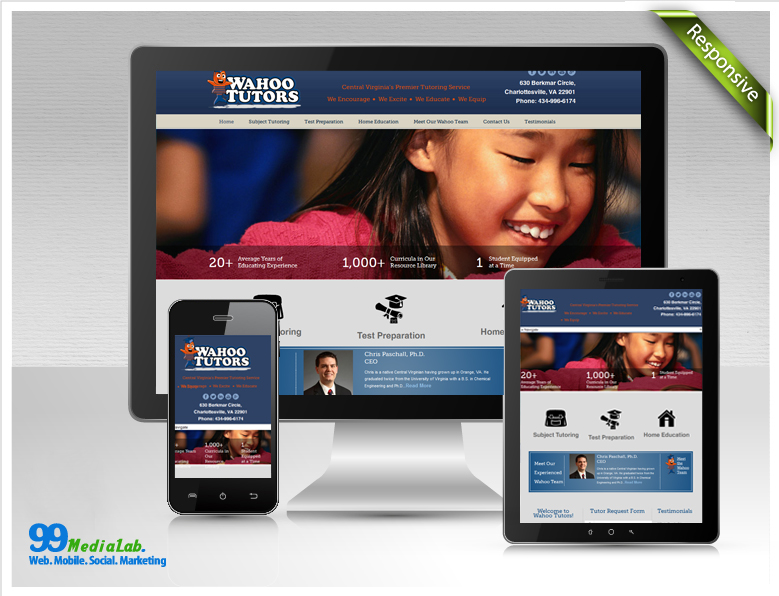 Wahoo Tutors – A Charlottesville based tutoring center
As a Fredericksburg web design firm, we started this project from scratch by carefully carrying out each phase of our web development and design process, from wireframe, to mockup, to Mobile Responsive Development. This project was a great success attributed to our agile team of designers and developers and responsive owners of Wahoo Tutors. Elements (call to action buttons, forms etc.) of the website were strategically designed and placed by 99MediaLab, a Fredericksburg web design firm to maximize the user experience for several user groups: Local Students, Parents, Potential Tutors and local school administrators.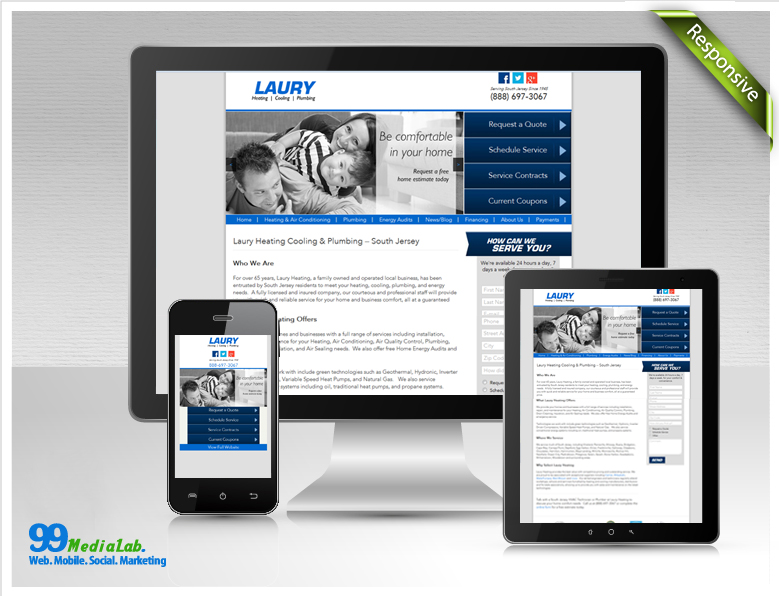 Laury Heating and Cooling – South Jersey based Small Business
99MediaLab, a Fredericksburg based web design firm was responsible for designing and developing the website for this small heating and cooling services business based in South Jersey. The final product was a mobile responsive and a high converting website that the client was 100% satisfied with.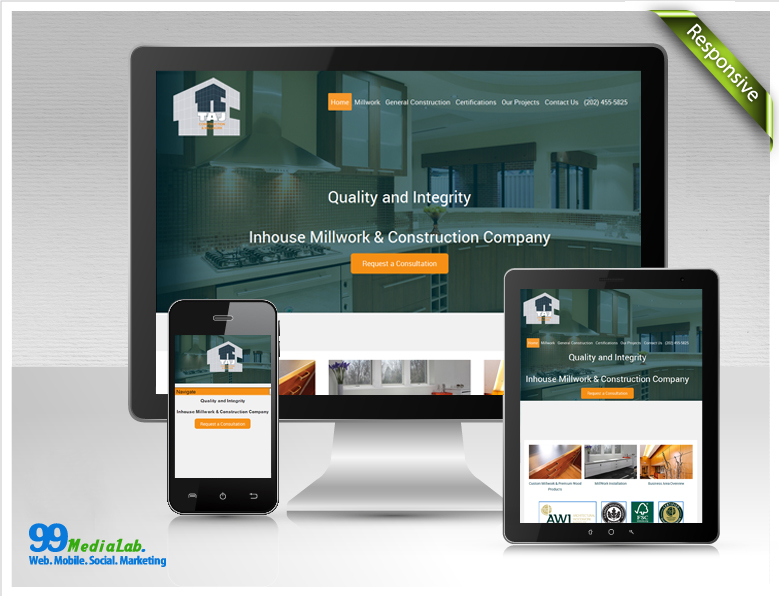 Taj Construction – A Fredericksburg, VA based construction company
99MediaLab was contracted to design and develop this website for this Fredericksburg, VA based construction and millwork company. We were proud to design and develop a website that was not only responsive but also search engine and social media friendly.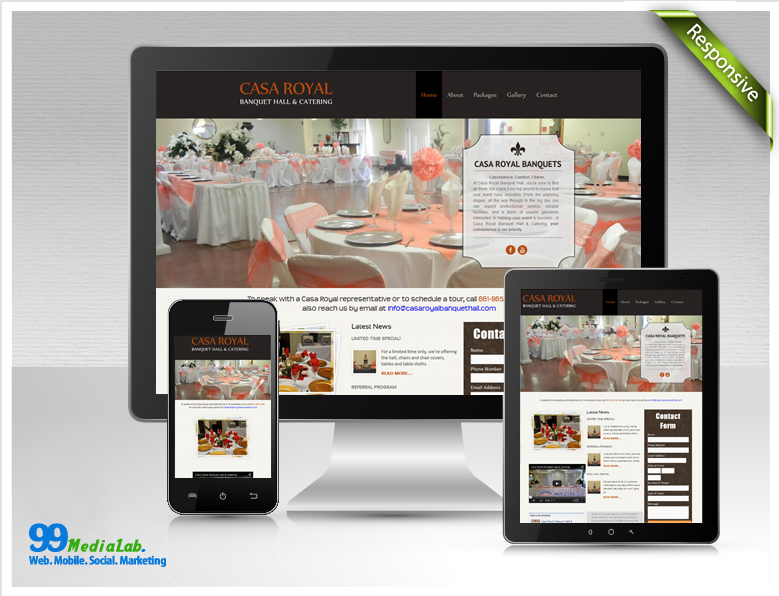 Casa Royal Banquet Hall
Casa Royal Banquet Hall had a flash based website and hence was not accessible on mobile and iOS devices. They came to 99MediaLab, a web design firm in Fredericksburg to design and develop a cross browser and device responsive website and as always we were up to the challenge.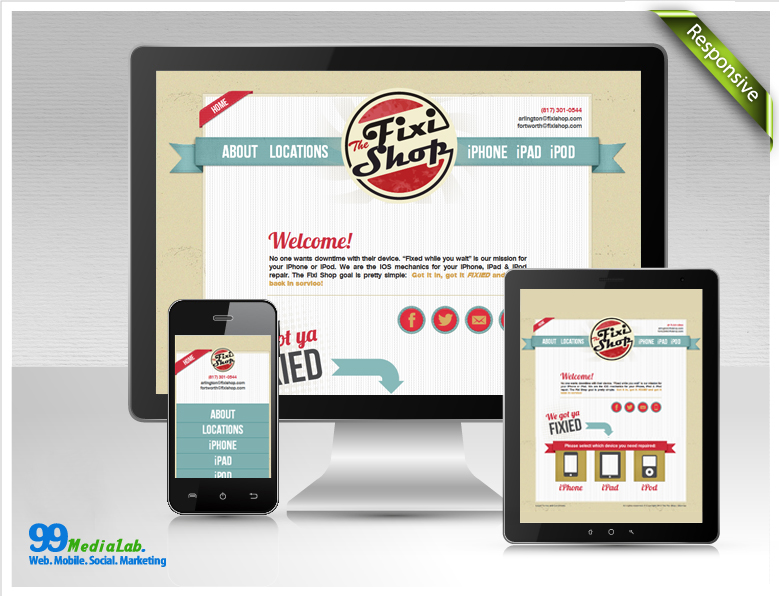 The Fixi Shop
This small business provides iPhone and iPad repair services with locations in Texas. The 99MediaLab was able to design and develop the website for this small business that was cross browser, compatible, mobile responsive and SEO friendly. After the website development, we also provided monthly SEO services and were able to increase traffic by well over 300% within just 3 months of campaign.
Why Your Small Business in Fredericksburg Needs a Website
Even small businesses need to have a solid Web presence these days. It's how your customers find you. Gone are the days of the Yellow Pages and word-of-mouth advertising. These things will only get you so far. If you want to reach the widest audience possible, you need to stop putting so much stock in traditional ads and make it easy for the masses to find you online.
You need a professionally designed website that reflects your commitment to excellence and quality. It needs to be relevant, responsive, and easy to update. Without that, your competitors will always wind up with your leads and your customers. Give your business the leading edge with a well-designed, search engine-optimized, mobile-responsive site that captures and keeps people's attention.
Is your small business in Fredericksburg, VA going places? Make it even easier for your customers to find you!
Are you finding that traditional advertising methods just aren't as effective as they once were? The reason for that is simple. Today, we live in a mobile-driven society. Traditional media is quickly becoming a thing of the past, as is traditional advertising. Your website is your most powerful ad space – are you using it correctly?
Today's business website doesn't just need to look good. It has to be optimized to reach the right people. This is where local search engine optimization (SEO) plays an important role.
You want your business to show up and rank high in searches, and it is even more important that local customers be able to find you. Local SEO is the key to making that happen, and our design team understands this well. Let us design and build a site for you that will attract local business and give your brand the kind of reputation you've worked so hard to build and maintain.
Unparalleled Accessibility
The traditional 9-to-5 world is also a thing of the past. Today's consumers want to do business with companies that work within their schedule, not the other way around.
Your website is often the first point of contact for new customers, so it's important to make that first contact something memorable. A well-designed site will allow customers to interact with you any time of the day or night. Sell your products or services 24 hours a day, 7 days a week and generate new business every day even if you're offsite. The right website design can help make it happen.
Remember, people aren't interested in your products or services. They are interested in how interacting with them feels. Remember, you don't sell the steak; you sell the sizzle. Does your website have that kind of sizzle? Does it appeal to your audience on every level that matters?
It doesn't matter how good you are at what you do – if your website doesn't communicate that the experience will be absolutely stellar, you'll never get the opportunity to prove it to your customers here in Fredericksburg.
No matter if yours is the next big startup or an established company with years of reputation and experience behind it, the Internet is the Great Equalizer. If your website isn't a winner, it's a killer. At 99MediaLab, we understand the importance of delivering a well-designed site along with site content that reflects just how good you are at what you do. More importantly, our site design team can create a site for you that communicates perfectly why your customers should do business with you.
Quality That Converts
We stand as much behind your business and are as committed to its success as you are. This is why we offer these valuable benefits with all our Web design packages:
Unlimited Design Options – As a Fredericksburg web design company, we don't stop until we've developed the exact look and style you want.
Unlimited Revisions – Remember, it's more than just the look. We want the content to be perfect, too, and we keep at it until you are completely satisfied with the results.
Free, Licensed Stock Images – No more searching for the perfect visuals. Our design team has access to a vast store of quality images that are guaranteed to catch the attention of your site visitors.
100% Mobile Responsive – Your site will load quickly and look amazing on any device.
Free Hosting for a Full Year – Enjoy top-quality hosting with reliable uptime. Your website will always be up and ready to greet new (and returning) visitors.
High Compatibility with All Popular Browsers – Whether your users find you on Chrome, Safari, Internet Explorer, or any other browser they choose – both desktop and mobile platforms – your site will look great, guaranteed!
Search-Engine Optimized – Your site content is optimized for indexing with all major search engines, including Google, Yahoo, Bing, and many others.
Connected with Social Media – We make sure that your site visitors know how and are able to find you on social media sites like Facebook, Pinterest, YouTube, and Twitter.
Google Search Console Integration – We generate a sitemap and submit it to Google Search Console. This helps search spiders find all your relevant content and index it for better ranking.
Effective and Simple Opt-in Forms – Let us help you build a large email list that you can use for marketing, lead nurturing, and communicating relevant information to your customers at will.
Getting Your Site Active – We take care of all the technical aspects of launching your site or transitioning from your old, outdated website to your new, optimized 99MediaLab site. We make the process seamless and stress-free.
99MediaLab: The Right Move for Your Business Web Design in Fredericksburg, VA
We understand how important the right user experience is in building and maintaining a loyal customer base. That is why we approach every new design project with the latest SEO tools and techniques, the most efficient page designs, and quality hosting that ensures that your site is always there and accessible.
We have helped numerous companies like yours in and near Fredericksburg make a bold statement online with expertly designed, fully optimized, and responsive websites. We invite you to contact us today to experience the difference a new site design by 99MediaLabs can make for your company.
Frequently Asked Questions & Answers