Bigcommerce Website Design & Development Service – 99MediaLab is your perfect partner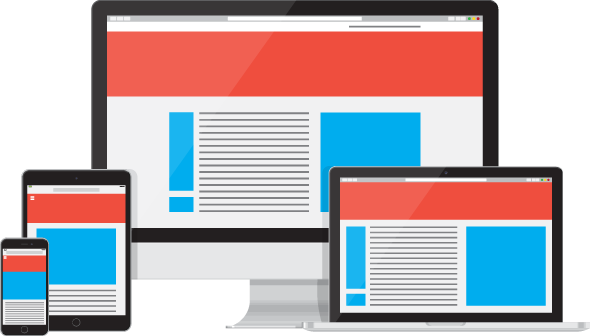 New and Custom Bigcommerce theme.
Social Media Integrated.
Product Search Integrated.
No set up fee, no contract
Mobile Responsive
SEO Integrated.
Request a Quote
Complete the form below
Our Process to Undertake a Project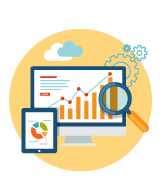 We Explore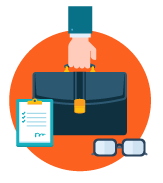 We Plan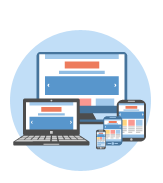 We Design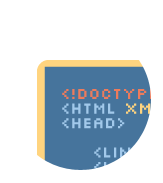 We Develop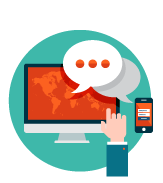 We Optimize
What Our Bigcommerce Website Design Clients are Saying
Testimonials by our clients
[widget id="execphp-2″]
Bigcommerce Website Design and Development Case Studies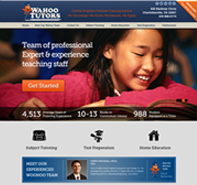 Wahoo Tutors Website Design
Wahoo Tutors is a Virginia based small business with an outdated website. We designed and developed the website for this business with…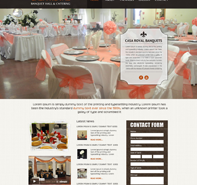 Banquet Hall – Web Design
This small business from California reached out to us to design and develop a website for them to replace a flash based website that they initially had.
Think Big with Bigcommerce – Why Your Online Store Needs Bigcommerce Website Design

If you are looking for the perfect combination of functionality and value, look no further than Bigcommerce. When you hire 99MediaLab to build your e-commerce website, it's good to know that you aren't just working with one hosting entity but two. Bigcommerce combines the functionality of an e-comm store with the added benefit of internal hosting for your site. In the event of an outage or another technical issue, the problem is dealt with and managed in one place, ensuring the absolute minimum amount of downtime and allowing you to provide continuously consistent service to your customers.
Bigcommerce Features and Benefits

Bigcommerce is considered to be the best option available for e-commerce, and it has one of the highest retention rates in the business. We think you will be singularly impressed by all that this exciting platform has to offer. Let's look at just some of the benefits Bigcommerce members enjoy:
Hosting – Bigcommerce is a hosted retail solution. 99MediaLabs works closely with Bigcommerce support to quickly manage and clear trouble tickets and keep you informed in the event of outages or other service interruptions. Go ahead and run your business while we deal with managing the site.
Straightforward, Non-Technical UI – Bigcommerce features an administrative backend that is fully intuitive and easy to use even for the most novice of users. Still need help? That's what we're here for! Let 99MediaLab's bigcommerce website design service work with you to create the exact look and feel you want for your store.
Constant Updates and Improvements – Bigcommerce is committed to developing a steady stream of new add-ons and making improvements to the existing functionality of the platform.
Diverse Payment Options – Bigcommerce makes it easy to use all of its payment gateways and allows you to accept payment through the most popular means (including PayPal, Google Checkout, all major credit cards, etc.).
No Setup Fees – Set up your store and decide if Bigcommerce is right for you. There is no investment until you decide to open your store. Once you decide to launch, its plans begin at $29.95 per month. They are loaded with features and benefits even at the lower tiers and as part of our bigcommerce website design service we can make sure all the features are integrated properly.
Easy Platform Migration – Bigcommerce makes it easy to migrate all your products from another platform, like Shopify. It also offers inventory management solutions that can be imported using one or more free or nominally priced add-ons.
Store Design Benefits

Bigcommerce offers a range of benefits that many users migrating from other platforms find particularly appealing. And as part of our bigcommerce website design service we can make it possible for you. Among them:
• A huge library of customizable and responsive themes
• A comprehensive style editor (does not require coding)
• Customized category menus
• Smart search/"did you mean" search functionality
• Unlimited product photos with automatic thumbnail creation
• Large pop-up windows and image zoom
Marketing Features

Bigcommerce helps make your store more visible through a variety of integrated marketing features, including:
• Full meta and ALT tag controls for enhanced SEO
• Shopping engine integration with platforms like Nextag, Shopzilla, and Google Product Search
• Email and affiliate marketing integration
• Full social media integration, including AddThis links and Facebook "Like" button options
• Integration with Google Analytics
Discounts and Promotions

Bigcommerce offers retailers the ability to track coupons, offer free shipping options, display branded promotional banners, and run store wide sales. The platform also offers a number of other more focused promotional options.
Discounts and Promotions

Additional Features (Based on Service Tier)
Bigcommerce offers a broad range of other features based on the tier of service you select. 99MediaLab can set up your store any way you want it and can help you customize with these and other valuable features:
Additional Features
• Shipping integration with UPS, FedEx, UPS, and more
• Gift certificates
• Custom tax rates
• Accept multiple currencies
• Customer wish lists
• Easy returns
• Automatic cart abandon emails
• Order tracking for registered customers
• Customizable transaction and marketing-related emails
• Full EBay integration
Contact us today to learn more about how an online store through Bigcommerce can help you meet and exceed your sales and marketing goals and how 99MEdiaLab can help you get there!
Merchandising Features

Bigcommerce makes it easy to customize your merchandising options.
• Sell either physical or digital products (or both)
• Detailed product descriptions including color, size, and custom input fields (for engravings, apparel, etc.)
• Set bulk discount prices
• Full retail and sale pricing
• Pre-order capability
• Embed YouTube videos
• Post customer reviews
• Per-item inventory tracking
• Retail and wholesale pricing options