We Design Stunning Custom and Mobile Responsive Small Business
Websites.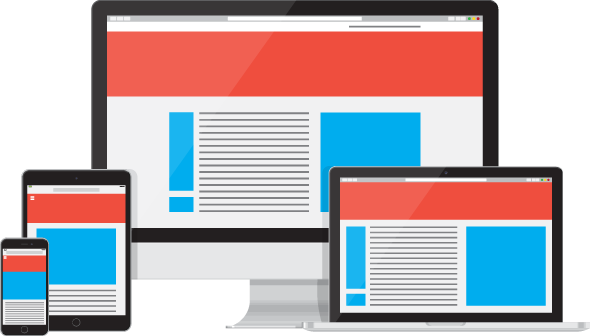 Unlimited design mockups.
Unlimited design revisions.
Content Management System Integrated.
No set up fee, no contract
Mobile Responsive
Free hosting for a year.
Request a Quote
Complete the form below
Our Process to Undertake a Project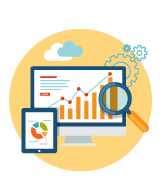 We Explore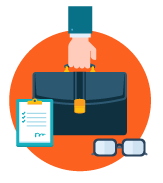 We Plan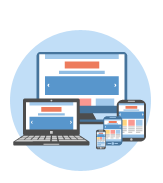 We Design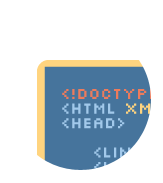 We Develop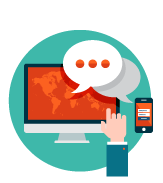 We Optimize
Small Business Website Design and Development Case Studies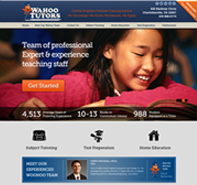 Wahoo Tutors Website Design
Wahoo Tutors is a Virginia based small business with an outdated website. We designed and developed the website for this business with…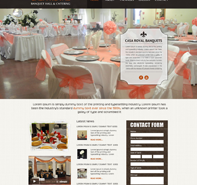 Banquet Hall – Web Design
This small business from California reached out to us to design and develop a website for them to replace a flash based website that they initially had.
IMPORTANCE OF A WEBSITE FOR A SMALL BUSINESS OWNER

Creating an online presence in the form of small business website design is an integral part of establishing your business in the competitive and fast paced realm of entrepreneurship. Unlike larger and established corporations that can afford to spend excess capital on advertising streams like radio, TV and print ads, small business owners like you have to be more strategic in you advertising expenditures. Creating an appealing and optimized website quickly and affordably generates wide-ranging traffic and potential customers that you may be losing out.  Potential customers increasingly prefer the comparatively less time-intensive act of surfing the Internet for information on goods and services. For small businesses, the very presence of a website will garner a certain amount of online traffic, but a well-designed website will hold their attention.
Finding a website designer for small business is a worthwhile investment as the trend of internet usage by customers in the US is on the rise tremendously. For small business website design, the information must be presented in an organized and visually appealing manner. Vital information about the business must be simple to find, or else potential customers will quickly lose interest. As website designer, we have the experience to cater to small business owners and design a sophisticated and appealing web page that fosters relationships with site visitors.
OUR BEST DESIGN PRACTICES

There are many aspects involved in creating an appealing and easily navigated web design for small business that we focus on.  A recognizable logo builds confidence in viewers of the professionalism of your business and establishes a recognizable image in their heads. Our website designers for small business will take into account both your needs as a business owner and the visual requirements of clientele in this regard.
Apart from an appealing logo to establish brand identity, our small business website design service includes when and where to place visuals and animations (if desired) in an unobtrusive manner, optimize viewership by establishing informational links, and ensures a site is properly coded so that all content can be loaded by a variety of operating systems. Technical aptitude is necessary to ensure all content loads quickly and does not slow down the browsing potential of a webpage.
Our Expertise

Small business owners have a lot to gain and little to lose from hiring a website designer for small business; not only does our designed website provide instant access to a global market, but is a long term investment in the growth potential of any up and coming business. To ensure the continued effectiveness of our technically and visually appealing websites, a responsive and capable team is always at the ready to fix any problems that might occur, or to update content when it is necessary.