Dental Smiles Unlimited
"I worked with this company for the complete re-designs of our websites: dentalsmilesunlimited.com and smilesaverspedo.com. I think they did an amazing job. They were effective at taking our ideas and suggestions and creating the websites we needed. They are easy to reach and respond promptly. We are very satisfied."
General Dentistry & Sleep Apnea
"99MediaLab is a pleasure to work with. Fast & professional. Just tell them what you want and they'll make it happen. Importantly, 99MediaLab continues to serve their customers well after the initial project is complete. This really sets them apart from the others. We will be a repeat customer for further design and marketing projects."
Recently Completed Dental Website Projects
For Other dentists and doctors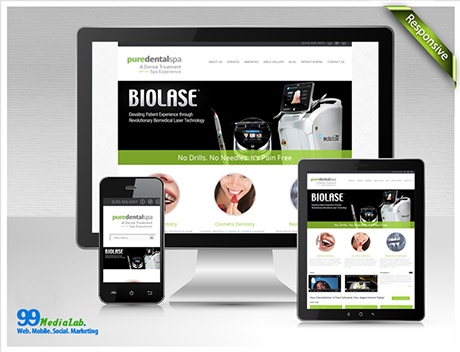 Pure Dental Spa – A Bloomingdale, IL based dental practice
99MediaLab team was contracted by Pure Dental Spa to redesign and redevelop the website for their dental practice that should not be mobile responsive but also scalable, social media friendly and search engine friendly. The creative team at 99MediaLab was up to the challenge.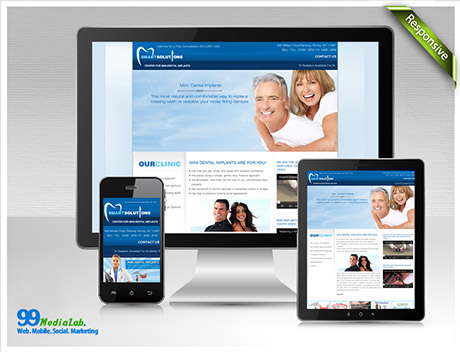 Smart Solutions Dental Implants – New York based dental implant clinic
99MediaLab was selected to design and develop then website Smart Solutions Dental Implants who have been providing unparalleled dental services since 2013 to countless patients who have benefited from their skills, expertise and state-of-the-art dental equipment.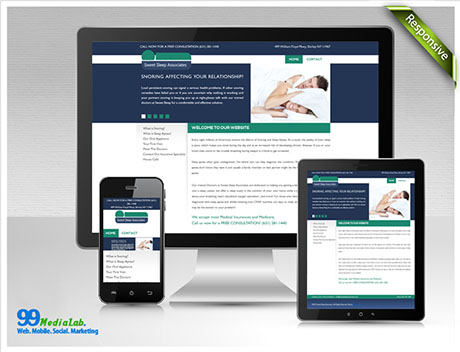 Sweet Sleep Associates – A New York based sleep apnea clinic.
99MediaLab designed and developed this website for Sweet Sleep Associates who have been providing their services to patients suffering from Obstructive Sleep Apnea (OSA), which is a common disorder in which the patient stops breathing while they are asleep.