With our
Web Design, Development, Marketing

and Branding
services, we can take your business to the

next level.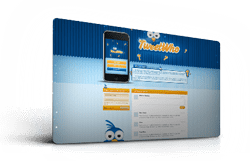 Social Media Marketing for Lawyers
Social media marketing has become incredibly important in the past few years. Irrespective of what industry you may be a part of, you need to have a strong presence in social media websites like Facebook, Twitter, LinkedIn, Foursquare, and Yelp. In fact, even lawyers can benefit a lot through these websites. Here are some tips of marketing for lawyers in the top five social media websites on the Internet:
Most social media lawyers would immediately recognize this website. LinkedIn is one of the biggest social media hubs for professional social media law firms, internet marketing lawyers, and other professionals. It is an important tool of marketing through social media for lawyers, and it should be utilized. Lawyers can quickly add their professional qualifications and other details and connect themselves to other similar professionals. They can also look for new law firms and improve their position in such websites by posting recommendations from their law school professors or ex-employers.
Twitter is considered as beneficial as Facebook, if not more. This micro-blogging website can be the perfect platform for lawyers to present and promote themselves. They can follow large firms or other experts in the field of law, or they can create a group of followers by helping out or giving legal advice over the website. This, in turn, can help lawyers, and even law firms, bag more clients.
Whether you are an attorney or not, you must already be familiar with Facebook. It is not simply another social media website. With more 700 million active users as of early 2012, Facebook is the ultimate social networking website. The website mainly services as a personal networking website, which is why it is place third in this list. Nevertheless, it can also prove very helpful for lawyers to form contacts and create a professional reputation.
Foursquare is a young social media website that has little over a million active users. Although it is not as big as the other three in this list, it can be very useful in internet marketing for attorneys. This website allows users to update their friends about where they are at present by 'checking in'. Although this seems like a personal networking websites for friends and family to meet, it can also be a great place for lawyers and other people to promote themselves to their local audience.
Yelp is the fifth website in this list, but it is as young and popular as Foursquare. It might not have as many users as the others in this list, but Yelp can be very useful in sharing reviews about a lawyer's servicers. This, in turn, can help the lawyer earn credibility.
Attorneys may not think too much of social media websites as a marketing tool, but the truth is that the websites mentioned above can be tools for internet marketing for lawyers; they can help them connect with other lawyers, build their contacts, and even catch the interest of large law firms.