Custom, Cost-Effective and Quick Company Logo Design
–>
Our Guarantee by Virginia Logo Design Company
We guarantee that you will receive the first design mockups from us within 48 business hours of receiving the payment from you. Or else we will refund the money to you and your logo would be on us.
Your logo is the single most important element in terms of its communicative power compared to its size. When you have just one symbol to represent your business and its excellence, ideas and everything it stands for, the symbol has immense potential.
You have to make sure it makes the most of this opportunity, putting a lot of pressure on your logo.
That's where we come in. Our company logo design process is geared towards your requirements. You can come to us with initial ideas that you want our company logo design team to know or let us surprise you.
In any case, when you hire us you hire an affordable logo designer that's creative, enthusiastic and experienced.
So hire our creative and affordable logo designer now. We promise the best rates, quick turnaround and a logo that is truly memorable. Offering the best logo design in Virginia, Maryland and Washington, we also ensure that the logo is relevant and helps you stand out from the crowd.
Our Process to Undertake a Project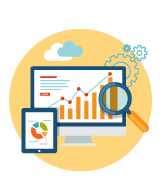 We Explore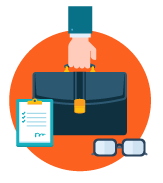 We Plan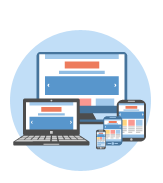 We Design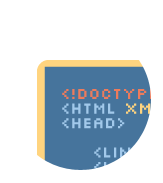 We Develop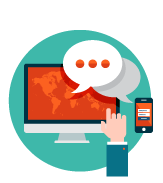 We Optimize
What Our Logo Design Clients are Saying
Testimonials by our clients
Logo design Case Studies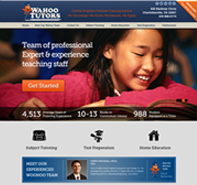 Wahoo Tutors Website Design
Wahoo Tutors is a Virginia based small business with an out-dated websites. We designed and developed the website for this business with…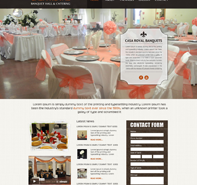 Banquet Hall – Web Design
This small business from California reached out to us to design and develop a website for them to replace a flash based website that they initially had.
Custom Logo Design: It's All About You

No matter what business you are in and no matter the size of your company, you need to develop a comprehensive branding strategy that helps you stand out from your competitors. That branding strategy is rooted in and built up on your company logo.
Don't have a logo yet? Feeling like your current logo could use a makeover? Your expert design team at 99MediaLab understands the importance of the right logo to your brand image. We will work with you to develop a custom logo that truly defines you, your brand, and the vision of your company. We will also design your logo with your primary audience and customer base in mind.
If, for any reason, you are dissatisfied with the results, we offer unlimited changes and revisions to ensure that the logo that is developed for you by 99MediaLab is the perfect one for your business and taste, guaranteed.
Build a Better Brand Position

All successful businesses start out small. A custom logo from 99MediaLab creates the impression of a well-established, large-scale operation, even if yours is a small and growing company looking to make its mark. Remember, perception is everything, so let us help you dream big and move closer to the goals for your business.
Attract the Right Customers

It isn't enough simply to broadcast your brand to the masses – you need to reach the right people. We will design your logo to have particular appeal to the demographic that is most likely to do business with you, based on your feedback and our thorough research.
Build a Solid Reputation

A company with a powerful logo commands respect. Let us help you position your brand as an industry leader. Show your potential customers and investors that you truly are a force to be reckoned with and that you take what you do seriously. The right logo can convey those attitudes and much more.
Attract More Investors

Looking to expand your business further? Trying to raise venture capital for that purpose? Companies with consistent brand messaging are more likely to attract investors, and your logo is likely going to be the first thing that potential investors will see. Let 99MediaLab help you make that all-important first impression with your potential backers.
Build and Retain Trust

A smartly designed logo creates an atmosphere of trust between you and your customers. The more professional and relevant the logo, the more professional you look and the more relevant your brand becomes. Let us help you take that first important step in creating loyal customers and confident investors.
Stick in People's Heads

It's just a simple fact: People remember logos. More to the point, they remember good logos. If your logo isn't a winner, it's a killer. Want to get your brand stuck in people's heads? Then you need the power of 99MediaLab and the expertise and experience of our design team in your corner.
Stand out from Your Competition

You know that you are the best at what you do, but what is it that truly separates your brand from all the rest in your industry or niche? Does your current logo convey the answer to that question adequately? If not, it's time to let 99MediaLab give your brand the voice it deserves.
Niche Business? No Problem!

If your business caters to a specific niche market, it is vital that your logo speaks directly to the people in that market. Have you been struggling to find the right way to convey exactly what it is you do and exactly who it is you serve through your company logo? If so, we're here to help. If you are brand new to the process, we can get you off and running quickly and help you clearly define your brand's objectives.
Top Graphic Design Tools

We use only the most up-to-date graphic design tools and have access to a host of plugins and add-ons. We are certain that we can find the right graphic design solution to make your logo pop!
Full Commercial Rights

When you contract with 99MediaLab to create your company logo, all rights to use and distribute become yours. We want to create something that you can not only be proud of but truly, completely own.
Looking for more information or to start the process of creating the perfect logo for your business? Fill out our contact form, and one of our expert consultants will contact you shortly!