Mobile App Development Company – Attract the Right Demographics With the Right Technology.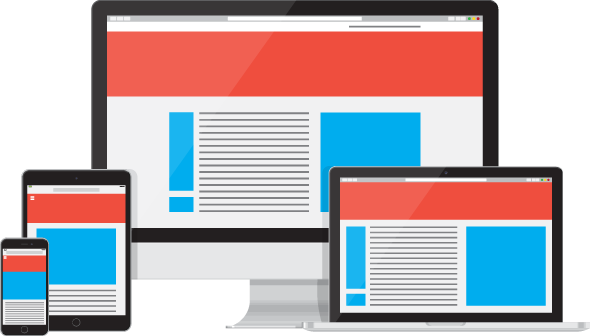 Idea to Installation- Complete Mobile Development Solution.
Most Creative App Designers.
Stunning & User-Friendly Interface across all Major Platforms (iOS, Android, Windows Phone).
Technically Adept Developers
Social Media Integrated
Games, Utility, Entertainment, Productivity & Lifestyle Apps
Our Process to Undertake App Development Company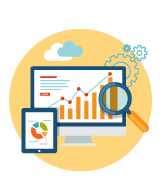 We Explore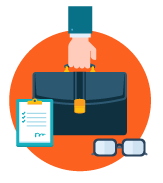 We Plan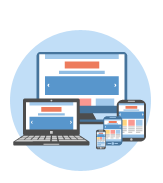 We Design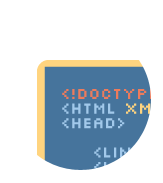 We Develop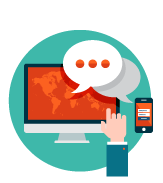 We Execute
What Our App Development Clients are Saying
Testimonials by our clients
App Development Case Studies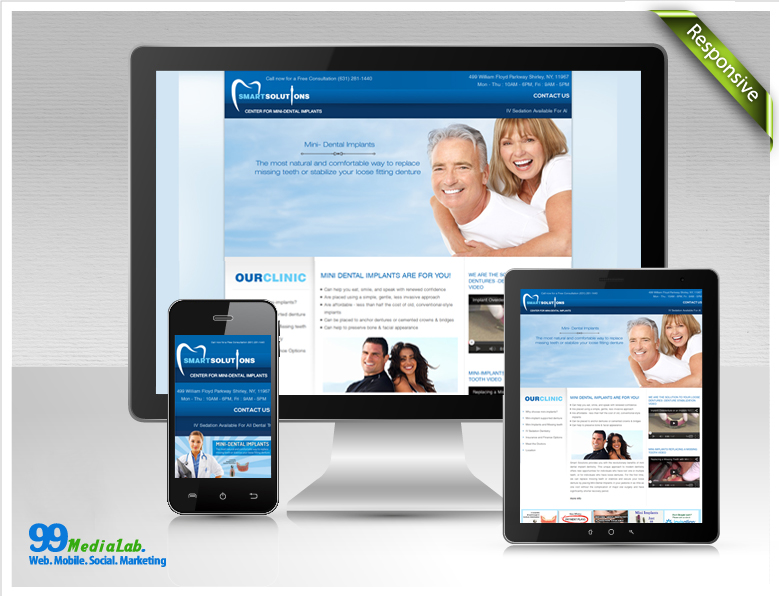 Smart Solutions Dental Implant
Smart Solutions Dental Implants has been providing unparalleled dental services since 2013 to countless people who have benefited from their skills, expertise and state-of-the-art dental equipment…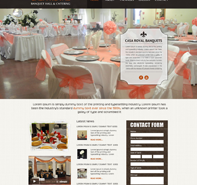 ENT Associates of Texas
ENTTEX is a specialized medical and surgical care center for ear nose and throat diseases. The clinic is one of the top ranking ENT treatment centers in Frisco, Texas and caters to both adult and pediatric illnesses..
Mobile Apps For Business – The 99MediaLab Edge

No matter what business you are in, no matter what kind of product or service you sell, the advent of mobile technologies is making one thing perfectly clear: every business needs a mobile app. Here at 99MediaLab, we understand the importance of having a mobile app for your business, and we take the time to develop and deliver mobile apps that enhance the customer experience and lend more visibility and credibility to your brand.
If your company or practice has yet to introduce a mobile app, you are losing out on business. With the winning combination of a well-planned and developed, search engine-optimized, and responsive website, a quality content creation strategy, and a mobile app that keeps you in front of your customers 24/7/365, your business is truly positioned for incredible success.
Here are just a few of the reasons why you should consider partnering with 99MediaLab to develop a winning mobile app for your business:
Strengthen Your Brand Image

A mobile app tells your leads and customers that you take your business seriously. It also tells them that your brand has a voice. With the ever-increasing number of people accessing online resources exclusively through mobile channels, it is important that your brand and brand image follow your audience wherever their online activities take them. Staying visible and accessible are pillars of success in today's competitive global online marketplace.
Boost Traffic to Your Website

A mobile app is an effective way to drive highly-targeted traffic to specific areas of your website where users are most likely to make purchases, opt-in for email lists, or become new clients. Let 99MediaLab show you how you can harness the power of mobile apps to increase quality traffic to your site and subsequently rank higher in the search engines.
Gain Valuable Customer Insights

Mobile apps make it possible to collect all kinds of user data from demographic information to buying habits and much, much more. A mobile app is a smart, unobtrusive way to get to know your customers and prospective customers and clients better. You can then use that data to fine-tune your overall marketing strategy and create a truly unique and effective customer experience.
Develop Advanced Social Media Marketing Strategies

Since social media is tied so tightly into mobile platforms, it just makes sense that a mobile app that is optimized for social media will help elevate and improve your image across all social channels. Let us show you how to integrate your social media marketing efforts with mobile apps to increase engagement and extend your reach to more people on sites like Twitter, Facebook, Instagram, and Pinterest.
Meet Your Customers Where They Are

Quality leads and customers aren't going to simply show up at your door. You have to be visible and you have to be present where they are in order to capture and maintain their attention. A mobile app for your business can help you maintain a long-term relationship with all your prospects, customers, and clients. It can be a powerful tool for lead nurturing and relationship building. People stick with brands that prove they understand their customer. There is no better way to demonstrate that than by acknowledging and working within their browsing and buying habits.
Provide More Value With Your Product
A mobile app communicates added value and elevates the perceived value of your product or service. A well-developed and executed mobile app from 99MediaLab has the potential to steer many more customers toward your brand and away from your competitors. We develop apps that communicate quality and value – just what your customers and leads are looking for!
Increase Customer Engagement

A well-developed mobile app invites engagement on various levels, particularly in social media. We can show you how to effectively integrate your mobile app to work in tandem with your social media audience to maximize engagement and drive excitement for your brand.
Drive More Action
Mobile apps lead to a greater and more positive response to various calls to action, including clicking through to specific pages, entering contests, and answering surveys. You provide the incentive, we provide the means of getting your customers engaged and excited through quality mobile app development and deployment.
99MediaLab: Expert Mobile App Development for Your Business

You can trust the expert development team here at 99MediaLab to create for you a quality mobile app that will get your brand, your business, and your product or service noticed by a larger, highly-targeted audience that matches your target demographic, ideal avatar, or buyer persona. Tell us everything we need to know about your business and the market you are attempting to reach. We will then work our magic to deliver a mobile app that best represents you and your business. Contact us today to learn more.