With our
social media marketing

and management
services, we can take your business to the

next level.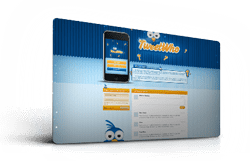 Social-Media-Management-Virginia
Embracing the waves of social media will help you gain a competitive advantage over your competitors. You can leverage the power of social media channels and make your brand stand out in its class. Social media marketing is great but can be a time consuming task. You need to fully keep your customers engaged and connected as this way they feel more involved and valued. By paying attention to your customers and their likes you can boost their engagement and interest and that in turn will favor your business.
But who has time for Social Media?
Amidst concentrating on the core aspect of your business, taking time off to focus on the market front can be overwhelming.  Our Northern Virginia social media management service division will take the worry about your social media marketing away. 99SocialMedia offers social media management service in Virginia to manage your entire social networking efforts, with very little work from your part. You can focus on what you do the best and let our VA social media marketing experts handle your social media for you.
Our Virginia based social media marketing experts will begin by planning your social media strategy based on your business goals, objectives and your customers.  Once your strategy has been planned, we will find the right channel for your business and then create and optimize the channel.
If you are looking for social media marketing in Richmond Virginia area or need a Virginia social media management service, we can help! Let's make your mark before somebody else does. Call us today!