With our
Web Design, Development, Marketing

and Branding
services, we can take your business to the

next level.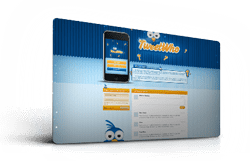 Social-Media-Management
Social Media Marketing today has revolutionized the way marketing works. It gives you an insight into your clients like never before. However, it is all about playing RIGHT.
Business of all shapes and sizes realizes the importance of Social Media. However quality updates should be published at the right time and customers must be engaged frequency as that help generate new ones. The more you interact with your customers, the more you gain. Again, you need time for implementing a strong Social Media Strategy. This may sound difficult as the availability of time is one of the biggest challenges our clients face. 99SocialMedia is able to remove all these big burdens off your shoulder.
Let us be in charge of your social media campaign
We provide social media marketing management solutions to help you manage all your online social interaction in a more efficient way. Our social media management service includes creating, implementing and managing your Social Media Strategy.
We use different tools to help streamline and consolidate how you interact and communicate with your existing or potential customers on various social media channels like Facebook, Twitter, Blogs, Linkedin and Google+.
Our social media marketing experts understand clearly how to combine social media marketing activities into a marketing plan. We will first have a solid understanding of your marketing objectives and develop a social media marketing management strategy which is customized for your company. We will determine which social media channel is most effective for you and what level of activity is best for your company. We will manage all aspects of your social media strategy.
If you need to find out more about our Social Media Marketing Management service, contact us today!