With our
Web Design, Development, Marketing

and Branding
services, we can take your business to the

next level.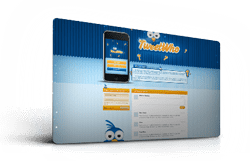 Social-Media-Marketing-Falls-Church
Are you not sure whether social media can work for you? Social media works but with the right strategy.
Social media marketing is the most effective and cost effective tool to promote your business online. Not only that it promotes your brand name, company identity and enhances your company's image dramatically. Social media will deliver your message to a large group of people in just a matter of seconds.
Social media is the latest tool you can use to achieve your marketing goals. However you need good strategies to win this. If you don't have it, we can actually create one for you.
So ready to start!
Our Falls Church social media marketing experts will leave no stone unturned to promote your business in the social media channels. Our social media service will get you the links, attention, likes and massive amounts of traffic that you need. Our social media marketing strategy involves building brand awareness, encouraging communication, increasing brand visibility, selling product or service and unleashing a viral marketing campaign. We will incorporate our comprehensive and proven strategy into your marketing platform. From Twitter accounts to YouTube videos and LinkedIn network to Facebook pages, our Falls Church social media marketing team will execute and boost your social media program.
Apart from a proven social media strategy, we also provide another attraction to our service and that is a customized social media package that will fit your budget. Our service will help your business achieve greater customer satisfaction, higher customer retention and increase in ROI.