With our
Web Design, Development, Marketing

and Branding
services, we can take your business to the

next level.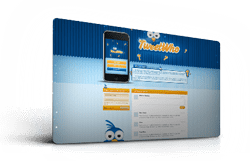 Twitter-Plan
There are many things you can accomplish as a business owner using Twitter. However, the success of Twitter Marketing comes from having a solid plan. In-depth analysis, management and monitoring of Twitter presence are really essential for making your Twitter marketing boom.
There are lots of things you need to do up here from making new friends & business contacts, let customers know about your merchandize or service, tweet new additions or post links of your new blogs or articles. Again only real-time conversations on Twitter can only bridge the gap between a company and its consumers. Without a strong Twitter marketing plan, everything will go haywire. Also Twitter can easily rip your time as well as work efficiency if you get lost trying to master the marketing steps.
Our Twitter marketing team has noteworthy success with our list of Twitter marketing campaigns conducted for our clients. We create Twitter Marketing strategies that have been designed to dramatically increase online traffic, brand visibility, client leads and build your network on Twitter.
Since we do not believe in one size fits all idea, our strategies are all tailored based on your business goals. If you want us to plan out a Twitter marketing strategy, feel free to contact us. We would be happy to serve you. Your success is ours and we treat your brand like our own. There is no short cuts or use of unethical approach. Everything we do is purely ethical and we are well expertise in this area. Call today!