With our
Web Design, Development, Marketing

and Branding
services, we can take your business to the

next level.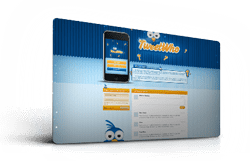 Almost every industry, including the medical industry, has woken up to the importance of social media marketing. Social media marketing for dentists and doctors is a necessity for the following reasons:
Social media marketing for physicians helps them stand out among the rest of the crowd and create a unique identity for themselves.
Social media marketing for dentists and doctors enables them to share useful content with their peers and patients. They can use formats like videos, articles, and blogs to spread knowledge about healthcare.
Marketing for doctors through social media also helps them connect with a large number of people from across the world and share their ideas and knowledge.
Social media marketing doctors and dentists can gain the trust of others and be more approachable than other doctors are.
Social media marketing dentists can highlight their services and achievements in their fields through groups and fan pages.
As a doctor or dentist, you can begin your social media marketing strategy with these three websites, listed in the order of importance:
Facebook is more of a personal networking website, but within 700 million users, you cannot miss marketing yourself or your practice. Besides, you might already be on Facebook, so you can start marketing yourself immediately. Medical and dental social media marketing usually involve the same process- registering a business account and expanding your presence through regular and useful updates.
Twitter is one of the fastest growing social network websites on the internet, and offers a great platform for individual doctors and dentists as well as small clinics. Most people tweet in their own name, but you also have the option to tweet using a business account for your clinic.
Dental practice marketing or medical clinic marketing through Twitter generally involves searching for fellow dentists and social media physicians and following latest trends in the field.
Your main aim on LinkedIn is to register your personal name or the name of your clinic. LinkedIn is a professional networking website, so you should add enough professional information about yourself. You also need to connect with other clinics and fellow social media physicians and dentists.
Get recommendations from them and your patients to improve your credibility. Over 50 million professionals use this website, so you can get a lot of exposure.
Foursquare is another rapidly emerging social networking website that should be a part of any medical or dental social media marketing campaign. The concept of this network is that users can 'check in' at locations where they are at present and their friends and contacts can see it. It is definitely a useful tool for people to meet up, but it can be particularly useful as a marketing tool for social media physicians. It helps doctors and dentists market the presence of their clinic to anyone in their vicinity, which is a much narrower and more targeted customer base.
Yelp is another social networking website on the same level as Foursquare. Although it is not as big as Twitter or Facebook, Yelp can be a very useful tool social media marketing for physicians and dentists. The website is mainly based on consumer reviews, but solicited reviews are frowned upon. The best strategy for dentists and doctors to market themselves on Yelp can be to include a link to their Yelp page for visitors on their website. This will encourage customers to put their honest review on the social media website.
Social media might not seem like an important tool for doctors, but it is. Using social media marketing for dentists and doctors can help improve their business and position in their field.